S.W. Anderson building
Introduction
This building is the biggest 19th Century building on Second Street. It was originally built as the Temple Theater in 1888. The theater burned once and was rebuilt. The theater was sold and converted to the Anderson Department Store in 1908. It is now home to the Owensboro Museum of Science and History. The building is a part of the Main Street Historic District which was placed on the National Register of Historic Places in 1982.
Images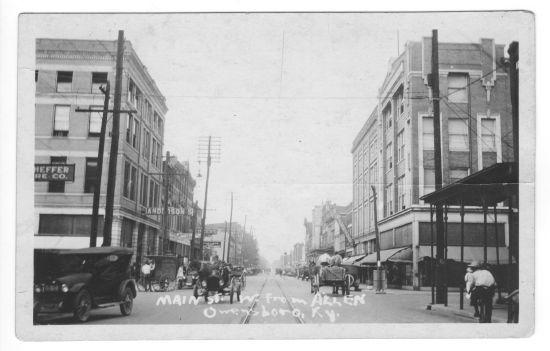 Anderson's Trashcan Advertisements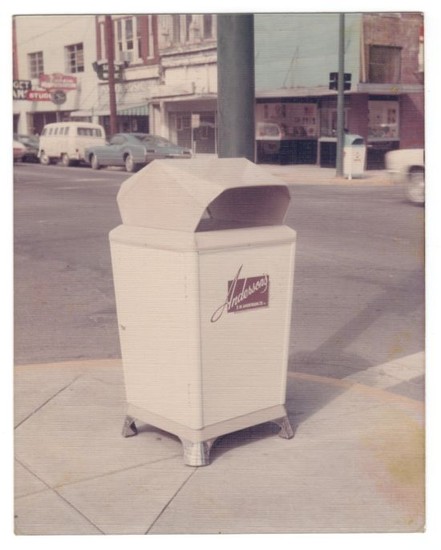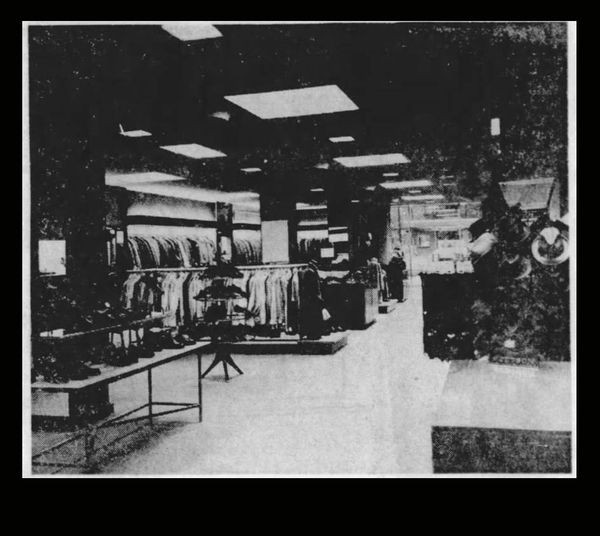 Third Street side of S.W. Anderson's Department store.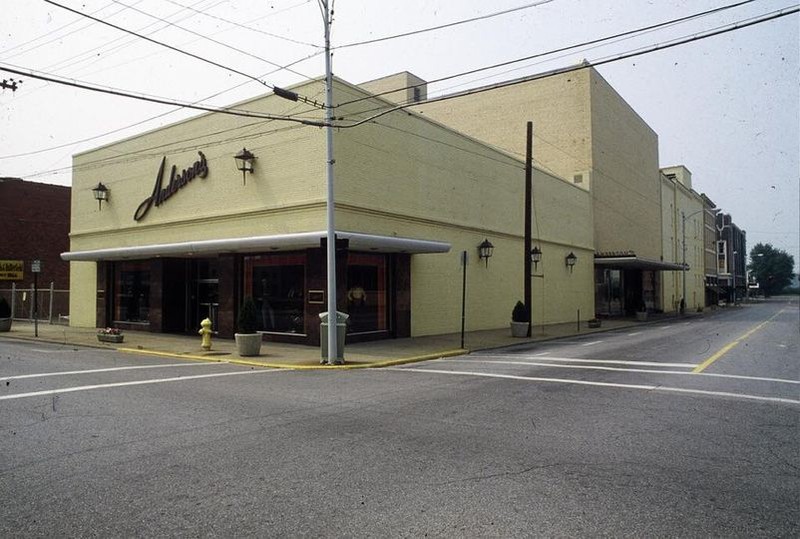 Backstory and Context
The original building which stood on this lot was the Temple theater. It was built in 1888 by R. M. Conway and J.J. Sweeney for $28,000. It originally had seating for 1,200. It burned during Fair Week in 1891 and was rebuilt the following year. After the Grand Theater was built in 1905, the Temple was no longer used as a place of amusement and attempts to make it successful failed. In 1907, J.J. Sweeney sold it to S.W. Anderson who immediately began dismantling it to build Anderson's Department Store. J.J. Sweeney retained half interest in the real estate and improvements.
The grand opening of Anderson's Department store occurred on September 29, 1908. The Owensboro Inquirer noted that, " The edifice with beautiful decorations, orchestral music and surging crowds was truly metropolitan in character, and was visited by more people than any opening ever held in Owensboro." The lower floor of the building was dedicated to the clothing and gentlemen's furnishing departments as well as a shoe department. The second floor housed the carpet department as well as the millinery department. There was also a sewing machine department in the center of the floor. The third floor housed millinery work rooms, employee lunch room and trunks, bags and blankets. The fourth floor housed the wholesale department with stairs that led to the tower where "the finest view of Owensboro is to be obtained."
Anderson's stayed in this building until January 21st 1990 when they closed the downtown store. In 1978, the company opened it's first branch store in Towne Square Mall.
The city bought the building in 1993 for $890,000. They then leased it to the Owensboro Area Museum of Science and History for $1 a year. The museum is still currently occupying the building.
Sources
"Area Museum Moving to Anderson's Building." Messenger-Inquirer (Owensboro) November 11th 1993. , 1 sec, 1-2.
"Closing of Anderson's Store Stirs Memories." Messenger-Inquirer (Owensboro) January 21st, 1990. 2 sec.1.
"Seen on Stage of Old Temple." Owensboro Inquirer (Owensboro) November 3rd 1907. .5.
"Temple Theater Sold." Owensboro Messenger (Owensboro) October 15th 1907. , 1 sec.1.
"Was Brilliant and Beautiful." Owensboro Inquirer (Owensboro) September 30th 1908. .3.
Image Sources
Kentucky Room Daviess County Public Library

Kentucky Room Daviess County Public Library

Dale Warren

Facebook

Additional Information