James W. Williamson Highway Historical Marker
Introduction
Born in 1811, he held positions in Tyler County and later Pleasants County, where he was president of the county court. When war erupted, he served as adjutant of the 191st Militia and as a delegate to the 1st and 2nd Wheeling conventions, then became a legislator for the Restored Government of VA. Later appointed to run township lines. Williamson died March 19, 1903.
Images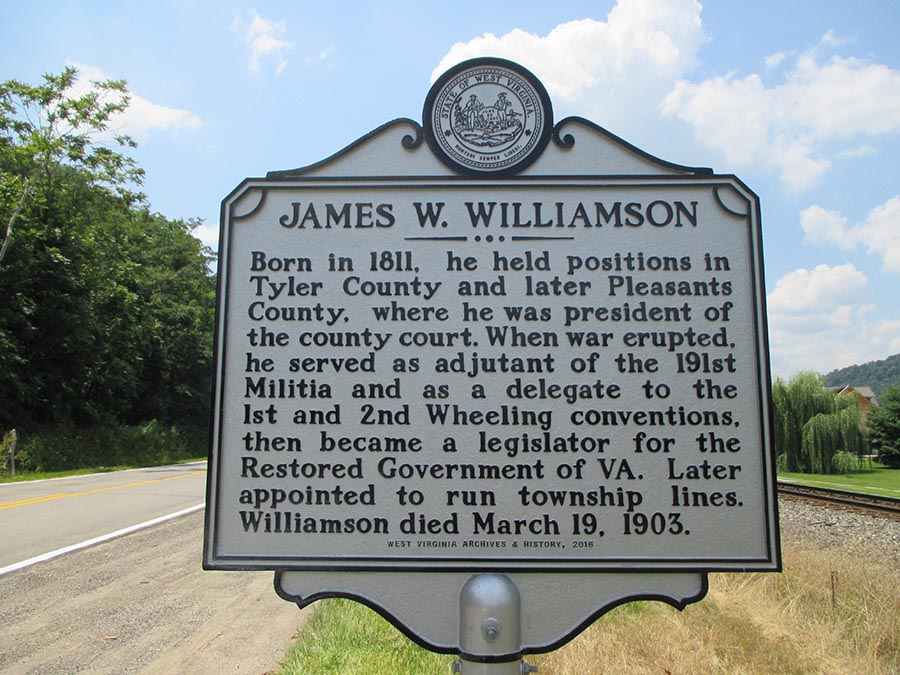 Backstory and Context
In 2011 and 2012, Archives and History received $256,000 in grants to create 160 new highway historical markers on the Civil War in West Virginia and the creation of the Mountain State. Funding was provided by the United States Department of Transportation, the West Virginia Division of Highways, and the West Virginia State Legislature. Each county will receive at least two markers. Staff members and interns have worked to determine topics, conduct research, and write the marker texts, calling upon historians and local historical societies for insight when needed. Local groups and regional DOH offices, particularly the district sign shops, have greatly aided Archives and History in placing the new markers in locations that are both appropriate and accessible.
Sources
Accessed March 13th 2020. http://www.wvculture.org/history/markers/sesqui/jameswwilliamson.html.