Willey Amendment/Willey House Highway Historical Markers
Introduction
Willey Amendment The Willey Amendment, written by US Senator Waitman T. Willey, 1862, provided for gradual emancipation of slaves in the new state of West Virginia and won Senate passage of the statehood bill. Constitutional convention delegates approved the revised state constitution. West Virginia did not completely end slavery until February 3, 1865, when the legislature abolished it. Willey House Built 1839-40, this example of Neo Classical architecture served as the home of prominent WV statehood leader and US Senator, Waitman T. Willey. Noted for being the first home in Morgantown to have running water, the residence was spared during the 1863 Jones-Imboden Raid due to the efforts of Elizabeth, Willey's wife. This house was listed on the National Register in 1982.
Images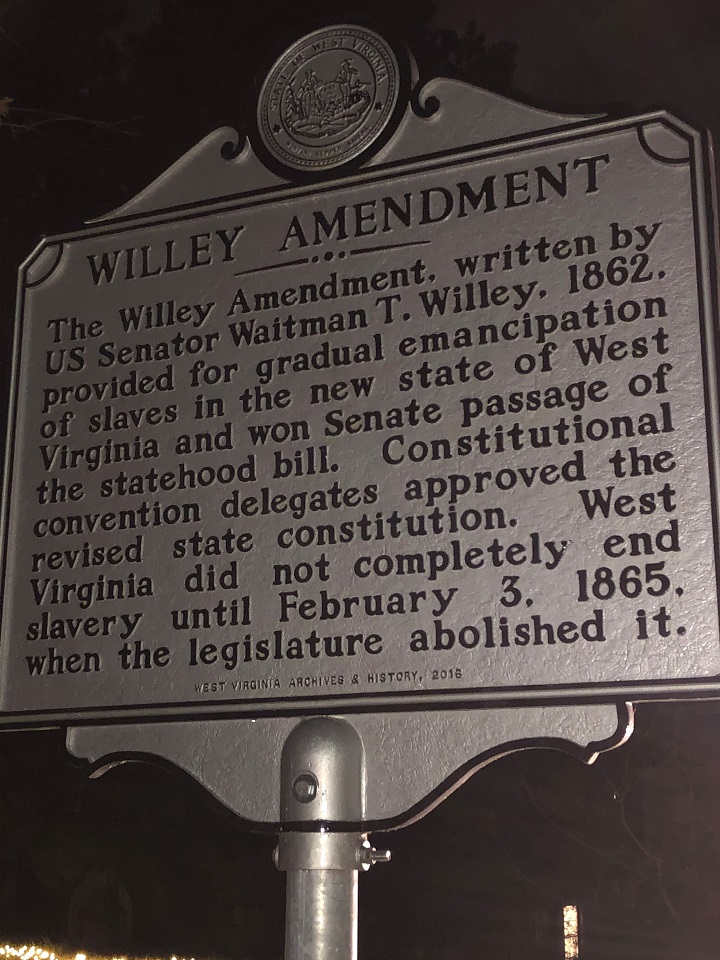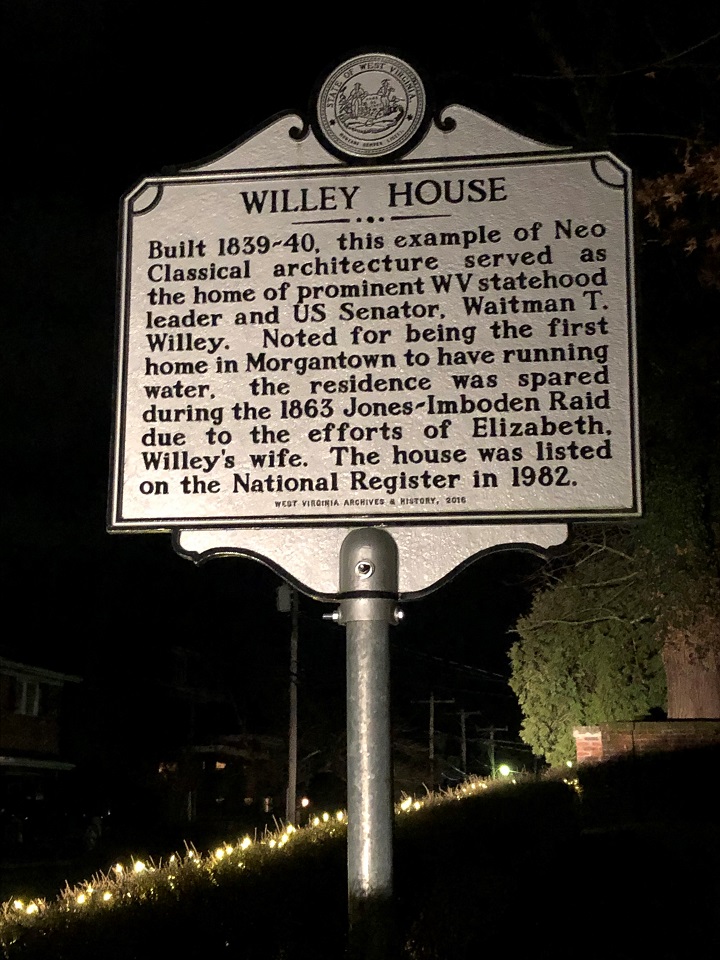 Backstory and Context
In 2011 and 2012, Archives and History received $256,000 in grants to create 160 new highway historical markers on the Civil War in West Virginia and the creation of the Mountain State. Funding was provided by the United States Department of Transportation, the West Virginia Division of Highways, and the West Virginia State Legislature. Each county will receive at least two markers. Staff members and interns have worked to determine topics, conduct research, and write the marker texts, calling upon historians and local historical societies for insight when needed. Local groups and regional DOH offices, particularly the district sign shops, have greatly aided Archives and History in placing the new markers in locations that are both appropriate and accessible.
Sources
Accessed March 13th 2020. http://www.wvculture.org/history/markers/sesqui/willeyamendment.html.