Old Fire Station No. 19
Introduction
Though it now houses Station 19 Architects and Buffalo Wild Wings, this building used to be the home of Minneapolis's Fire Station No. 19. Built in the early 1890s during a boom period for the city, Station 19 became more famous for its recreational activities than its civic service. Beginning in 1896, Lieutenant Lewis Rober, Sr., introduced softball to the station, and is often credited with being the father of the sport. While there are competing claims about who first invented the game, Rober and the other firefighters of Station 19 popularized softball and facilitated its spread around turn-of-the-century America.
Images
The facade of the old Fire Station No. 19 building, which now houses a Buffalo Wild Wings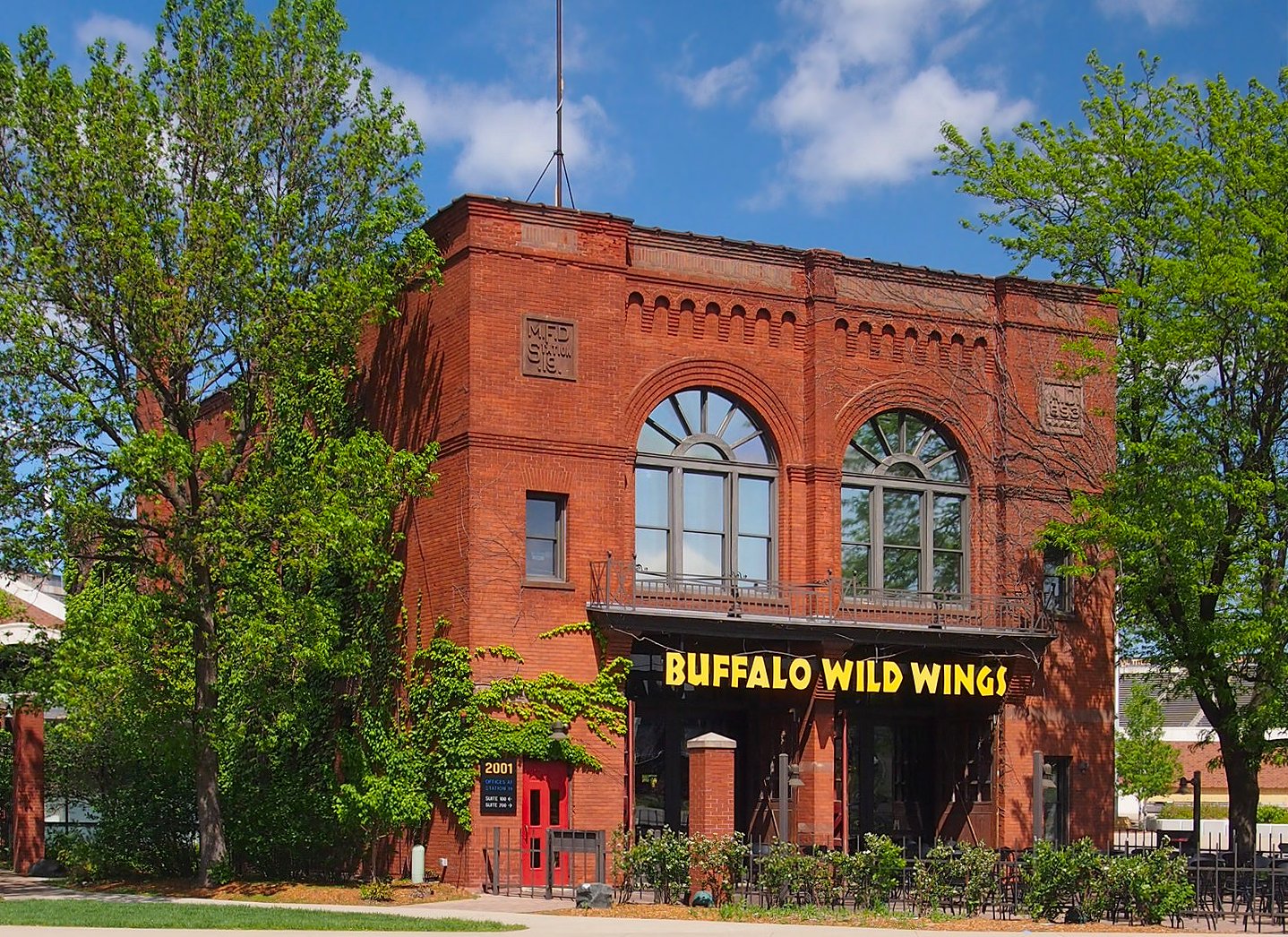 Another view of the building, which was originally built in 1893.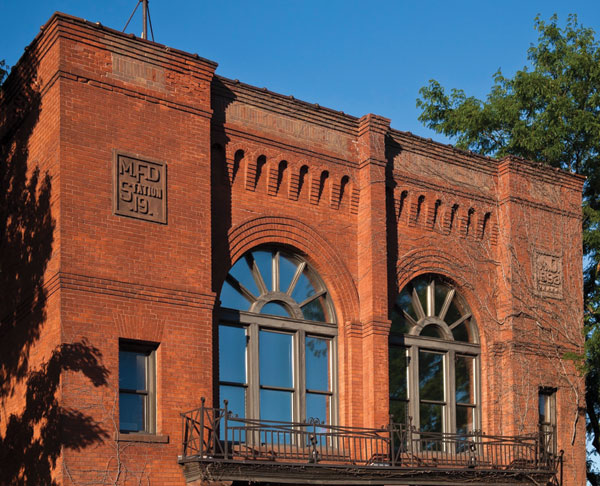 Lewis Rober, Sr., who introduced softball to Minneapolis and codified some of its rules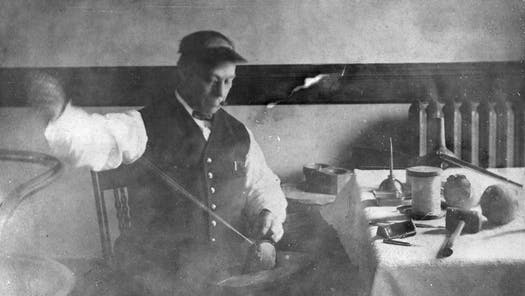 Lieutenant Lewis Rober, Sr., standing at the far right, with other members of the Minneapolis Fire Department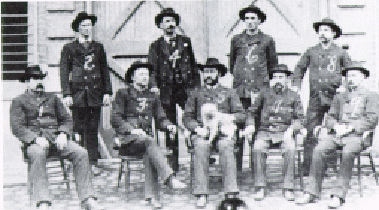 Backstory and Context
Minneapolis was rapidly expanding in the 1880s and 1890s. Along with this growth came an increased demand for new infrastructure and services, including fire stations. This was particularly urgent on the east bank of the Mississippi River, where a fire had destroyed the University of Minnesota's Old Main building in 1892. A year later, Fire Station No. 19 was built in the area. It was designed in a simple, pragmatic style, with a bell tower that was removed after the first few years. Once the station started operating in 1894, it housed Engine 19, Ladder 6, and Chemical 9. 
A significant employee began working at Station No. 19 in 1896—Lewis Rober, Sr. A lieutenant in the Minneapolis Fire Department, Rober had previously worked out of Fire Station No. 11 before being transferred. It was at Station 11 in 1895 that Rober came up with a variation of baseball in order to keep the firefighters busy and in shape. Using a larger ball (12 inches in diameter) and a smaller diamond, the new game was a good form of exercise for firefighters during downtime, and it proved much easier to play than baseball. 
Rober brought the sport with him to Station 19, where it really started to gain popularity. The firefighters played in a nearby vacant lot, and soon they were competing with other stations. Within a few years, the game had spread to workers in other industries and throughout the entire city of Minneapolis. Its original name was kitten ball, because Rober's team at Station 19 was called the Kittens. It acquired other nicknames over the years—including pumpkin ball, mush ball, and diamond ball—before the name softball started to stick in 1926. In 1906, Rober distributed an official set of rules that established certain standards of the game.
Although Rober was at Station 11 when he first created kitten ball, Station 19 often gets the fame, since that was where the game really took off. However, it is believed that an indoor version of softball predates Rober's kitten ball, going back to 1887 in Chicago. Still, Rober is credited with moving the game outdoors and codifying some of the modern rules. Fire Station No. 19 continued to operate from this site until the late 1970s, and the building was added to the National Register of Historic Places in 1982. The space has since been used for retail and office space, and is currently the location of the architectural firm Station 19 Architects, Inc., and a Buffalo Wild Wings restaurant. 
Sources
Stever, Kent . Inspirers to the Masses: A Winona Fastpitch Softball history, Minnesota Sports Federation - National Softball Federation . Accessed March 13th 2020. https://msf1.org/?p=10479.
Brown , Curt. Softball started in Minnesota - or did it? , Star Tribune. June 17th 2017. Accessed March 13th 2020. http://www.startribune.com/softball-started-in-minnesota-or-did-it/429130543/.
About, Station 19 Architects, Inc.. Accessed March 13th 2020. https://www.station19.com/about.
Fire Station #19, Wayback Machine. Accessed March 13th 2020. https://web.archive.org/web/20091227045938/http://www.ci.minneapolis.mn.us/hpc/landmarks/University_Ave_SE_2001_Fire_Station_19.asp.
Heath, Richard. Mill City Firefighters: The First Hundred Years. Minneapolis, Minnesota. Extra Alarm Association of the Twin Cities, 1981.
Fire Station 19, City of Minneapolis. Accessed March 13th 2020. http://www.minneapolismn.gov/fire/stations/fire_station19.
Image Sources
https://en.wikipedia.org/wiki/Fire_Station_No._19_(Minneapolis,_Minnesota)

http://www.masonrydesignmagazine.com/greenest-buildings-architects-know-masonry-restoration-preservation/

http://www.startribune.com/softball-started-in-minnesota-or-did-it/429130543/

http://www.extraalarm.org/ltrober.htm

Additional Information