Jennings-Brown House
Introduction
The Jennings-Brown House was built around 1826, just a few years after the town of Bennettsville's inception. It was originally located on Main Street, diagonally across from the Marlboro County Courthouse, and was used as the headquarters of Major General Frank P. Blair's 17th Army Corps during the Union occupation of Bennettsville March 6-7, 1865. One of the most notable features of the home is a unique hand-painted ceiling in an upstairs bedroom which was discovered during restoration in the 1970s. The home has been restored to the period of the 1850s and serves as a house museum with tours available through the Marlboro County Historical Museum.
Images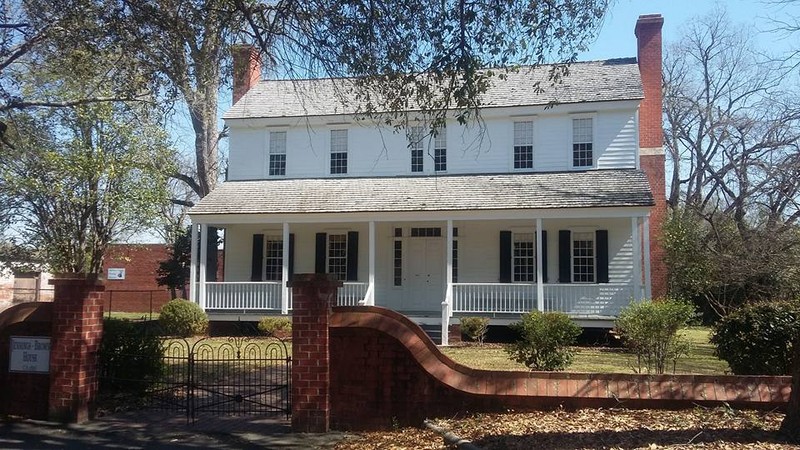 Backstory and Context
This home was built for one of Bennettsville's earliest physicians, Dr. Edward Jones, but is named for the two families who lived in it the longest: the Dr. J. Beaty Jennings family (1852-1904) and the J.J. Brown family (1929-1969). The Jennings were the occupants when it served as headquarters for Union troops during the Civil War. The home was moved to its present location, behind the Marlboro County Historical Museum, in the 1970s when it was restored as part of the nation's Bicentennial celebration by the Marlborough Historical Society. Tours may be arranged by visiting the Historical Museum or calling 843-479-5624.