10th Street Stadium (The Arboretum)
Introduction
A beautiful and relaxing field in the heart of Indiana University's campus. It is a great place for students to study and enjoy the fresh air. The Arboretum is filled with trees and greenery which also has a gazebo that overlooks a small pond and the walking and bicycle paths. The plot of land was originally home to Indiana University's Memorial Stadium which hosted the IU football team and previously the IU baseballs team. It also had the original Little 500 Bicycle Race track. It is located in between the Herman B. Wells Library and the School of Health, Physical Education, and Recreation.
Images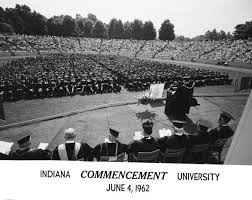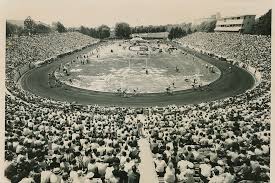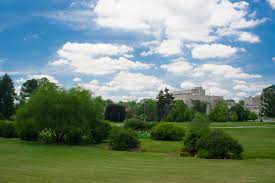 Backstory and Context
Tenth Street Stadium was built in 1925 as the primary home for the Indiana University's football team. It held around 20,000 people and it replaced Jordan Field which was the primary field since 1887. In 1943 the Cincinnati Reds came to Bloomington to participate in spring training while World War II was happening. Right near the Tenth Street Stadium was an open field that the Cincinnati Reds used to practice while in Bloomington. Right around the corner of the field was a house that is now home to the psychology building is what the team used to change before going to Jordan Field.
Sources
"Campus History." Indiana University Bloomington: Campus History, September 7, 2007. https://web.archive.org/web/20080316234155/http://www.iub.edu/history/.
"IU Through the Years: Tenth Street Stadium." The Hoosier Times, September 21, 2018. https://www.hoosiertimes.com/herald_times_online/hto_now/iu-through-the-years-tenth-street-stadium/article_abf4cf88-eda8-5b9a-8296-856f82fdb847.html.
"Tenth Street Stadium." Wikipedia. Wikimedia Foundation, January 6, 2020. https://en.wikipedia.org/wiki/Tenth_Street_Stadium.