Birkett Davenport Fry Highway Historical Marker
Introduction
A veritable jack-of-all-trades with an insatiable thirst for adventure, Birkett Davenport Fry (1822-1891) practiced law, fought in the Mexican War, participated in a filibuster expedition, manufactured cotton textiles, and served as a colonel and brigadier general for the Confederacy during the American Civil War. Most notably, he was wounded several times during the conflict and partook in Pickett's Charge at the Battle of Gettysburg.
Images
Birkett Davenport Fry Highway Historical Marker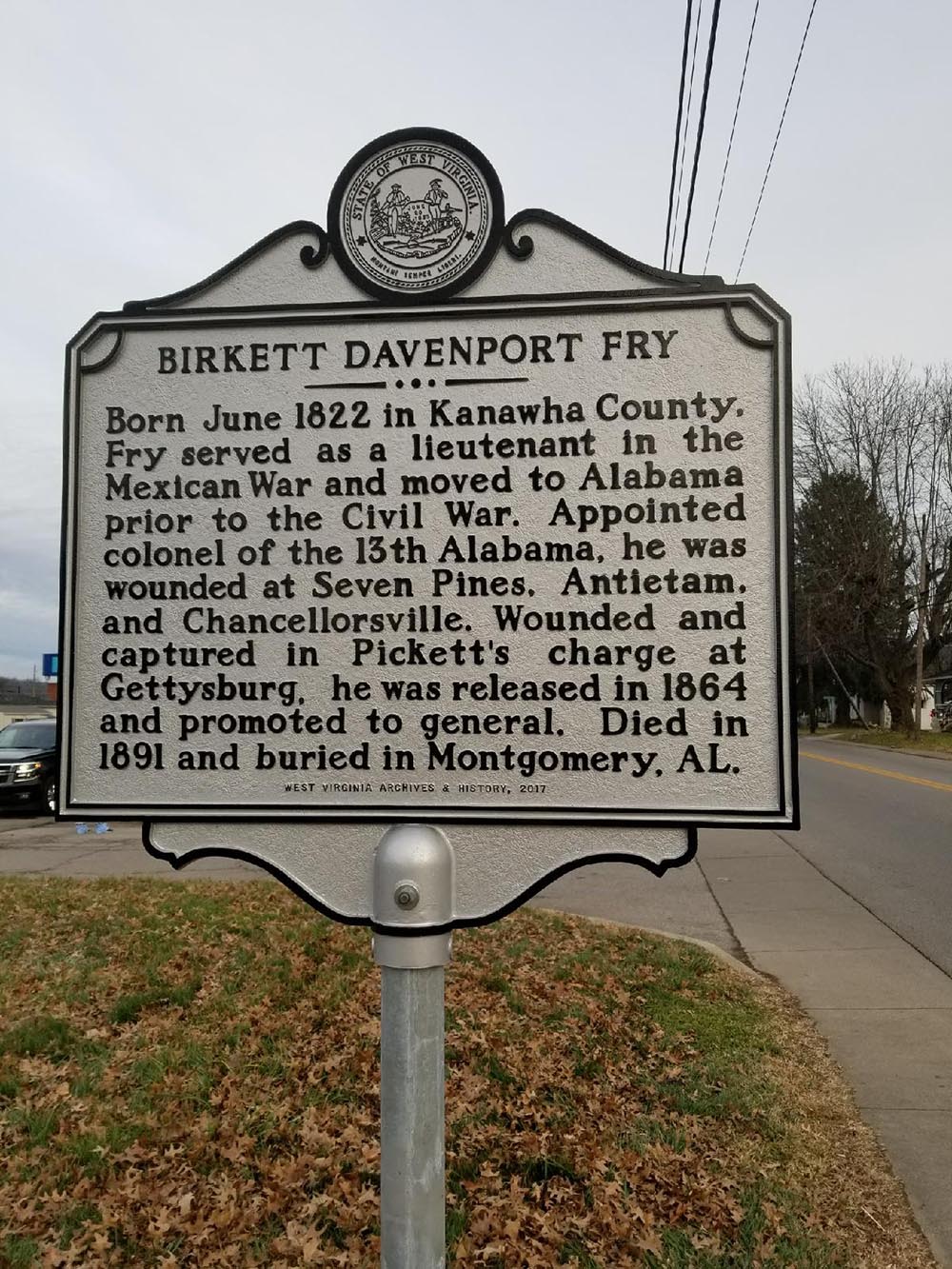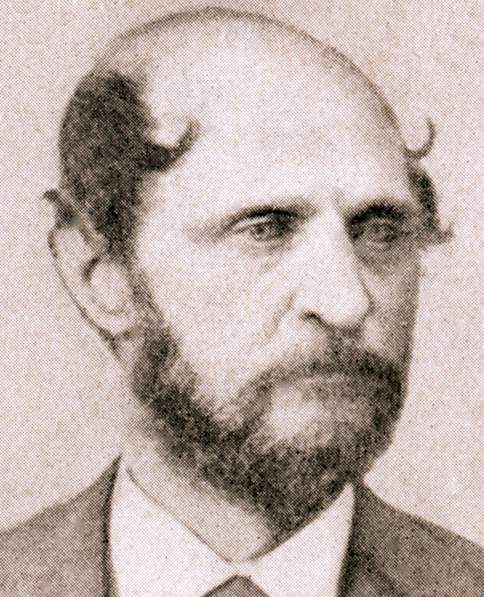 Backstory and Context
Birkett Davenport Fry was born in Kanawha County, Virginia (now West Virginia) on June 24, 1822, the son of Thornton Fry and Eliza Thompson Fry. He attended the Virginia Military Institute (VMI) for a year before enrolling at the United States Military Academy at West Point. His stint at West Point, like his time at VMI, proved to be brief and fruitless for he left before graduating. After, he read law and passed the bar in 1846. Military service, however, beckoned again. Fry was commissioned a first lieutenant and fought in the Mexican War. In 1849, he moved to California and opened a law office in Sacramento. While living in California, in the mid-1850s, he joined William Walker on his filibuster expedition to Nicaragua. Fry saw combat at Rivas and Granada, being promoted to brigadier general after the former engagement. At some point, he was ordered to return to California to raise additional forces. While he succeeded in recruiting reinforcements, Fry failed to secure transportation to Nicaragua and thus his involvement with Walker's filibuster expedition came to an end. In 1859, he moved to Alabama, where he engaged in cotton textile manufacturing. 
When the Civil War broke out, Fry was commissioned colonel of the 13th Alabama Infantry. During the conflict, he was wounded several times. At the Battle of Seven Pines, while leading his regiment, he was wounded in the right hand. Fry received a ghastly wound to his left arm, just below the shoulder, at the Battle of Sharpsburg (Antietam), but refused amputation. Miraculously, he avoided infection and survived. In May 1863, at the Battle of Chancellorsville, he suffered a minor wound while commanding a brigade. During the Battle of Gettysburg, Fry participated in Pickett's Charge. In the lead up to the failed Confederate assault, shrapnel from federal artillery struck his shoulder. During the advance, near the stone wall, Fry was shot through the thigh. As Confederate forces retreated, federal troops captured him. He was first sent to Fort McHenry near Baltimore and then to Johnson's Island, a prisoner of war camp for Confederate officers located in Sandusky Bay on Lake Erie. In 1864, Fry returned to Confederate lines after being exchanged and participated in the early stages of the Siege of Petersburg. On May 24 of that year, he was promoted to brigadier general, a rank which he held until the end of the war. 
When the conflict ended in 1865, Fry fled to Cuba, where he lived for a few years. In 1868, he returned to the United States and commenced a successful business career first in Alabama and then in Florida. In 1881, he moved to Richmond, Virginia. There, he once again became involved in cotton textile manufacturing, spending roughly the next decade as president of a cotton mill. On January 21, 1891, Fry died in Richmond. He is buried in Oakwood Cemetery in Montgomery, Alabama. 
In 2017, as part of its Civil War sesquicentennial project, the West Virginia Highway Historical Marker Program of the West Virginia Archives and History installed a marker dedicated to Birkett Davenport Fry. It stands along Kanawha Terrace near St. Albans High School in St. Albans, West Virginia. 
Sources
"Birkett Davenport Fry." Historical Rosters Database, VMI Archives Digital Collections, Virginia Military institute. Web. 2 September 2020. <https://archivesweb.vmi.edu/rosters/record.php?ID=134>.
Brewer, Willis. Alabama: Her History, Resources, War Record, and Public Men. Montgomery, AL: Barrett & Brown, 1872.
"Fry, Birkett Davenport," House Divided: The Civil War Research Engine at Dickinson College. Web. 2 September 2020. <http://hd.housedivided.dickinson.edu/node/5691>.
Gillispie, James Massie. Andersonvilles of the North: The Myths and Realities of Northern Treatment of Civil War Confederate Prisoners. Denton, TX: University of North Texas Press, 2008.
Warner, Ezra J. Generals in Gray: Lives of the Confederate Founders. Baton Rouge: Louisiana State University Press, 1959.
Image Sources
http://www.wvculture.org/history/markers/sesqui/birkettdavenportfry.html

"Birkett Davenport Fry," House Divided: The Civil War Research Engine at Dickinson College, <://hd.housedivided.dickinson.edu/node/14550>

Additional Information