Battle of Charleston Historical Highway Marker
Introduction
On September 13, 1862, armies under command of Gen.Loring (CSA) and Col. Lightburn (USA) fought for control of salt works, recruitment, and natural resources within the Kanawha Valley. Following a 5-hour fight. Lightburn's forces retreated to Point Pleasant. Confederates remained in control of the area until driven out in late October by Gen Cox's Union forces.
Images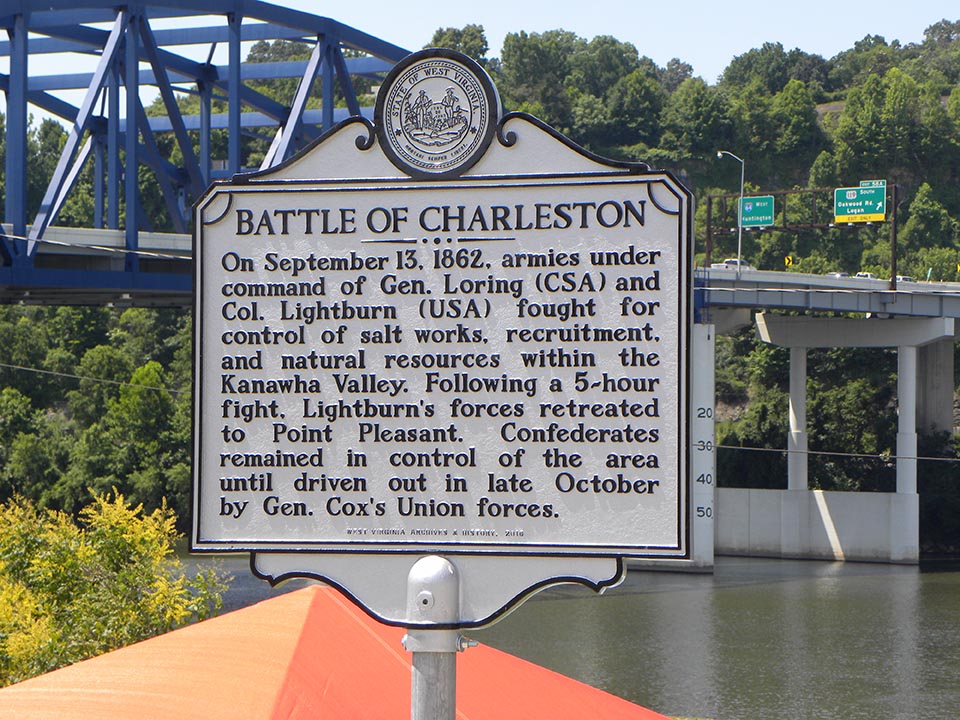 Backstory and Context
In 2011 and 2012, Archives and History received $256,000 in grants to create 160 new highway historical markers on the Civil War in West Virginia and the creation of the Mountain State. Funding was provided by the United States Department of Transportation, the West Virginia Division of Highways, and the West Virginia State Legislature. Each county will receive at least two markers. Staff members and interns have worked to determine topics, conduct research, and write the marker texts, calling upon historians and local historical societies for insight when needed. Local groups and regional DOH offices, particularly the district sign shops, have greatly aided Archives and History in placing the new markers in locations that are both appropriate and accessible.
Sources
Accessed March 11th 2020. http://www.wvculture.org/history/markers/sesqui.html.