Fairleigh Dickinson University - Florham Arboretum
Introduction
The Florham Arboretum, established 2018, forms the heart of the Florham Campus of Fairleigh Dickinson University. The arboretum preserves the historic Twombly estate grounds laid out in 1887. It is also the first campus in New Jersey to be recognized by Tree Campus USA.
Images
The Twombly mansion as seen through the landscaping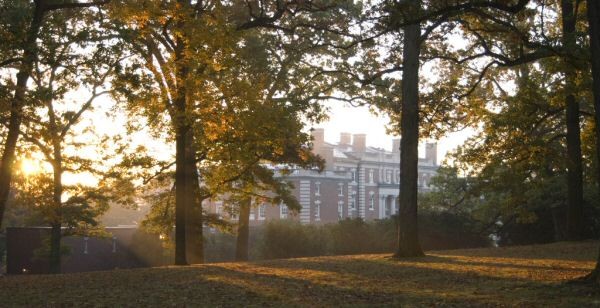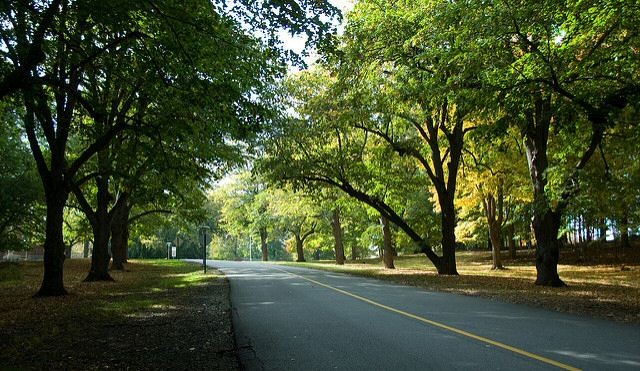 Florham Arboretum as seen from above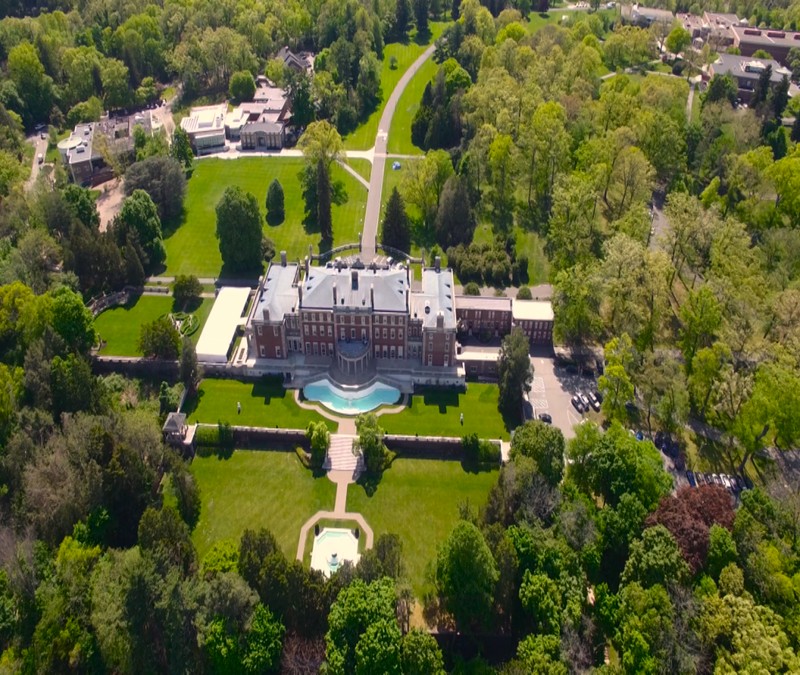 Backstory and Context
In 1887, Hamilton and Florence Twombly came to the quiet Morris County countryside, and built an English-style country mansion in a stately park setting. Today, that estate — with a name that pays homage to its original owners — forms the heart of the Florham Arboretum. The design of the original estate was conceived by the architectural firm McKim, Mead and White, and the landscape designers Olmsted Associates.
Notable landscape architects who contributed to the landscape include: Frederick Law Olmsted, the Olmsted brothers, Warren H. Manning, and Brinley and Holbrook. Arthur Herrington, a noted horticulturalist and plant breeder who came to Florham from Kew Gardens, England, managed the landscape and greenhouses. 
The ground work for the Florham Arboretum was originally laid down in the 1970's with the creation of the Florham Campus Nature Trail. The original trail was commissioned by the Friends of Florham to document the rich collection of trees and shrubs on the former Twombly estate and to provide an educational walking path for students, faculty, staff, and visitors.
In 2017 an arboretum committee was put together to update the nature trail and to get official recognition as an arboretum. 
The arboretum is not only a beautiful backdrop for the campus, but also serves as a learning tool to educate students about the local flora and fauna, as well as how environmental conditions impact an ecosystem.