Clarence Albert Crowell Memorial Stone
Introduction
This memorial honors Clarence Albert Crowell, an American veteran, who shares a common undeniable goal with all American veterans to protect our country's freedoms. Forever a symbol of heroism, sacrifice, loyalty and freedom. "The Americans who went to Europe to die are a unique breed.... (They) crossed the seas to a foreign land to fight for a cause which they did not pretend was peculiarly their own, which they knew was the cause of humanity and mankind. These Americans gave the greatest of all gifts, the gift of life and the gift of spirit." - President Woodrow Wilson
Images
Clarence A. Crowell Grave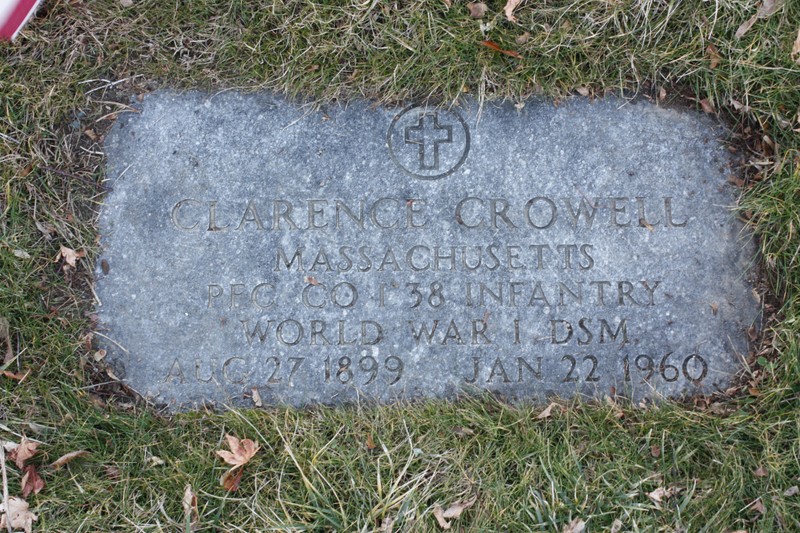 3rd Infantry Division Insignia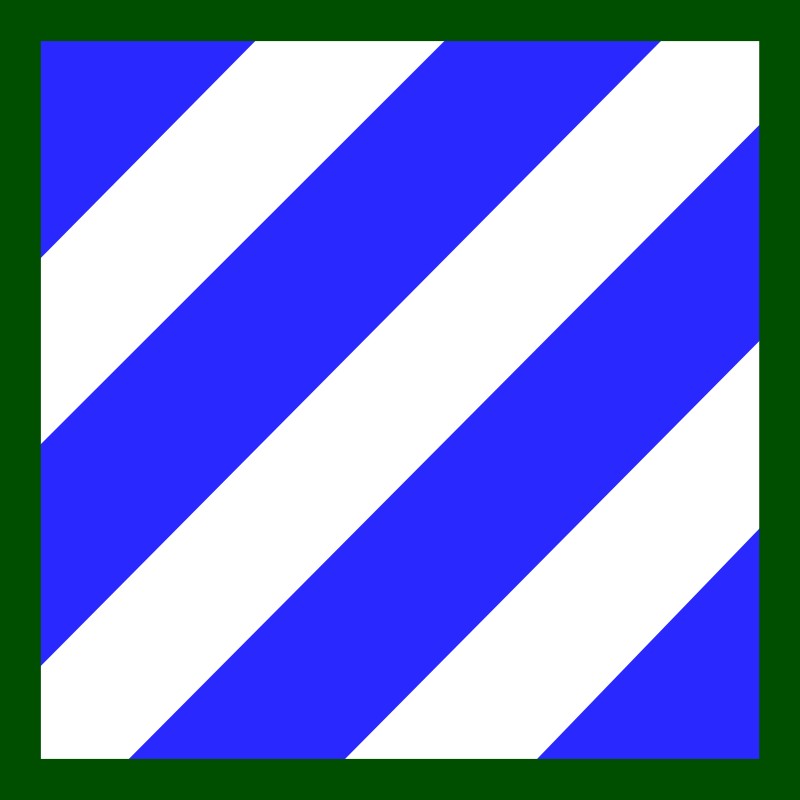 The 38th Infantry Regiment ("Rock of the Marne")[

Backstory and Context
Clarence A. Crowell was born in Hyannis on August 27, 1899 to Mr. and Mrs. James Freeman Crowell.
He enlisted for the United States Army in Hyannis, MA on to serve in WWI with Company I, 38th Infantry Regiment, 3d Division, American Expeditionary Forces. He trained at Camp Upton, New Jersey then headed to Europe. 1st Class Private Clarence A. Crowell services included carrying numerous messages from his company and battalion headquarters to the front lines and to the outposts, these routes filled with heavy artillery. To show how dangerous this was, it was stated out of 33 men in this service only Private Crowell and one other survived. He did not escape unharmed he was gassed and injured and spent months in French hospitals. He was released unfit for service, but he persisted and took part in the famous Battle of St. Mehiel. The battle fought from September 12th through the 15th 1918, involving the American Expeditionary Forces.
1st Class Private Clarence A. Crowell returned home and received a coveted decoration the Distinguished Service Cross. It is the second highest military award for extreme gallantry, extraordinary heroism and risk of one's life in combat with armed enemy force. He was officially presented this award in August of 1920.
On July 22, 1922 he married Esther E. Kelley of Dennis in East Wareham, They ended up having 4 boys. Clarence was a member of American Legion, Barnstable post 206 and he marched in the American Legion parade in Boston where they honored his service I the World War. By the 1930's he became a fireman for the Hyannis fire department. Later went on to becoming town supervisor of WPA projects and one of his official statements involved the completion of the Hyannis airport in 1937.
A memorial stone was dedicated to Clarence A. Crowell on December 11, 1949. It is located at the intersection of Winter Street and Barnstable Road. He passed away on January 22, 1960 and was buried at Oak Neck Cemetery in Hyannis.
Sources
Accessed March 6th 2020. https://www.findagrave.com/memorial/166856577/clarence-albert-crowell .
, United States War Department. General Orders. Government Printing Office, 1920.
"Crowell Is Going." The Hyannis Patriot October 2nd 1930. .
"Clarence A. Crowell, D.S.C." The Barnstable Patriot August 16th 1920. .
"Marriages." The Barnstable Patriot August 7th 1922. .
"Fire Damages Hyannis Block.." The Yarmouth Register May 2nd 1931. .
"Airport Progress." The Hyannis Patriot February 18th 1937. .
"Memorial Boulders Unveiled, Dedicated." The Barnstable Patriot December 15th 1949. .
Image Sources
https://www.findagrave.com/memorial/166856577/clarence-albert-crowell

https://en.wikipedia.org/wiki/3rd_Infantry_Division_(United_States)

https://en.wikipedia.org/wiki/38th_Infantry_Regiment_(United_States)