Spring Training at IU in 1943
Introduction
When it became time for President Franklin D. Roosevelt to make a decision on the United States to join World War II, he also had another decision to make. Should Major League Baseball continue? FDR was a huge baseball fan and believed the game should continue even though a lot of high quality players would be serving overseas. Eventually he gave MLB Commissioner the right to decide. Commissioner Landis decided the game would continue, however there would be a few changes to the travel schedule; and this is where Indiana University comes into the picture.
Images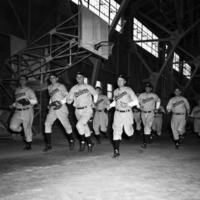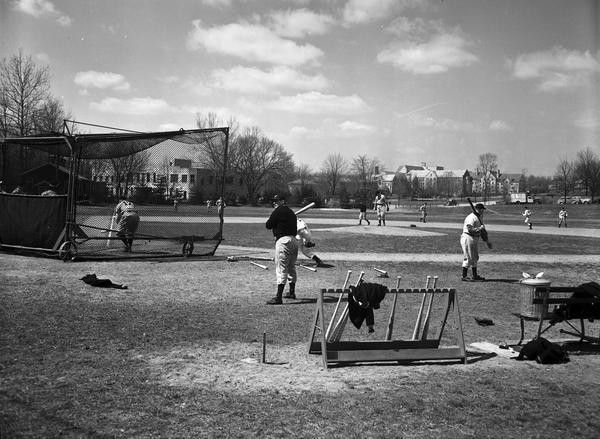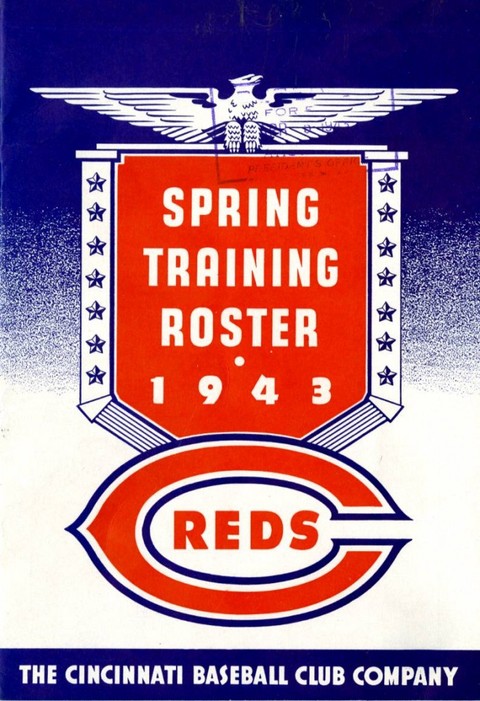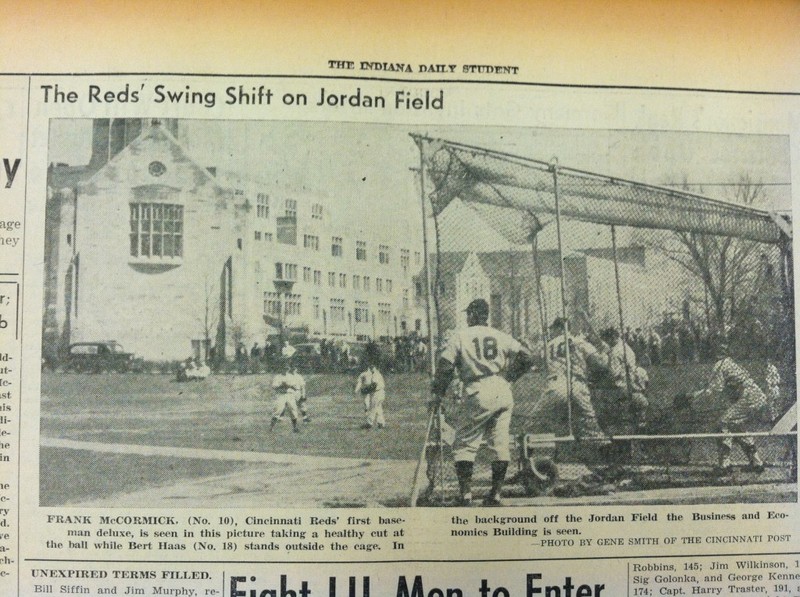 Backstory and Context
In the early 1940s, the United States decided to enter World War II after an attack on Pearl Harbor. This meant a lot of well bodied men were forced to go to war. However, President Franklin D. Roosevelt said that keeping Major League Baseball afloat was good for morale around the country. Games were cheap and didn't take more than a few hours. At the time, the American people were starting to work longer and harder hours so they needed a few hours for recreation.
Although Major League Baseball was instructed to continue, some things were definitely different. Not only were Major League stars like Ted Williams, Stan Musial, and Joe Dimaggio not on a roster due to war service time; but MLB Commissioner Kenesaw Mountain Landis and US Director of Defense Transportation Joseph Eastman decided they needed to find ways to preserve war resources. This meant less travel through the train system. The solution was to have each team host the 1943 Spring Training close to their home cities above the Mason-Dixon Line. 
This led to a bundle of teams contacting Indiana University about using their facilities for Spring Training in 1943. During a Athletics Committee meeting on January 11, 1943, IU Athletic Director Zora Clevenger mentioned that seven teams had reached out to him. Those teams were the Indianapolis Indians, Pittsburgh Pirates, Cleveland Indians, Brooklyn Dodgers, Montreal Royals, Toledo MudHens, and the Cincinnati Reds. It was decided that Clevenger and IU Head Baseball Coach would work together to provide facilities for the Indianapolis Indians and one other team. It was only five days, on January 16, when IU President Herman B. Wells wrote a letter to Thomas Cousen approving the Indianapolis Indians and Cincinnati Reds to use the University's facilities. 
The Cincinnati Reds were the first to arrive on campus in late February. According to the IDS, campus morale definitely spiked upward once they arrived. Reports of hundreds of male students were in attendance each day to watch them practice. Not only was a Major League team being on campus excited for students, but the Reds were just two years removed from their 1940 World Series Championship. The Reds roster also included 1939 MVP Bucky Walters, 1940 MVP Frank McCormick, and HOF Manager Billy McKechnie.
The Indianapolis Indians arrived a few weeks later on March 27. However, their first practice was canceled due to weather. This was not uncommon during the few years Spring Training was hosted on campus. The weather was not the same as what they'd be used to in Arizona or Florida; as it was generally cold or windy causing two games to be canceled throughout the 1943 Spring Training schedule.
The Reds and Indians used multiple facilities around campus during their 1943 Spring Training visit to IU's campus. That included Jordan Field, which is now the IMU Parking Lot, The FieldHouse, Graham Hotel, and the 10th St Stadium. At the time, IU's facilities were considered top of the art and were a main reason the Indians decided to return in 1944 according to a letter written by team owner Donte Bush to IU President Herman B. Wells later in the year. 
Indiana University was not the only location in Indiana hosting Major League teams throughout World War II. The majority of the teams that contacted Athletic Director Zora Clevenger in January found homes throughout the Hoosier state along with a few other professional teams. That included the Syracuse Chiefs in Bedford, the Chicago Cubs and Chicago White Sox in French Lick, the Detroit Tigers in Evansville, Columbus Redbirds in Terre Haute, the Cleveland Indians in West Lafayette, and the Pittsburgh Pirates in Muncie. The nine teams came together to create The Limestone League for Spring Training. The Limestone League as a whole was a major key to helping Major League baseball stay afloat during WWII due to a lot of the cities being close and limited travel through the railroad system. Indiana doesn't currently have a Major League team but the state will always have some history due to The Limestone League.
Sources
Kellams, Dina. "The Boys of Summer at IU". Blogging Hoosier History, September 1, 2011. https://blogs.libraries.indiana.edu/iubarchives/tag/cincinnati-reds/
"Professional Baseball at Indiana University". Indiana University Archives Exhibits, N/A. https://collections.libraries.indiana.edu/iubarchives/exhibits/show/baseball-world-war-ii/professional-baseball-indiana-
"Harrellmen and Yannigans: Baseball at I.U. During World War II". Indiana University Archives Exhibits, N/A http://collections.libraries.indiana.edu/iubarchives/exhibits/show/baseball-world-war-ii/baseball-world-war-ii
Additional Information