Richard Emil Olson Memorial Stone
Introduction
This memorial honors Richard Emil Olson, an American veteran, who shares a common undeniable goal with all American veterans to protect our country's freedoms. Forever a symbol of heroism, sacrifice, loyalty and freedom. "There are risks and costs to action. But they are far less than the long-range risks of comfortable inaction." -President John Fitzgerald Kennedy
Images
Staff Sergeant Richard E. Olson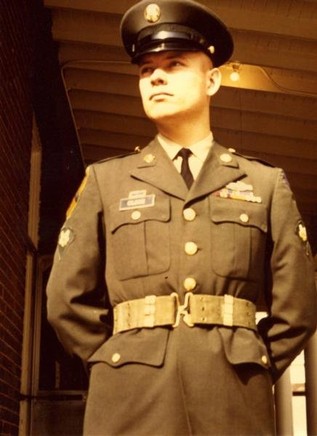 Staff Sergeant Richard E. Olson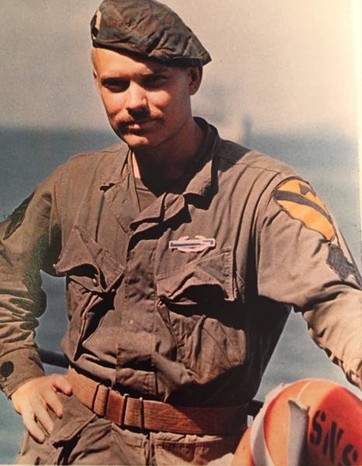 Staff Sergeant Richard E. Olson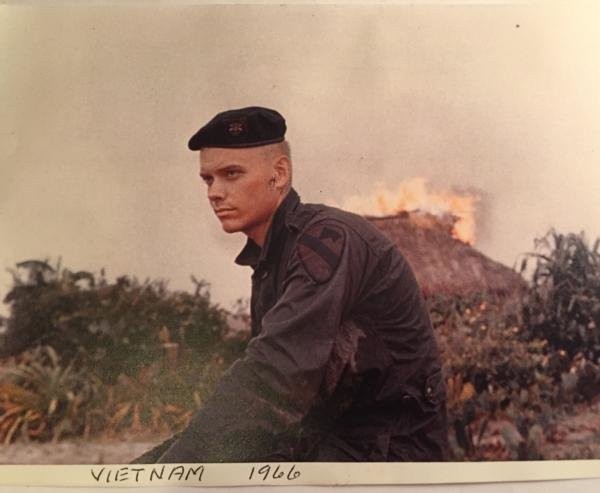 US Army 1st Cavalry Patch - Sky Trooper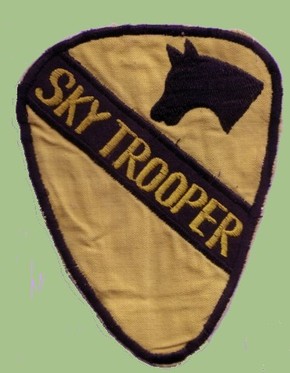 Backstory and Context
Richard Emil Olson was born on September 24, 1945 to Emil and Alice Olson in Hyannis, MA. He was a Barnstable High School graduate class of 1964 and participated in dramatic club all four years. He was also in speech festivals and was a gold medal speech winner his junior and senior year.
In that same year her enlisted in the army on October 12, 1964 and completed basic training in Fort Jackson, S.C. On his first tour of Vietnam he was a Sky Trooper for the 1st Calvary Division (Airmobile) and was made editor of The Cavalier an army newspaper in Saigon. He also served as correspondent photographer for Stars and Stripes and Army Times.
After recuperating from malaria he re-enlisted for his second duty in Vietnam on October of 1967. During that time he was awarded the Air Medal, National Defense Service Medal, Vietnam Service Medal, Vietnam Campaign Ribbon, Combat Infantryman Badge, Aircraft Crewman Badge, Sharp-Shooter Badge with automatic rifle bar and Marksman Badge with rifle bar. At this time he was a member of the 1st Cavalry Division, 1st Squadron, 9th Cavalry, Troop D as a Staff Sergeant.
Staff Sergeant Richard E. Olson experienced a traumatic event which resulted in loss of his life on February 23, 1969. Recorded circumstances attributed to: "Died through hostile action, small arms fire", this happened in Binh Long province, South Vietnam.
He was awarded posthumously the Bronze Star Medal with First Oak Leaf Cluster for Heroism, Purple Heart, Bronze Star Medal for Meritorious Service and Good Conduct Medal. Funeral services were held on March 9, 1964 at Hyannis Federated Church, six men and Sergeant from Fort Devens and Staff Sergeant from Fort Bragg who served with Richard. The choir sang "The battle hymn of the republic" which was Richard's favorite hymn. Sergeant Olson's Interment was in Mosswood cemetery with a military service with a 21-gun salute and firing squad from Fort Devens and taps by a military bugler.
His memorial is located at the intersection of South Street and Old Colony Blvd, in Hyannis.
Sources
Barnstable High School Yearbook. 1964.
"PVT Olson Finishes Army Course." The Barnstable Patriot March 11th 1965. .
"Sky Trooper Olson Promoted To Editor Of Newspaper In Vietnam." The Barnstable Patriot April 7th 1966. .
"Sgt. Olson's Posthumous Awards." The Barnstable Patriot June 5th 1969. .
Accessed March 3rd 2020. https://www.honorstates.org/index.php?id=290920 .
"Services For Sgt. Olson To Be Held Sunday In Hyannis Federated Church." The Barnstable Patriot March 6th 1969. .
Image Sources
https://www.vvmf.org/Wall-of-Faces/38712/RICHARD-E-OLSON/

https://www.vvmf.org/Wall-of-Faces/38712/RICHARD-E-OLSON/

https://www.vvmf.org/Wall-of-Faces/38712/RICHARD-E-OLSON/

http://quanonline.com/military/military_reference/american/vietnam_patches/cav5.html