Greater Latrobe-Laurel Valley Chamber of Commerce's Neighborhood Visitor & Information Center
Introduction
Opened in 2015 within the office of the Greater Latrobe-Laurel Valley Chamber of Commerce, this visitor's center offers a variety of historical exhibits and displays related to iconic residents such as Arnold Palmer and Fred Rogers. Staff members are on hand to offer information about local history and cultural sites, and the center also offers a variety of memorabilia and local gifts. There are also items related to the Great American Banana Split Celebration, which takes place every year in late August.
Images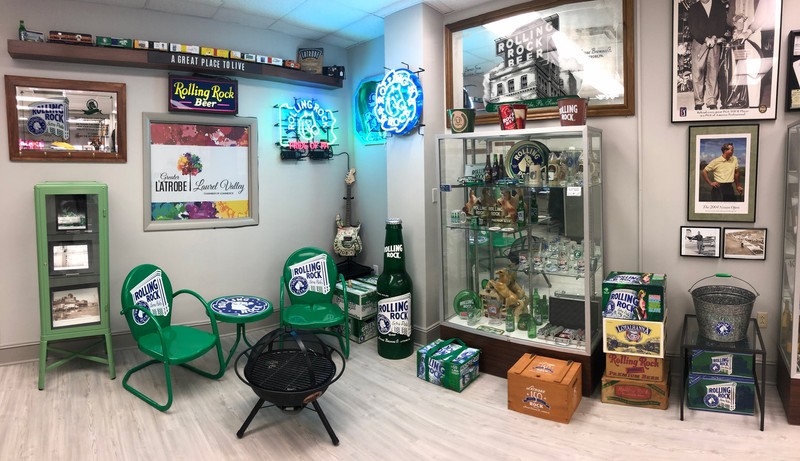 Backstory and Context
Fred Rogers Display
A Latrobe native, children's television personality Fred Rogers dedicated his life to educating young children through the use of public television. The Visitor's and Information Center houses a display dedicated to Mr. Roger's legacy.
Rolling Rock Collection
The newly-added Rolling Rock collection contains memorabilia with branding from Latrobe's iconic brewery.
Arnold Palmer Collection
World-renowned professional golfer and pilot Arnold Palmer was proud to call Latrobe his home. The Visitor's and Information Center houses a collection of memorabilia dedicated to Mr. Palmer's legacy.
Gift Shop
The Visitor's and Information Center has many items available for gift purchases, including shirts, hats, mugs, magnets, vintage photo prints, postcards, buttons, and others!
Additional Information