Paramount Arts Center
Introduction
The Paramount Arts Center is a historic theatre that is located in Ashland, KY. It was originally built in 1931 where it is known for "talking pictures". The theatre was modeled to show everyone in the area different kinds of performances and events to this rural community at the time. The Paramount Arts Center is well known to the community and it also pulls people in the tri-state area together to enjoy performances.
Images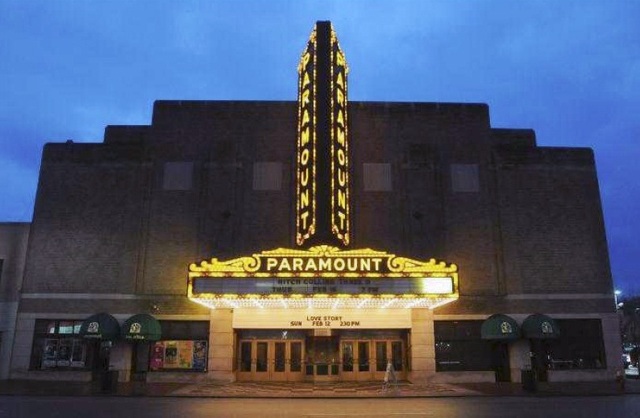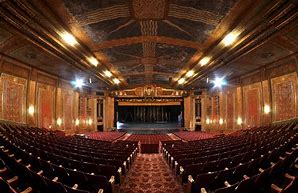 Backstory and Context
As you walk into the theatre, the first elements you see are the two large coopers and the glass chandeliers. As you move into the lobby, the gilded doors appear and you can see the Art Deco period everywhere. Back in the 1930's, the exterior of the ticket booth had been covered with metal panels to its appearance. The doors were approximately 9'6 high and 1 3/4 thick. All of these examples were the important factors for people noticing as they are walking in.
In previous times, many new artists have performed in this theatre. In 2018, Bret Michaels and special guest Split Nixon have performed written songs that people have already listened to. These were good ways to show everyone to make long last memories. Also, many musicals have been performed to the public to give them a laugh. They also try to find a way to show an overall meaning of the play.
After the Great Depression, the plans for building this theatre changed. It was picked up by an Ashland Based Company which finally finished the building. Because of the Great Depression, the building was downscaled by one third. If this didn't occur, the paramount would have been bigger than it already is.
Many people have heard over the years that the Paramount Arts Center has been haunted. While it was being renovated, a working accident and a mans ghost was haunting the Paramount. In the 1940's, a few construction workers were fixing a problem in the theatre. This was a conflict for the community because after it happened, many people were considering not attending to the theatre.
Sources
http://www.paramountartscenter.com/
http://cinematreasures.org/theaters/1105