Broward Preforming Arts Center
Introduction
Designed by award-winning architect Benjamin C. Thompson, the Broward Center is considered the cultural heart of Broward County. Hosting operas, ballets, concerts, plays, lectures and numerous community events in its four theaters. The Broward Center is in partnership in the arts with several renowned organizations including the Symphony of the Americas, Florida Grand Opera, Miami City Ballet, Concert Association of Florida, Gold Coast Jazz.
Images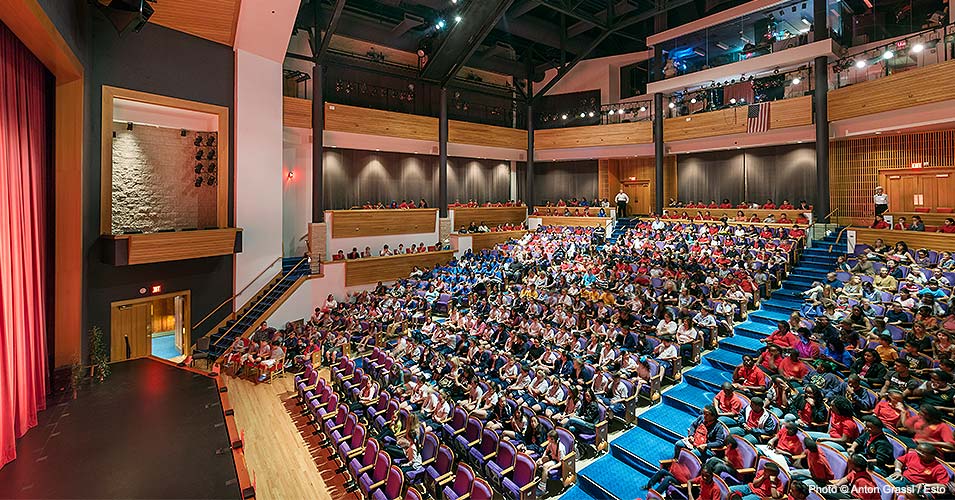 Backstory and Context
The Broward Center for the Performing Arts is a large multi-venue performing arts theater and entertainment complex that is close to the Arts and Science District parking garage, Museum of Discovery and Science, IMAX 3D Movie theater which is all located in the heart of downtown Fort Lauderdale, Florida.
In efforts to address the changing needs of South Florida's diverse cultural community, many citizens, civic leaders and government officials worked together in the 1980's to establish funding for the the necessity to build the world class theater complex now known as Broward Preforming Arts Center. The Florida Legislature on 1984 established PACE (Preforming Arts Center Authority) to oversee construction and policy making for this great site.
Sources
Accessed February 28th 2020. https://fortlauderdale.broadway.com/theatre/broward-center/.
This theater is offering many plays, musicals, and events from Hamilton to Beauty and the Beast The wide variety of theater and art is abundant as it offers great history that goes along with each story. The implementation of this establishment came from a great cause of need in the change of the cultural community. The author/writer of this article and website really explain how many events are taken place here, hand the diverse educational programs it may offer.
, Art Serve. Broward Center for the Peforming Arts, Accessed February 28th 2020. https://www.artscalendar.com/venue/broward-center-for-the-performing-arts/.
The Art serve beings to talk about and explain the performance locations linked to the Broward Center, being the Amaturo Center, Au-Rene Theater, Parker Playhouse and Miniaci Performing Arts Center. They also discuss the variety of plays and shows pretty much available for everyone "Try theater from Tragedy to farce, dance, from ballet to modern music,from classical to opera to pop."