B.W. Edwards Weapons Museum
Introduction
A founding member of the Pioneer Washington Restoration, B.W. Edwards was an avid weapons collector who would donate his massive collection to the Foundation. Comprised of a wide range of muzzleloaders, rifles, handguns, revolvers, and knives, Edward's collection of over 7,000 different weapons makes up most of the museum's collection. This building is available on guided tours.
Images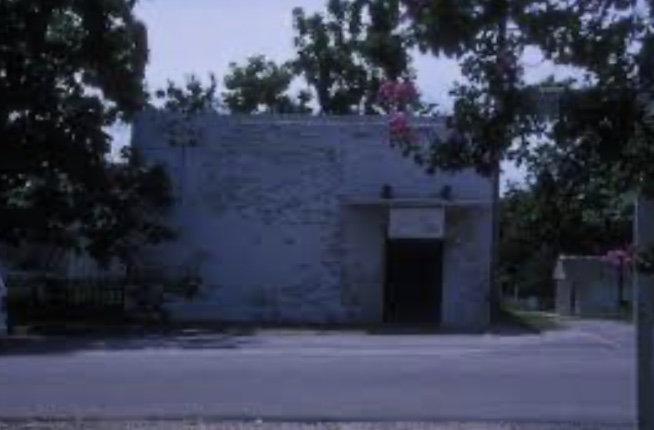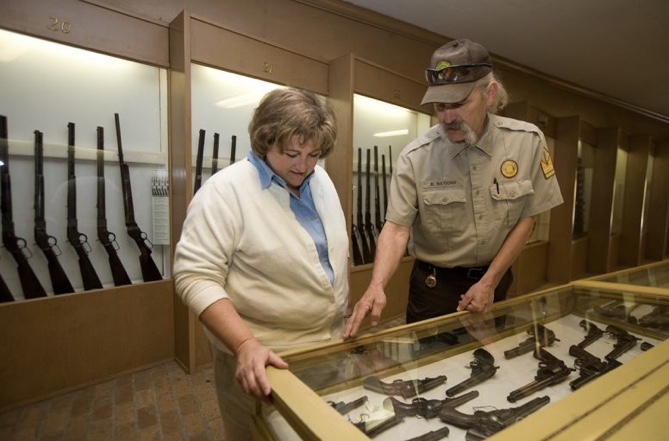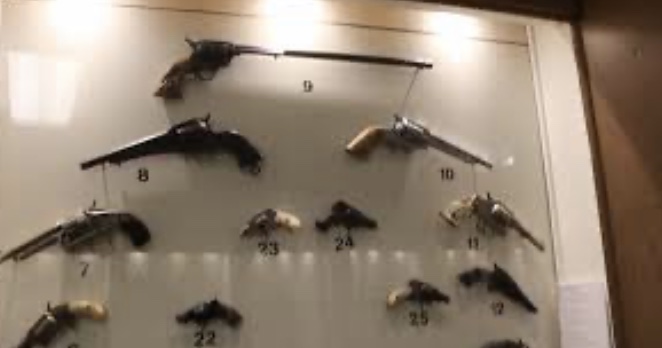 Backstory and Context
Basil Waldo Edwards was born July 31, 1904, in Monticello, Arkansas. Before joining the effort to restore Washington as a historic village, Edwards made his living as a building contractor and timber operator. Ironically, his firm built the modern Hempstead County Courthouse that has housed the county seat since it moved from Washington. His company would also build many of the early reconstructions in Washington, including the Morrison Tavern and Blacksmith Shop. Besides the foundation and his construction businesses, Edwards was chairman of the Hope Power and Light commission, cofounder of Oakcrest Funeral Home, and served in the Navy during War World II. Edwards wasn't the type of collector that limited himself to a particular type or brand: he collected what he liked, and he admitted that "the bug bit me." He would donate his large collection to the Foundation, which in turn donated it to the state park upon its establishment in the 1970s.
The building was previously the bank, which had a corner entrance on the intersection. On the morning of, a large explosion rocked the town, and it was discovered someone had stolen from the blown-open safe. The building was converted into a museum by the Foundation, with all windows bricked over and a large secure door in front.
Along with the Blacksmith Shop, the B.W. Edwards Museum is one of the most popular sites for Historic Washington State Park and is one of a few that are scheduled for touring daily.