Grave #2086: Ira Whitaker
Introduction
Ira Whitaker, Private, Co. G, 13th New Hampshire. Mustered in September 19, 1862 at 16 years of age. Died January 15, 1863 of Measles at Falmouth, VA and was originally buried at Phillips Farm. He was the regiment's first death and his comrades buried him with a sealed bottle containing information about his identity.
Images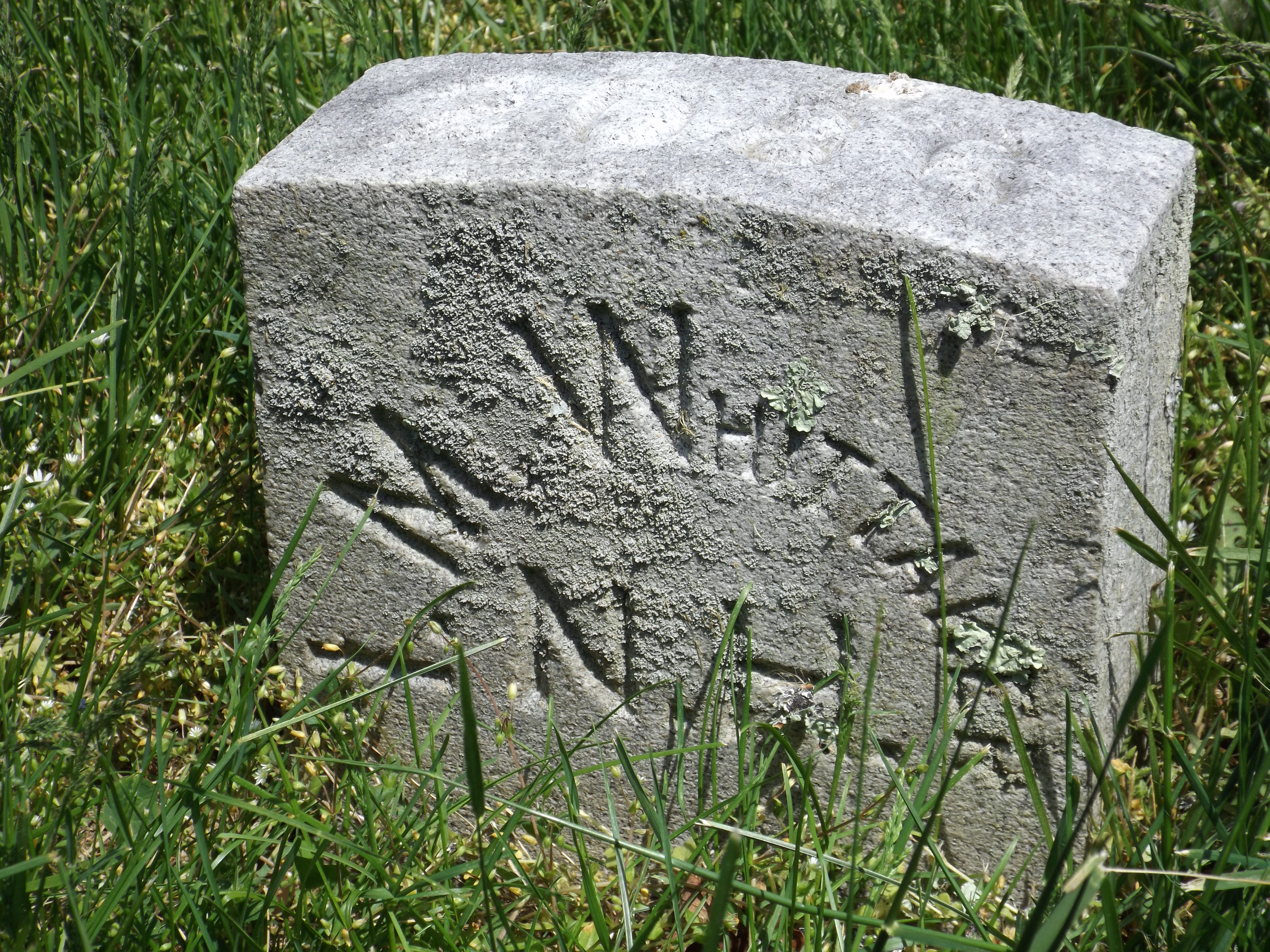 Whitaker's death is covered in the regimental history, "Thirteenth Regiment of New Hampshire Volunteer Infantry in the War of the Rebellion, 1861-1865."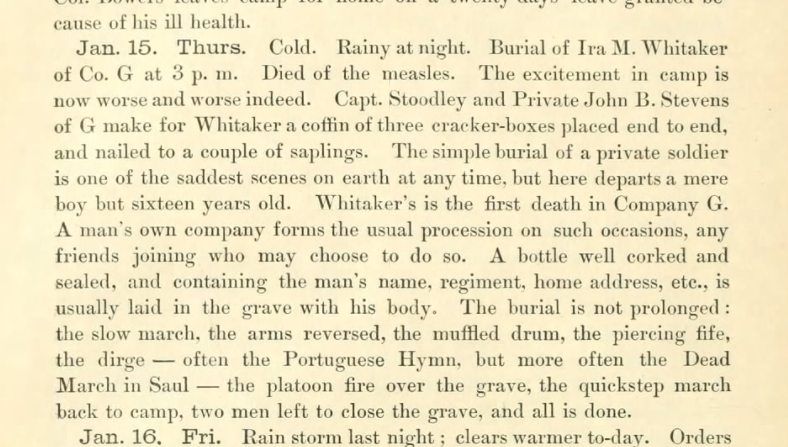 It appears that Whitaker's father filed for a pension that was either denied or not completed.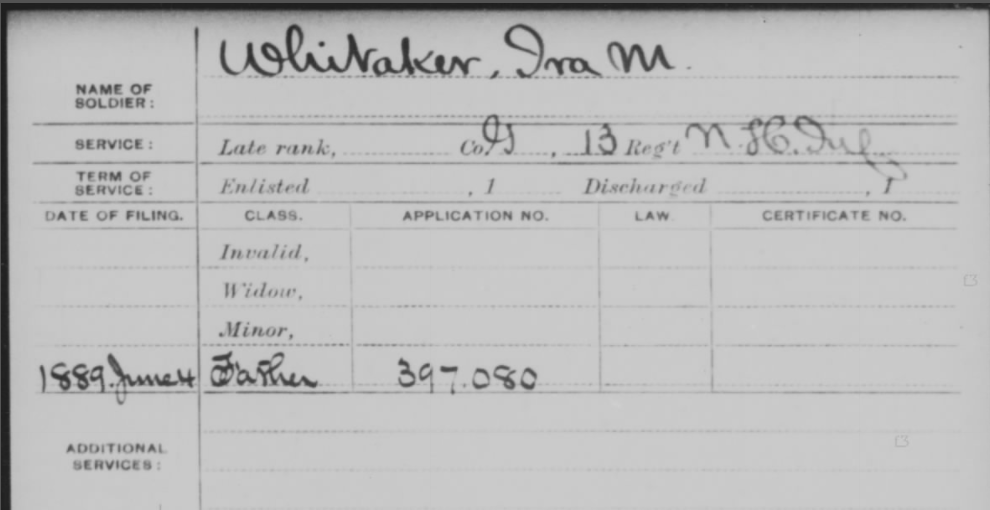 Backstory and Context
The 13th New Hampshire experienced their first regimental death in the passing of sixteen year old Ira Whitaker. He died in Falmouth on January 15, 1863 from the measles. His death and burial was described in the unit's regimental history:
Jan. 15. Thurs. Rainy at night. Burial of Ira M. Whitaker of Co. G at 3 p.m. Died of the measles. The excitement in camp is now worse and worse indeed. Capt. Stoodley and Private John B. Stevens of G make for Whitaker a coffin of three cracker-boxes placed end to end, and nailed to a couple of saplings. The simple burial of a private soldier is one of the saddest scenes on earth at any time, but here departs a mere boy but sixteen years old. Whitaker's is the first death in Company G. A man's own company forms the usual procession on such occasions, any friends joining who may choose to do so. A bottle well corked and sealed, and containing the man's man, regiment, home address, etc., is usually laid in the grave with his body. The burial is not prolonged: the slow march, the arms reversed, the muffled drum, the piercing fife, the dirge—often the Portuguese Hymn, but more often the Dead March in Saul—the platoon fire over the grave, the quickstep march back to camp, two men left to close the grave, and all is done.
Whitaker benefited from his comrades freshness as soldiers; he not only received a coffin and funeral procession, but a sealed bottle containing his information was buried with him. It was most likely this identification that prevented him from an unknown grave when he was reinterred in the National Cemetery. As the war dragged on, these scenes would become more and more rare as the burial of the dead became hasty and anonymous out of necessity.
Sources
Pfanz, Donald C. "Where Valor Proudly Sleeps: A History of Fredericksburg National Cemetery, 1866-1933." National Park Service, 2007. (Available at Fredericksburg & Spotsylvania NMP)
Cemetery Roster & Book File, Fredericksburg & Spotsylvania NMP
Image Sources
Thirteenth Regiment of New Hampshire Volunteer Infantry in the War of the Rebellion, 1861-1865. Accessed through Fold3, March 8, 2021.

Organization Index to Pension Files of Veterans Who Served Between 1861 and 1900, compiled 1949 - 1949, documenting the period 1861 - 1942. NARA Group 15, Catalog Id: 2588825. Accessed through Fold3 March 8, 2021.

Additional Information