Grave #1177: Samuel B. Wilson
Introduction
Samuel B. Wilson, private, Co. B, 100th Pennsylvania Infantry. He was considered under age for enlistment, but his parents allowed it and he mustered in February 22, 1864 to serve three years. He and his best friend joined the army together near Pittsburgh, PA. Killed in action at Spotsylvania on May 12, 1864.
Images
Grave #1177: Samuel B. Wilson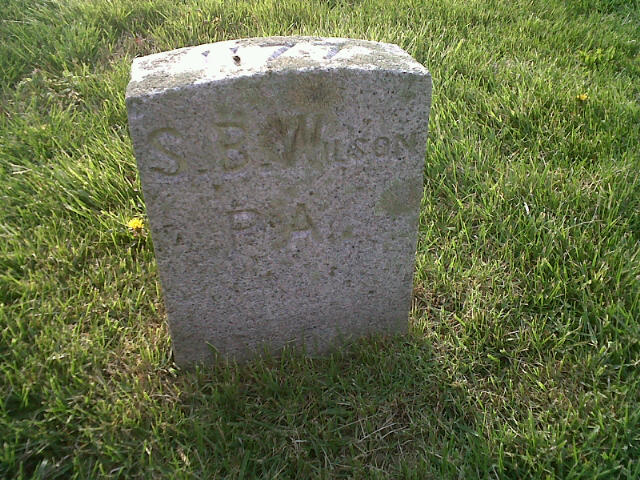 Backstory and Context
Samuel B. Wilson was very young when he mustered into the 100PA in 1864, in fact he was considered "under age" for enlistment. He joined with his best friend Dave Hutchinson, and both of their parents decided not to interfere in their decision despite their youth. The two boys were so close that neighbors said "If Davy gets his feet wet, Sam's sure to take a cold." The Battle of Spotsylvania , less than three months after their enlistment would prove disastrous for both families. Sam was killed in action on May 12, 1864 and Davy was captured, later dying of starvation in November.
Sources
Pfanz, Donald C. "Where Valor Proudly Sleeps: A History of Fredericksburg National Cemetery, 1866-1933." National Park Service, 2007. (Available at Fredericksburg & Spotsylvania NMP)
Cemetery Roster & Book File, Fredericksburg & Spotsylvania NMP
Image Sources
Photograph by Kathleen Thompson

Additional Information