Grave #3077: Paul Kuhl
Introduction
Paul Kuhl, First Sergeant, Co. A, 15th New Jersey. Enlisted August 5, 1862 and mustered in as corporal on August 25, 1862. He was promoted to 1st sergeant April 22, 1863. Kuhl was killed in action at the Bloody Angle on May 12, 1864 during the Battle of Spotsylvania. Comrades who found him after the fighting stated that "Paul's body was nearly riddled" with bullets.
Images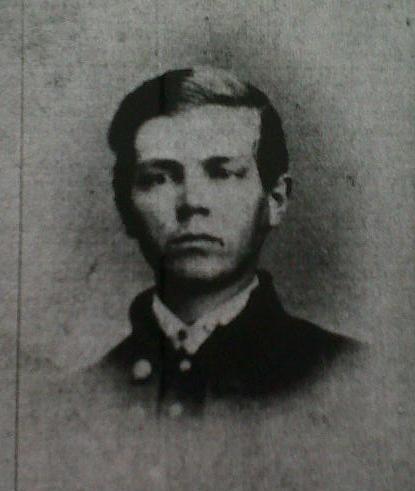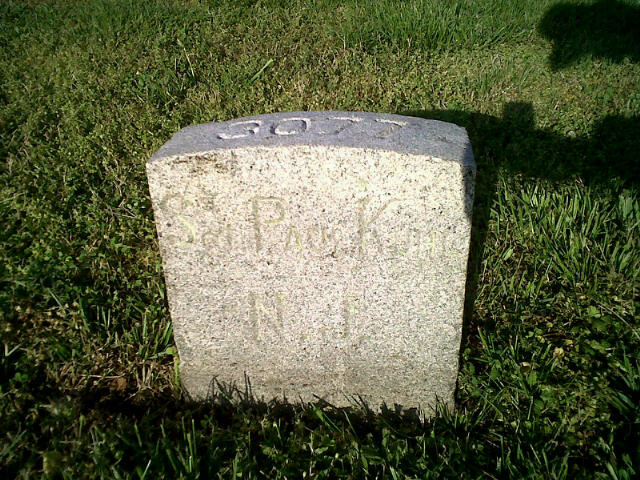 Backstory and Context
Paul Kuhl was a casualty of the fighting at the Bloody Angle at Spotsylvania on May 12, 1864. He was shot through the leg and improvised a tourniquet out of his ramrod and handkerchief. The fighting was so severe, however, that he was shot repeatedly and would die on the field. When his friends went to retrieve the body they found he was so riddled with bullets that he was a "veritable sieve." He was buried beside Lieutenant George Justice (Grave #3351) on the field and was lucky enough to be identified as many of his comrades were buried in mass graves.
Sources
Pfanz, Donald C. "Where Valor Proudly Sleeps: A History of Fredericksburg National Cemetery, 1866-1933." National Park Service, 2007. (Available at Fredericksburg & Spotsylvania NMP)
Cemetery Roster & Book File, Fredericksburg & Spotsylvania NMP
Image Sources
Cemetery Roster & Book File, Fredericksburg & Spotsylvania NMP

Photo by Kathleen Thompson

Additional Information