Grave #3247: Hiram Lare
Introduction
Hiram Lare, private, Co. E, 95th Pennsylvania. Enlisted and mustered in on September 21, 1861 at age 21 in Philadelphia. Discharged in December 1863 and reenlisted as Veteran Volunteer the same month. Killed in action at Spotsylvania on May 12, 1864. A close friend ensured that Lare's body was buried on the battlefield, which likely helped ensure his grave was identified in the National Cemetery.
Images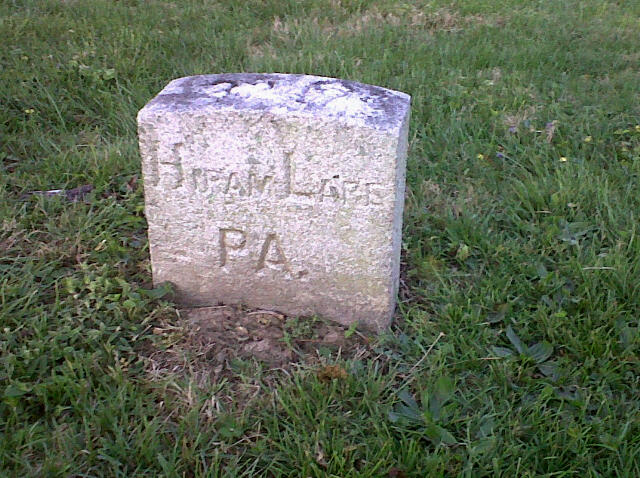 Plaque on the Pennsylvania Memorial at Gettysburg listing all of the Pennsylvania soldiers present at the battle. Hiram Lare and John Cooke are both listed under Company E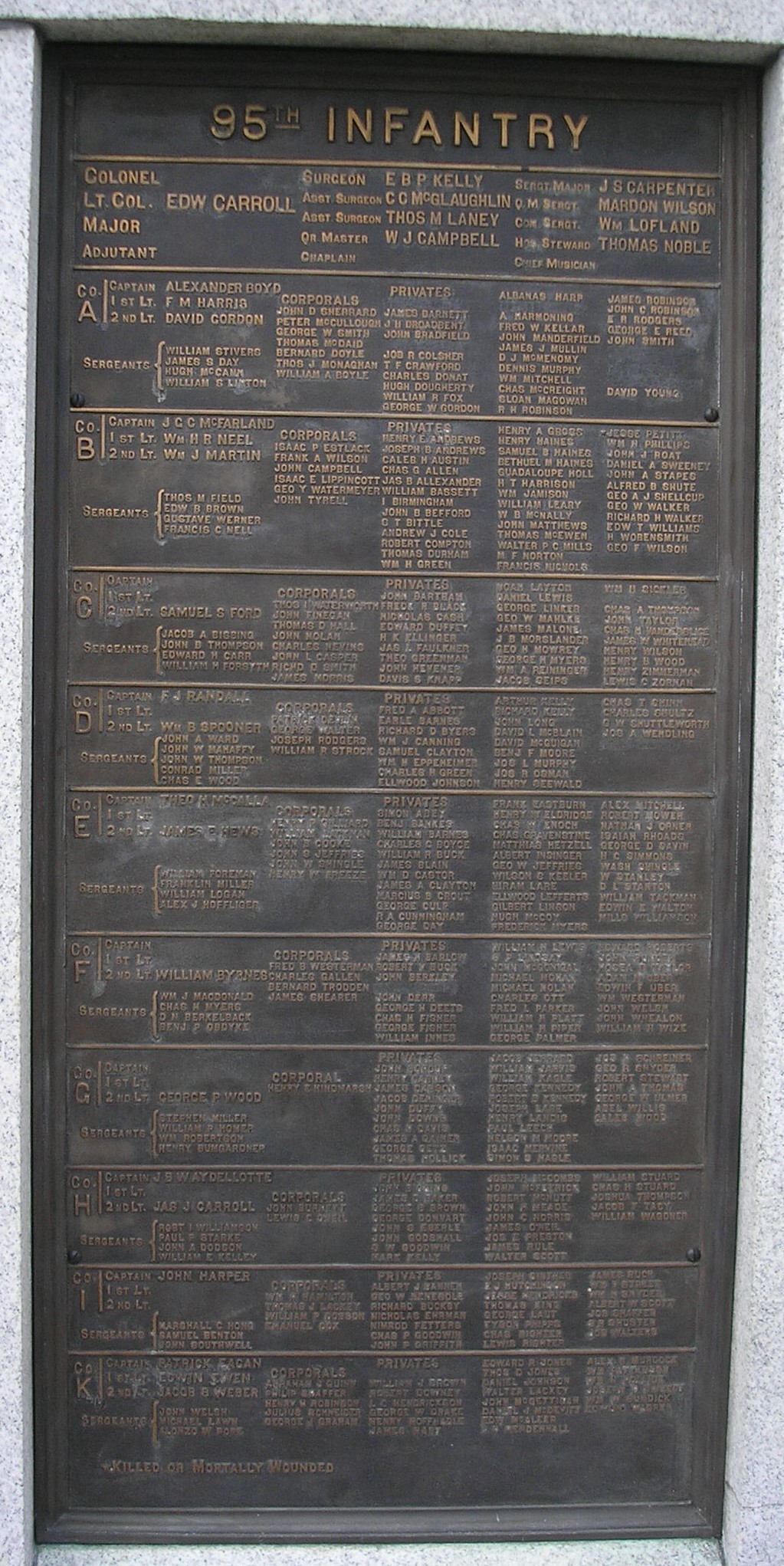 John Cook when he was in Co. D, before transferring to Co. E of the 95th PA (1861-1862)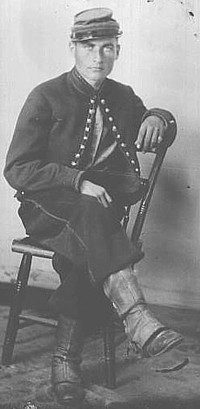 Backstory and Context
On Memorial Day 1931, a single rose was laid on the grave of Hiram Lare in honor of this bond. John B. Cooke, a 90 year old veteran in 1931, had been a messmate of Lare's. John was smaller, younger, and weaker than Hiram, so Hiram looked out for him like an older brother would. During the May 12th fight at Spotsylvania Hiram was killed and John wounded in the leg. John sat by the body of his friend begging for some of the boys to bury it. They did the best they could and John never heard another word about what happened to Hiram. For 67 years John wondered what happened to the body, then Major Arthur E. Wilborn, secretary of the US Memorial Park Commission, heard the story and contacted Cooke with information about his friend's grave. The 90 year old Cooke could not travel to Fredericksburg, but he expressed his gratitude for the information and said "I wish it was possible for me to lay a rose on his grave on May 30 as a token of love and gratitude for him that has never died." Of Hiram he said: "I was several years younger than Hiram Lare and was a frail boy as compared to his muscular frame. He was the best friend I ever had. Many times he gave me his last cracker and the last drop from his canteen. On our forty mile march one day to get into the battle of Gettysburg, he insisted on taking my gun and knapsack and it was this, in spite of my breeding, bare feet, which enabled me to enter into the battle." The rose was laid on Lare's grave by Mrs. Amy G. Olney, daughter of a Union captain, as part of Memorial Day celebrations.
Sources
Pfanz, Donald C. "Where Valor Proudly Sleeps: A History of Fredericksburg National Cemetery, 1866-1933." National Park Service, 2007. (Available at Fredericksburg & Spotsylvania NMP)
Cemetery Roster & Book File, Fredericksburg & Spotsylvania NMP
Image Sources
Photograph by Kathleen Thompson

Norman Gasbarro. "95th Pennsylvania Infantry--Pennsylvania Memorial at Gettysburg." Civil War Blog: A Project of PA Historian. April 27, 2011. Accessed May 17, 2021. https://civilwar.gratzpa.org/2011/04/95th-pennsylvania-infantry-pennsylvania-memorial-at-gettysburg/.

"Uniform Jacket of Sergeant John B. Cook." 53rd Pennsylvania Volunteer Co. Accessed May 17, 2021. http://www.53rdpvi.org/95th-pennsylvania-volunteer-infantry/uniform-jacket-of-sergeant-john-b-cook/

Additional Information