Grave #1634: Jophanus Lowell
Introduction
Jophanus J. Lowell, Private, Co. G, 17 Maine. Age 18, from Farmington, ME, described at enlistment as 5'8" with blue eyes, dark complexion, and brown hair. Mustered in August 18, 1862, died February 11, 1863 of Typhoid Fever at regimental hospital near Falmouth. Originally buried at Mackey's Farm, Stafford, VA.
Images
Grave #1634: Jophanus J. Lowell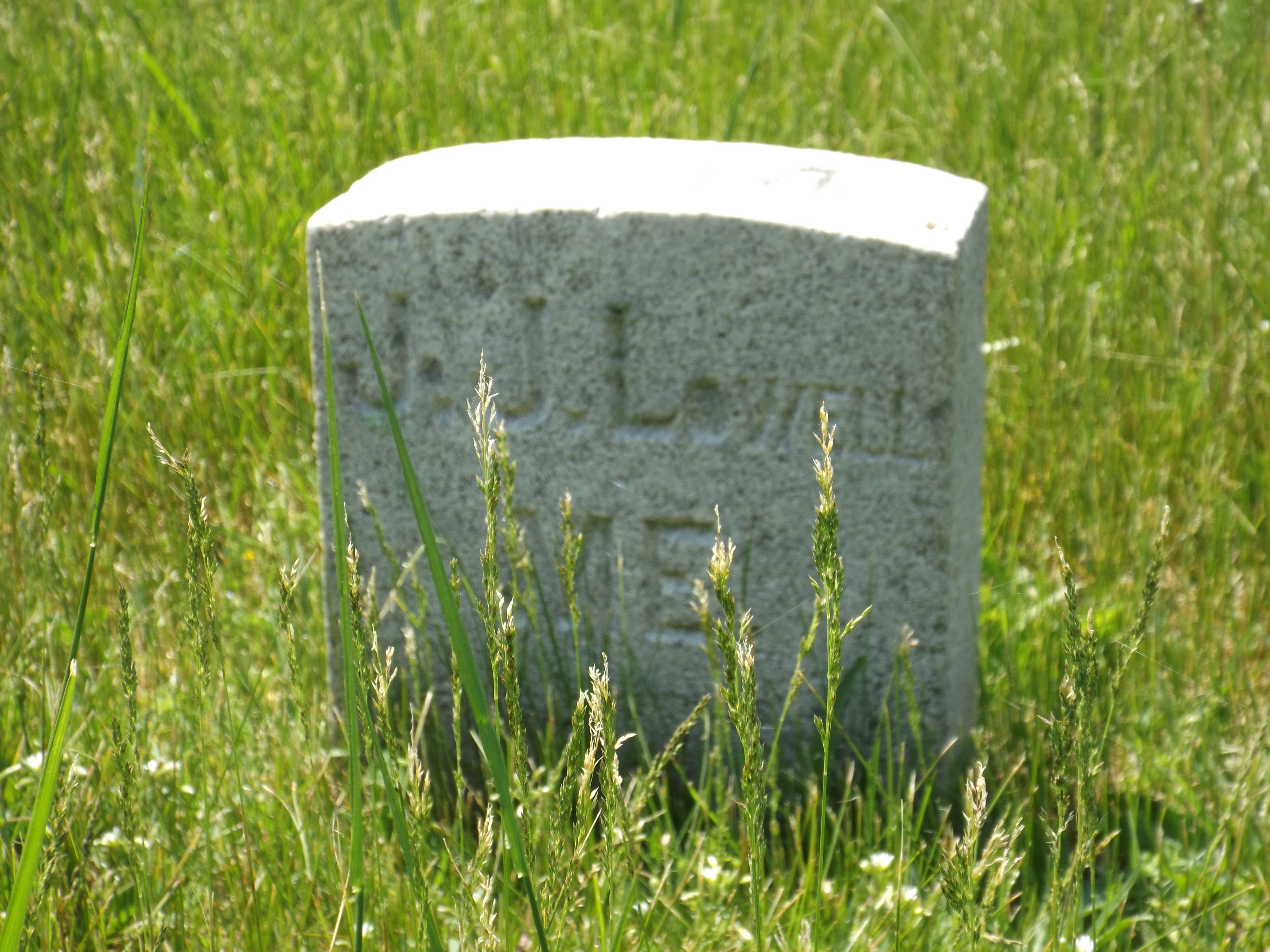 Backstory and Context
After the Battle of Fredericksburg, the Federals and Confederates settled into winter encampment across the Rappahannock River from each other. As the armies managed through the cold months and prepared for the spring campaigning season, disease continued to ravage the camps. One such casualty was Jophanus J. Lowell, a private in the 17th Maine. A farmer before the war Lowell enlisted in August 1862 at the age of 18 years old. He would survive the engagement of Fredericksburg, but just narrowly. While engaged on the southern end of the battlefield, a shell fragment tore through his knapsack scattering his personal belongings but leaving him unscathed. He was charged $4.54 for the destroyed articles. His near miss during battle would not stop death from finding him two months later. He would contract typhoid fever and die on February 11, 1863 at a regimental hospital near Falmouth, another casualty of camp life. While not the glorious death most soldiers preferred, death from disease was an ever-present reality to the Civil War soldier.
Sources
Pfanz, Donald C. "Where Valor Proudly Sleeps: A History of Fredericksburg National Cemetery, 1866-1933." National Park Service, 2007. (Available at Fredericksburg & Spotsylvania NMP)
Cemetery Roster & Book File, Fredericksburg & Spotsylvania NMP
Image Sources
Photo by Kathleen Thompson

Additional Information