Beallair
Introduction
Beallair, or Beall-Air as it is sometimes written, was the home of Lewis William Washington, the great-grand-nephew of President George Washington. When Lewis William Washington inherited the property in 1827, he incorporated an old stone house into the taller, front portion he had built between 1850 and 1855. As it stands today, Beallair is a two story stuccoed brick structure with a stone foundation and boasting a classical revival architectural style. Aside from its impressive architectural features and state of preservation, Beallair played a part in John Brown's Raid of Harpers Ferry on October 16, 1859 when Lewis William Washington was kidnapped and held hostage by Brown and his men. Beallair was added to the National Register of Historic Places in 1973.
Images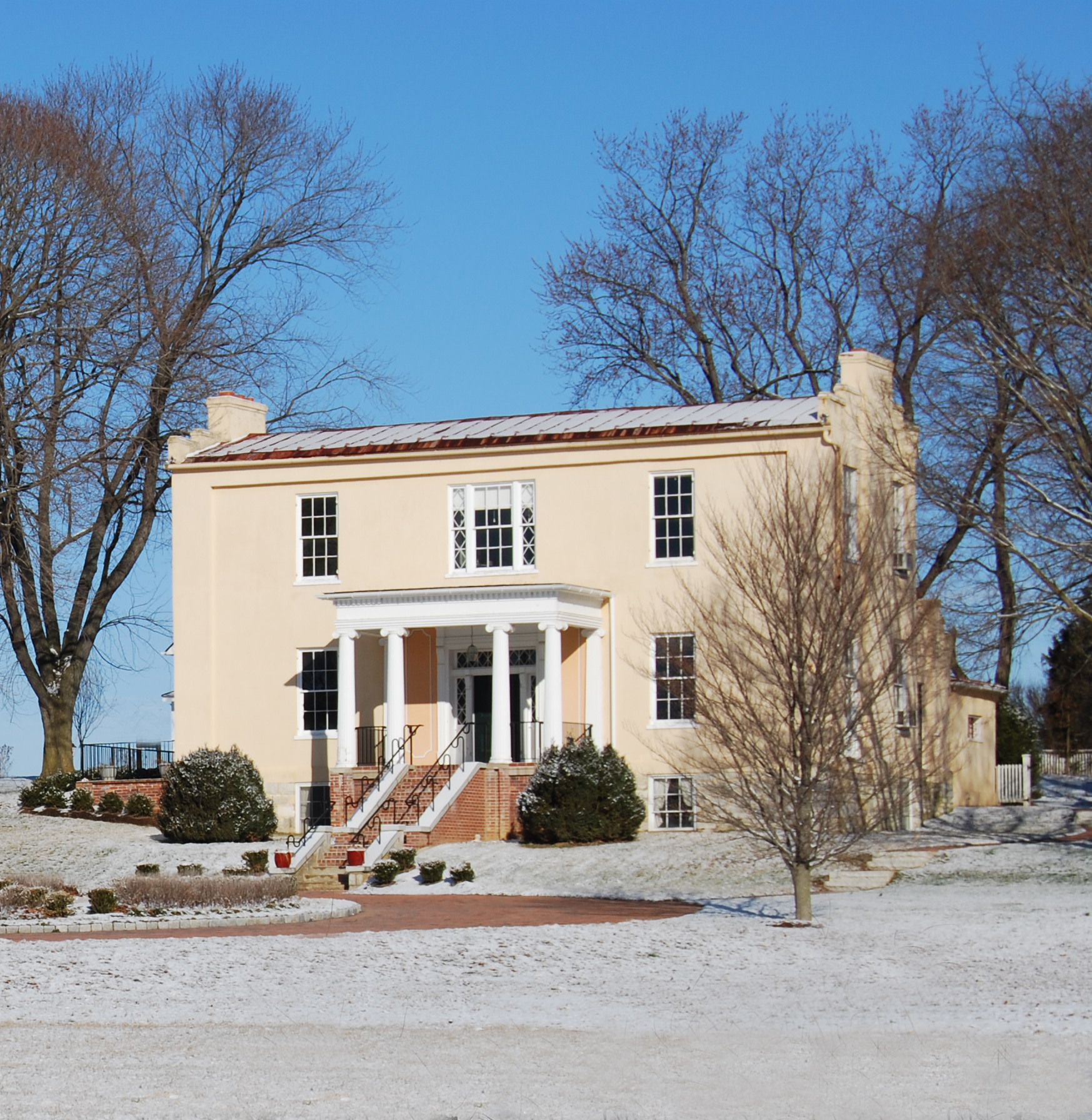 Southwest elevation of Beallair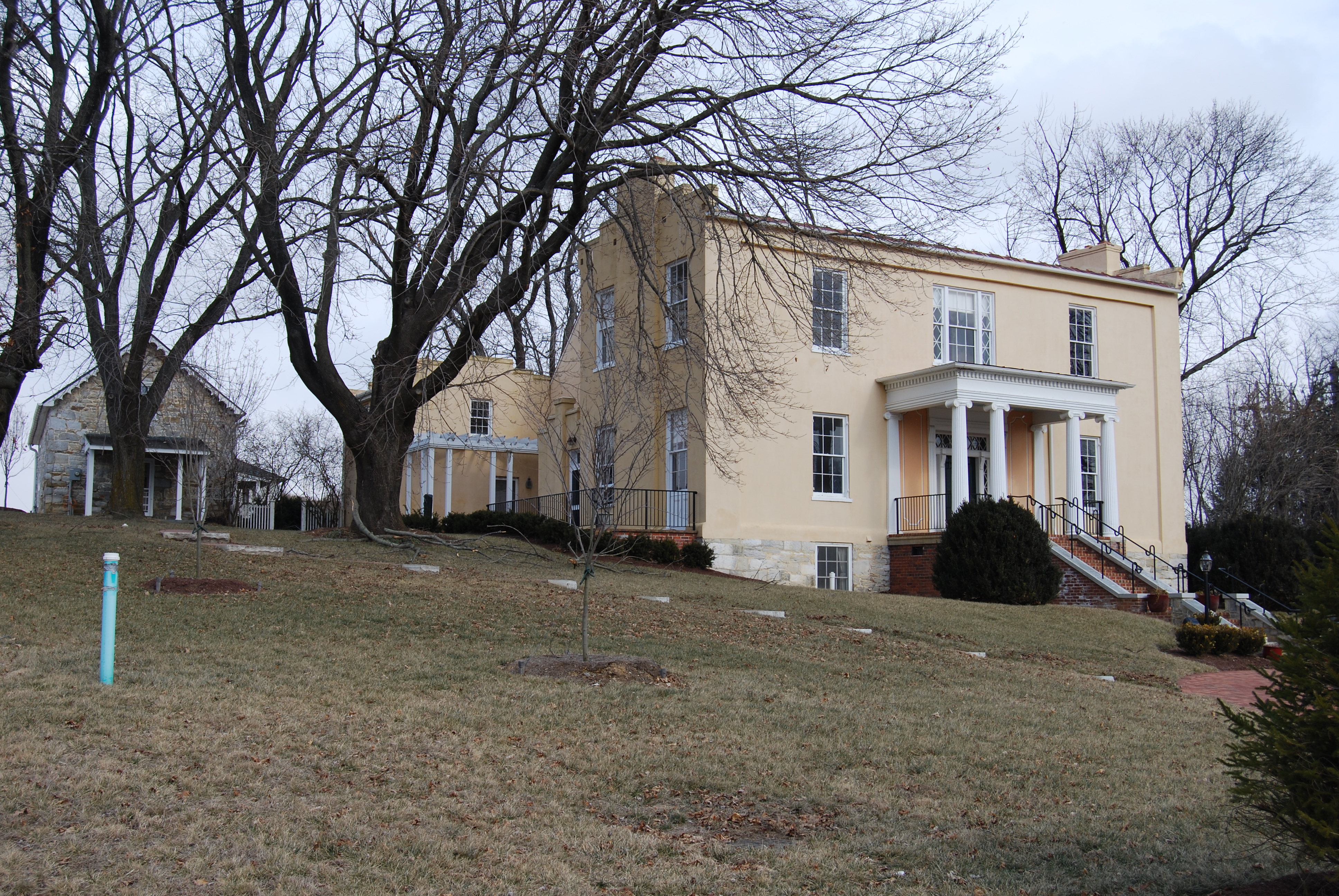 North elevation of Beallair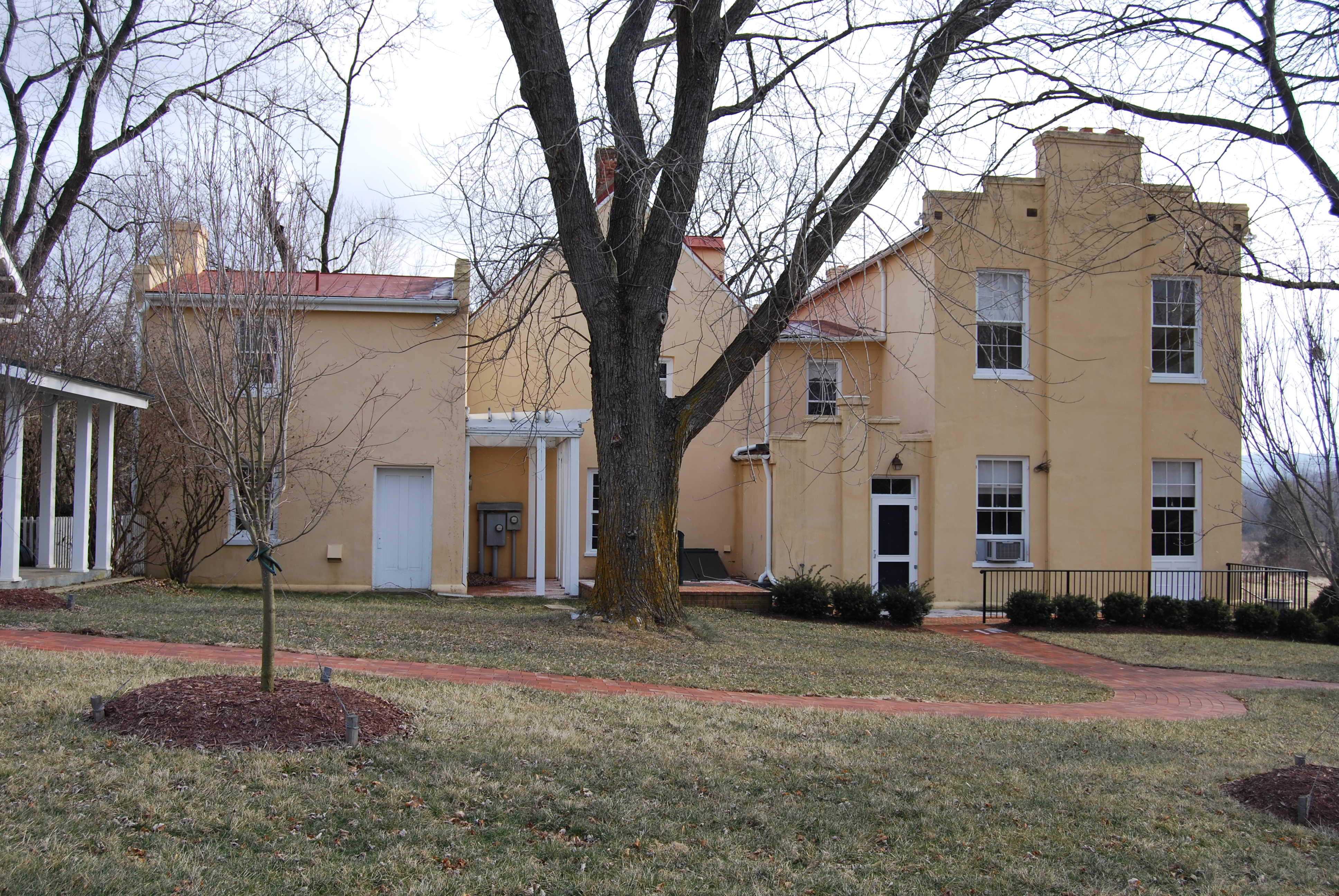 Original Stone House of Beallair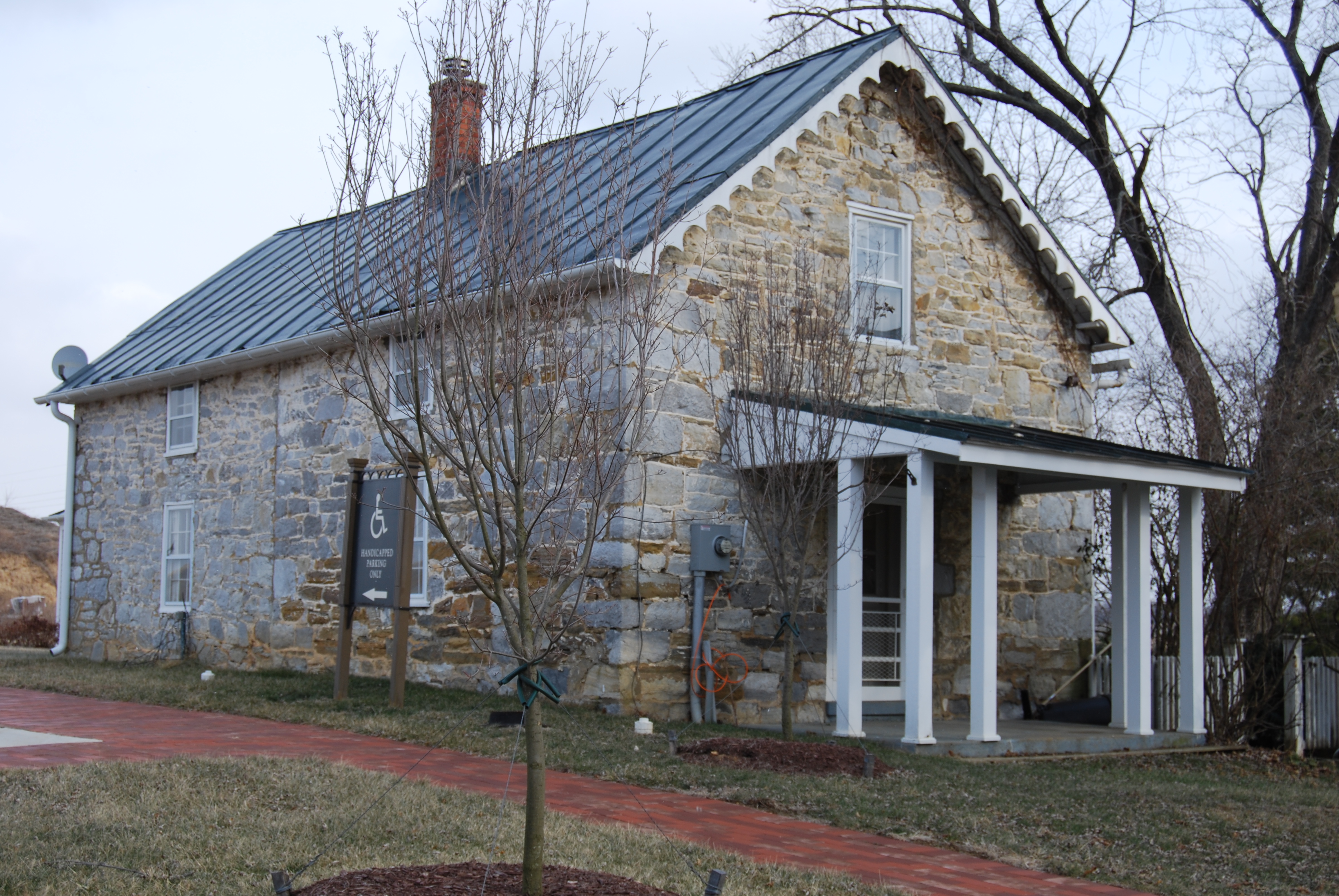 Backstory and Context
Beallair was originally owned by Thomas Beall, who's daughter Elizabeth married George Corbin Washington in 1807. In 1812, the couple had a son, Lewis Washington, who inherited the estate from his grandfather, Thomas, upon his death in 1827. Upon his inheritance, the property was a simple, old stone house with three feet thick walls. Washington carried out renovations and constructed additions to create the structure we see today. The house itself is a south facing, two story, stuccoed brick edifice with a stone foundation. The classical-revival style boasts an Ionic 4-column first floor portico on a brick foundation. The house features stepped gables and a shallow pitched roof. Washington had the front foyer walls and doors painted to look like wood-grained panels using the "faux bois" technique. The Winchester and Potomac Railroad freight logs show he imported many of the building materials, including the marble fireplace mantels.
Along with inheriting the property, Lewis Washington also inherited several relics of particular interest to John Brown, including a sword form Frederick the Great and a pair of pistols from Lafayette. John Cook, who served as John Brown's advance party at Harpers Ferry, befriended Lewis Washington and noted the relics, as well as the slave population on the plantation. During Brown's raid on Harpers Ferry, a detachment from his force led by Cook seized the sword and pistols along with Lewis Washington and three of his slaves. Brown's men arrived at Beallair around midnight and we Washington, to which he reportedly said "you can he my saves if you will let me remain." The hostages were taken to Harpers Ferry by way of Allstadt House and Ordinary, where more hostages were taken. All survived their captivity, and Washington identified Brown to the Marine rescue party and served as witness for the prosecution at his trial.
Sources
Meyer, Eugene. Five for Freedom: The African American Soldiers in John Brown's Army. Chicago Review Press, 2018.
National Register of Historic Places. National Register of Historic Places Nomination: Beall-Air. National park Service. 1973.
Millard, Bushong. Historic Jefferson County. Car Publishing Co., 1972.
Image Sources
Jefferson County Historic Landmarks Commission

Jefferson County Historic Landmarks Commission

Jefferson County Historic Landmarks Commission

Jefferson County Historic Landmarks Commission

Additional Information