Cray House
Introduction
One of the most unique structures on the Eastern Shore, this National Register site is located on a tract of land once called Steven's Adventure, granted to Francis Stevens in 1694. Built c. 1809, the Cray House is a rare example of post-and-plank construction, where hand-sawn logs are mortised and tenoned into vertical corner posts, forming the sides of the building.
Images
Front elevation of the Cray House from Cockey Lane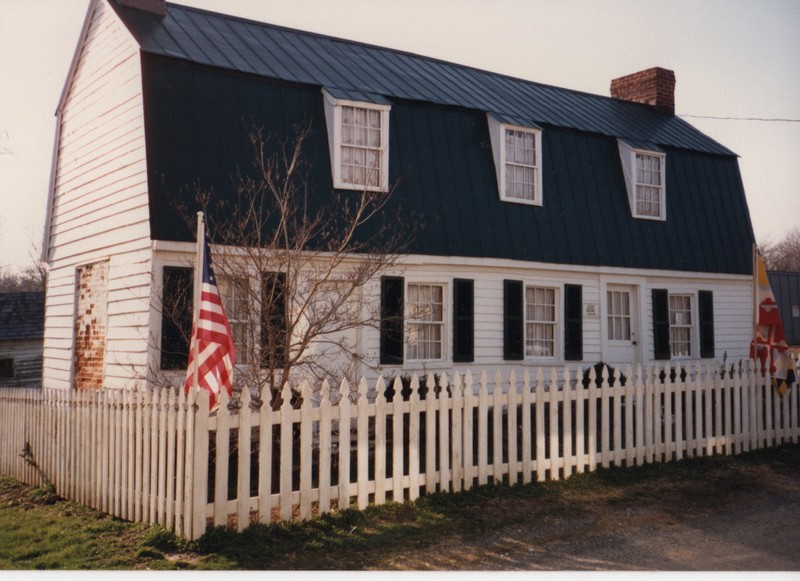 Rear elevation of the Cray House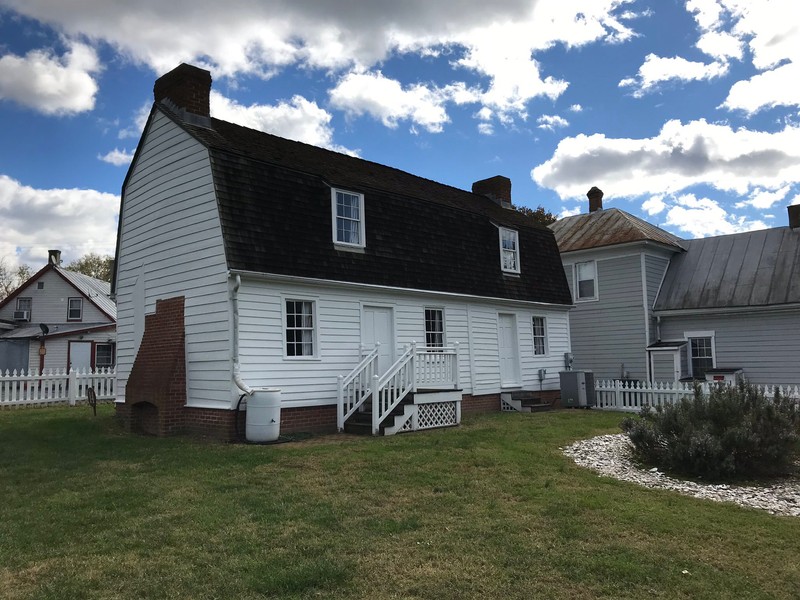 Cray House East Elevation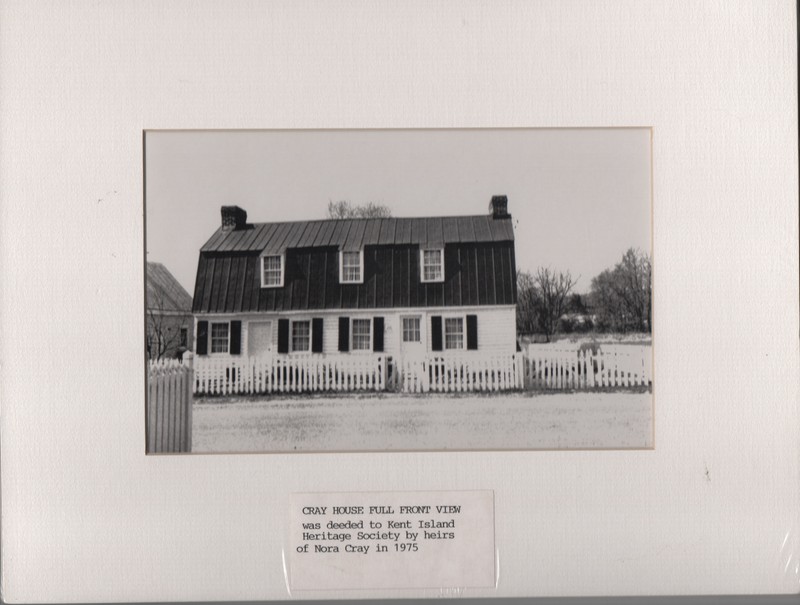 Nancy Cook discusses some of the commonly found items used by early Kent Island inhabitants.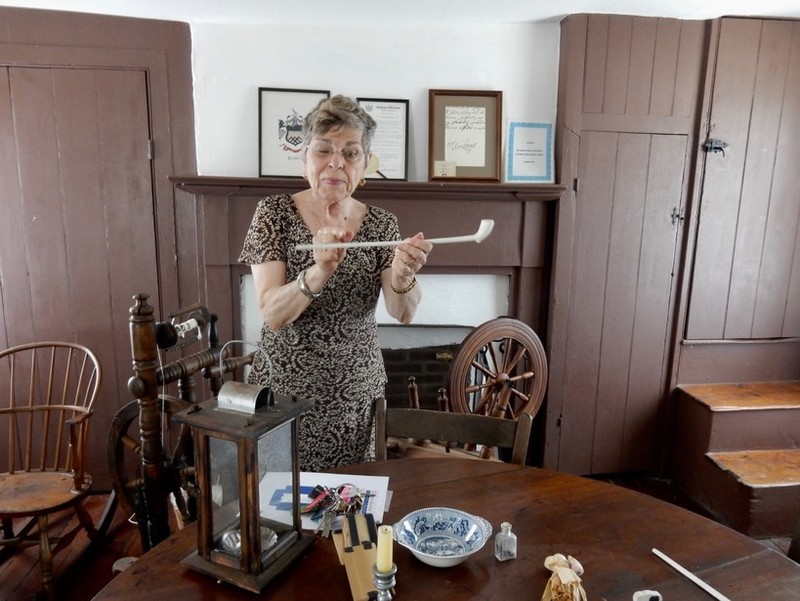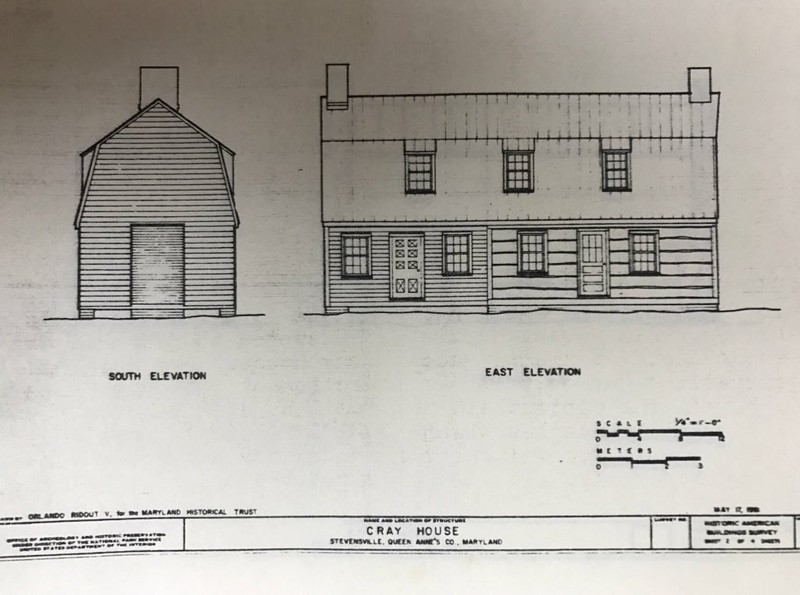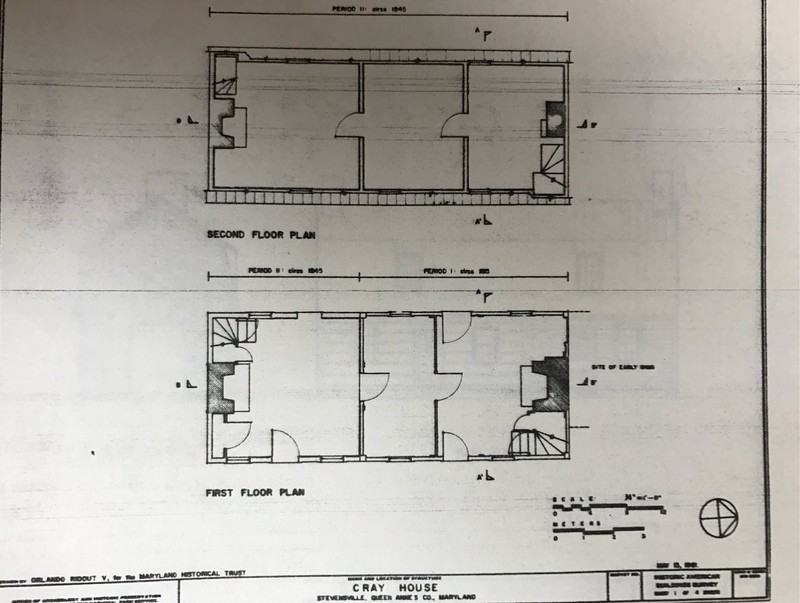 Backstory and Context
The Cray House is one of a handful of post-and-plank buildings to survive in Maryland and is also important as a rare survival of the small, two-room plan houses that were a dominant part of the pre-industrial landscape. In this case, the hall-parlor plan had only one heated room on each floor, yet despite the modest size, the house was finished with a full complement of interior trim, including beaded board partition, beaded baseboards, a two-piece chair rail, refined trim and first-floor mantel.
The house was sold at public auction in 1914 and was lived in by Nora Cray, a widow, along with her three children. In 1975 her heirs donated the house and lot to the Kent Island Heritage Society, who have restored and furnished it. The meat house in the rear, although moved to this site, is a rare example of what was once a common feature of houses in the region.
The Kent Island Garden Club maintains a herb garden behind the house.
Sources
Lowe, Robert C. Cray House, Cray House. January 1st 2017. Accessed February 23rd 2020. https://www.kentislandheritagesociety.org/cray-house/.
Image Sources
The Kent island Heritage Society, Inc.

The Kent island Heritage Society, Inc.

The Kent island Heritage Society, Inc.

Orlando Ridout for the Maryland Historic Trust

Orlando Ridout for the Maryland Historic Trust

Additional Information