History of Mercer County
Introduction
Mercer County, west virginia was originally sanctioned in 1837, the county is a highly diverse region of West Virginia due to its contribution in the coal field, the civil war battle The battle of Pigeon Roost as well as its influence on the Norfolk Western Railroad. Most of the people residing the county were farmers, growing corn, oats, and wheat, and in their isolation they created a self-sustaining local economy including a saltworks, tannery, gristmill, and foundry.
Images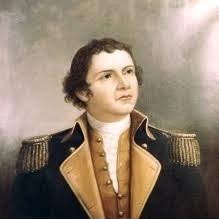 Mercer County Court house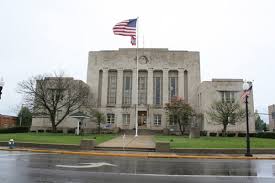 Backstory and Context
Mercer County was created out of Giles and Tazewell Counties. Mercer County was named after General Hugh Mercer. In 1837 Princeton was established and was named after Princeton, New Jersey where General Hugh Mercer was killed in the Revolutionary War. In 1839: The original Mercer County Courthouse was built, forming the county seat. The building was built so poorly that it was torn down and rebuilt the following year.
In 1840: The McNutt House was built. The foundation consists of 15-inch hickory sill logs. This house still stands and currently houses the Princeton Mercer County Chamber of Commerce. This home marks the first site on the West Virginia Civil War Trail. This building is the only Civil War Era structure that still stands in Princeton.
Mercer County is among the most diverse and complex of West Virginia's 55 counties. Its 420.8 square miles range from the rolling farmland of the New River Valley on the east, to the craggy promontory of Pinnacle Rock State Park to the west, and the coalfields beyond.
White settlers migrated into the region before 1800, and established settlements at Beaver Pond, Lake Shawnee, Oakvale, and Flat Top. There was no resident native population at the time of white settlement, but the region participated in the bloody conflict with Indian raiders that characterized the late 18th century. Additional settlers, including Primitive Baptist dissenters at Camp Creek, brought the population to 2,000 by 1837
Sources
https://visitmercercounty.com/our-historic-towns/princeton/
https://www.wvencyclopedia.org/articles/1764
Image Sources
data:image/jpeg;base64,/9j/4AAQSkZJRgABAQAAAQABAAD/2wCEAAkGBxMTEhUTExMWFhUXFx4YGBgVFxodGhgYHhoaHR0dGh0dHSggGholHR0YITEhJSkrLi4uGB8zODMsNygtLisBCgoKDg0OGxAQGzYlICUuLS0tLS0tLS0tLS0tLS0tLS0tLS0tLS0tLS0tLS0tLS0tLS0tLS0tLS0tLS0tLS0tLf/AABEIAL4BCgMBIgACEQEDEQH/xAAcAAACAwEBAQEAAAAAAAAAAAAFBgMEBwIBAAj/xABAEAABAgQEBAMGBAUEAQQDAAABAhEAAwQhBRIxQQZRYXETIoEykaGxwfBCUtHhBxRikvEVI1NygjRjsuIWJDP/xAAZAQADAQEBAAAAAAAAAAAAAAABAgMEAAX/xAAsEQACAgICAgIBAwMFAQAAAAAAAQIRAyESMQRBIlETMmFxQqHwI2KRsdEU/9oADAMBAAIRAxEAPwBFmO7QPq37d4NJS8dqkAhj7o8+M6Z6ssbaFuZVZQw5NFeXO33gpX4VZ029IHSqYg3jTGUWtGScZp7PClRUNyfrFxSWtyEcSfbT039I6nqcnv74ayckRtElOm8QJ+EWKcl/SCKT6A9jFdKrK9PnEs4sk32MUpK7F/toICXKY+KjHsWKaiWv2UvfsPU6CCA4lz9MzERalCWr2VZT3iwnD6ZF509S1f8AHTgfGasZU+iVRUrqtBdMqSiUjr51+sxd/wC0JHSDRxcUmYBdlj4+8fURUmSCtRNn0y6Fv1imiaoaEjtFhNcTZQCh11gHFiklKl5swIsLENuP3hnwWpzSrc4WkZVCyiP6TcRdw2rVLcAJIJ29f1MFOmChknVOSWpdrCz7wpInFRKiXJLmL2NVwXKCWKVO5fcdPd8IC083aM2d8j1PBSht+wgDF7B8WXTzAtN2Psn2T6fWBsuZHTP96Rl6PUlU47NjoKyTUpRPljzA3HXQg9Rse0fY5jMqXJ86hmJIA321G+8Z7wvVzpC/EyqMo+2QC1txs4Zj/iBmIYiqfNVNV+IlhyD2A9Gh3Ko2vZ50PE5ZuN6/zQzDixMqXlkS2UQxmKDK6syjl9It8OY3h5Hhz6YS8xuo/wC4D1Ups49X7wlR9E1No9N+Bia1/wA2ajiHAtPNTnppmRw6WOaWrtuPQntCBilDOkLKJqWVqL2UOaTuI8wfHJ9MXlTCBqUm6T3H1DGHmkx2RiCPCmIAmM+Q721lnc7traD8ZdaYilm8b9Xyj/dGcmco63jyXPUhaVJLKSQQRsRBbiLAV06nDqlnRW46K5H5wEEI1XZujOGSNx6Y746gVlKioAGcA+hHtD4PGfrU0NXB9flWZKvZmaf9wPqLeggHxBQ+HPyj2VFwTyfSK1y2eby/A5Y3/KKEmVMW5CWHMxP/AKQf+Ue4wRE22nujgr6RtWCCPHn5uWTAKMTSLXiU4iDoYXkzXjpActpE3gicvJl0G5ld2MVjUvqm0DFKOjn9o6OYfisYKxpHPO2XahTB0/rFQTCodXiNUwix/aI0e1FIqiM5Wy3KVdjF1CGD84pSJSlKZIJ6CCgo8oHirCBysVH0GkFJsRtIqVa/Kzbj5xzIoiQ6iEJ5q+g1MTz65IOWWhuqte8CJ1QpSncw2kBhqUuUn2Elauahb0SD84N4Vh8+oUwQpdtNEiAeETwkg5UqJtfY9rdo0/g3GE5cuVlC5taJTm+i2OHsUq/girSSrIAltApz6PCzUSMpIIuLEdeo2jZ5/E0qbN8FK8yhrlBZ+T6E6xmfEq/FmrmGSZTWL78jpq1oSE3ZTJjVWhdF49yH72jl4lSnrFjMcB+d4kRVKSb37xynWPVywzxx1Hc6qzNq40iuFkR8I7AcgROapmvA24lmnnPDjwhJkoUaifMQEoNkm5Km/LrbWFankpSLa847WqMjavR6qxSePi2M3FfEoqWlysyJaTzIzd0uzb87wBlnrFdIjtPWFk2y+GEcSpFlC9vpHucQOm1wFh6mOJFc5sHjvxvsZ+VFOrCpj5KiCCCxFwRqO0V0TefyiQGJ0aY5FJDlgnE3igSKhiTZMw/i6L69YHcRYAZTzEB0Pcbp/aF6GbAMfDCTPPlZkqP/AMVdOR27aUTvTMWTHLC/yYuva/8ABYM0gggsQXB5EaGGHGWm08uoSHLORyfyq9yop8SYT4ZK0Dybj8p/SJuD1eJLnyDycf8AkGb3gGKQTjaMvlyjkjHIv8+wbJmvbRTac+3OODm+3ixhWG+IspWSkpALMXZ2cHQXYX5wfVh8gn2DFY+RS+SPNz4YqVRZk6JUdotBrDMAmzinKgsSzksH66n3QdTgplpUTJpioFgnJOVm651zPK/QWiryIksbfSEci7xKnzLFtLluXyhok4B4qhLQjKyM7uPZZyVKU3vJtHwlUdMHStM2br5fMBb/AJGyf25o6MuWwS1oBy8KXM9kEg7nT77PFhGFU8n/ANRMzq1EuX9T/iIq3GJkw2OUck/rr7miiXJAJ7d4onSE7CVRjRbLJSJSeQAf79/eByb+Yl+5vFcG/LnHc5YA68vrHNtnVR5MJvzOsQeHHKVl3MWAdI47s7ph5g5sBpzjROE5spckpC8qnL7W27RnBSXt36QewWenMDlIfXk/SJZVaL4Wk9mgTKFCcxSGJAYJ3btrYQF4iqQuRMRcHKCcySN7G+tou0NYClgsAnfce+KmK4YVkhCgVzPIkKJKrnnoPQRnV3s2SUeL4meypydC/cRZQoHRY9e/WIamkXLmKQsEKSSCOTRGiW50jYeaEDSnb/McKBTYgx5TrKQzn3/bxMK3MGAc9BeFsNFdQs9m+/v0jqkTeLCZaQy5zhOyR7S+35R190donGaslEtKEgXAfKkc1Ektb3tCztrRo8dxhK5FhDNHmYRSNel2fdnDsesXqWiKwFKOVJ05kdth3jJKPH9R63/0wrRDMqANIhUsqieuSJSmS5TqFZWPq+pikmY/SHUSLz8uzmpQQNXEQ07esWSbNHqaJ0g7qDjVtSPpFOVLZGUbl8SzTzzoYtoXA+SsjyrALe+LiEjYxCaN+CbJyY5MeN1j4qiZs5WFcPxdwJUwjTKlStG0CVdOR27aQ4Ms09YU6JUlTA9PM3cMYEzw8WsMrPEmykr9tJASd1J0IPNQB9QOkaMbtHj+Xj4tuPTGDFp4kKE6WlKfEcKdYUoqsy8juAGVrupwNGEKxpJuVB9/InX3xS4jRM8Y5EjRN9SSUjQGwA5tzvAiZLS5ea5fnFezzbof6GuUlLSpZJDKJQlwFABz5djz7x5TYBUTVmdm8MPmAWSddXTtEPBy6hMnxpSM8s5s2nlKGH91z5eQcQyUKptQFMQkDUl2c7cyYjJSTNcZRcexE4olS1SiVG6HSH/GAS3QkF4VlKs0adxXgKf5cy5ai6UlagB7WV1ZjvaMtVKJuz9WaK4mq0zNPbPMzR4qeqOFAxJLS8WJUcKLqc2zchaOZ0tjE8+USAw0iBKiph1jkzmvRxkjpCVDSLapUT0lAV6Ddv8AMBzSVjfjKiy4Y+4CG3D8JMlBzF2UlKgdipLuPlFbBMMlpqZIWoN4g7EPq/LaH2tTLVNqKYllryzUP+IAJ06gpv3iMsvVB4gGgwEzlMDlG5KgAPfDzg/DtNTlJQM8wazFElrMyXsBqbDlEfDuAoQylFRH5SALs7uLgRWr6ObUJCpM+ZIIUpwhr33BB+zBztKP1Z0JNgzjiTSymK5QUtbl02Uw3J7kCE/DES1TUJRKubEqLkPyGhMc8VVs8zsk1YWpAy5srWF7gWftaIuF6Va5qZlwhNyp2buToIeOBfjtvdfZCWV8qQ2Kw+XImZmC2sU5eRha4hKETXAeabBI25ZuvSCWL4+FZpdOoAJuucqzc2e+ptqo7DWFmfiEhCSmWPEWfamKcHqw2v8AvEMWJrZocl0yOSlBUpc9SlK1AS1zyfQfH1jmpmLmshIyo1CRYdzzPUxDhs5zdL6jSC5QBdRA5D7vFJSknSK1DjZXosMCBmUM6tkjT76m0HaGgL+JOUCfyjQD72gYrGAmyR2JFoimVa13UezabQvH2+xOTeug3iFYmZ5WBA/N9IEVGD5nKCyuT+Ux1JJN2DdX+gi4k29ok9CIRt2FOuhcmUsxJIKFWD2BIbnaJ8PqQRkJuC6eV9QeXT1gquapBCyWYuz6jr0IijidMlMxCk+wsOOxa3yh6UkFZJJkk2QSHym2oOoPWIJerdYJUU78C9NArcdCdx3i9MwhCgD7J/MPMk9xqn0eIX6Z6Ec6lt9gpIcR8UQQGDzUpzFJKRqpN0+8aesVQkc4R6Z6kOM1adlGaCO0Q0oefJUnXxUP/cIIqTHOFUj1UkjTxASO1/pFcclZj8rE+Lron4wK0LcOEKABY73b5N6Qq+EOXyhy43VlnplkWVJSXH/ZV/QgwnqlTASMulo1wSo8B9nmH1S5agpClJu9iRfnbfrDPR8RTA6vEVq5BVqeZ5wrSJZ98XESMwZi3f7eEyRUuxoukMOLcYlUpctAvMSUqIc2Njc7s4tzhRkm3UHn9Iuf6Uvb4xPJwKYWZJUVFg37t79IpiUIKkQycm7KK1MdIkGTckNe42+cTVGGlCilQDjUdvWK1VJLgl7jci8O1F9BUpo6mTkNZT+m0cyky3fM5fQJL+lmioZSnYD0j3MpBDgg+4wvBdWM8ku6Ly54ZwluT6mLmDV7pNhmBdudjASfNd3uYryppSpwWMCeJSjQFll2x2xqbKUkTEgpOYApuwuX1uRp8YKqzzv5RagfECVB9yAbH1T84pcLS0zwZiwTlZIRq55m2nQQ0lJEySvKQwULhtnsIxS+K4r0aI72OtBiEubKmlKWOQnzWy2CSlumrwKopiUzF+cMoP7Q9p2bueXQwoV/EkxaFS5IKEqUyluXIIAa1kg7s5MC5OPJpglMv2hfOwdyNBu3eLyxSypNkvyRxughjWFBc6dU1ChKk5yANVLb8vN+mm8BscxRJliXLBlo2SDq26rDMTzOm0c4ljOcFSlrmrDBBX7KAzqdy6lZtLNc8mhfrlFiolyTcnWNMcba+XS9EJZIp/Hv7IK+tJSEgBKRskanmeZgd4nxePJ0x45lBz984bS0jlfsJ4fMIR5ecWkXLLcH833pHOGIdAYbkfWC0uUlgDfm+0Z5PZqj0QyaaYNCFDryieRLD6lR/psn6x7/ACqR25Pb3aRwutSkhKbq5DaJ9hLspEwfhSQdmc+lmixKlpvlSCxun2VD36xXoJqjclouzMrubK5u1ur2ib7oNMgxGQCkpEpQ6/pdoFKBmIkykBUyYCQEpDqIBOw2b5RPXYnLS4SMxPMkj79IpSPHUDdMmUr2ifICORIBUrtftFsa+xJF1VMoEOC+jatDNg2FTsnl8xJsgXOXn/T6wsUNQn2SStKT7QSyiObP337xoHDy5M1JlSZpUCAVkJIUBuDmFla3D2FjGfJBPUkXjKto5w+rKFZVJ8ws2im6NqIvTsJpagmyUr5+yp/qe8NqsNkrlhKkBkhgd0sNjqIXcQw8S7oUVp5tcdzoYj/q4/8Acv7jxyq9On+wqYjwZMQ5QpxyUL+8fpFXhHCVmr86SPCQpRcbnyDvqT6QxHGcizKCvMBZKiwKj7KXNgTr6wQwuSUyipSgudMZcxSdOiU/0j71i0UpLkjRk8nLx4T9+zN/4gqz1SlB/wDbAQf+oDlh/wCRhdRxAEgDw0FgzkXLbnrDLxNLV/MTCoe0X7hmhbXhSCSW+MXjkStSIZPElKMZQ+th7B+FlzGBHwjQcC4JSkXSPdDZh2GJQkMG+9oLpYCOcjHQvp4Ylja/SEyvySKmfmOUp9geZiGBAZOod3jVUpd4EY9w1JqmMxPmGikllNyJ3HeJ5FzWimNqLdmK8RT/ABhnmoCTlORYseYB5hgf7oU0qOtyA9jvaNO4s4FmXUCTLFkjVvQxmVTKKF5WZje320V8e1GmxMtN2ipMmMe2l4a8OXKqZORaR4ibg7qHXr1hZnyn210ixhMwy5gIO49QYfLHkrXYuN06fRPWYMnYkdIjwTAyuoRLUbHcaltu8MM9IJPUOI5p0GRMTNUm6bpSCx01Vy1sNdNIjDLJotLElIc8JkS5SR4aQkZTfdxz5xQxCvTOmlGf/aYKLar2bt25wuTsVnTszE+1nYD2STFajpliYlWbJfU201YQu1s0ycXGvRo0ynQJKkBICGYgCzbGMnn2UrzalnOj/fyh6raidMzIQlRCmAIBbuYXlcET8x9liX9rU/KD4s+CfJ9mHyIcmqF9c8Mx+94p1lQClgeXf9oKYvg82QopURcbEH48oqJwdc1JMu4G279P3jZ+Vd2QWFr0BkpfSPUhjaLyKYpFwUkFiCCPpFdUuGBYWwdTyyN0n4QVkrt3hYo6koUCD0vy5Q1SkJy5yRf2QDcntsO8QnF2XhJUUcSqlDyIuo/AdYHU2HTVAqSnMygkkKBZSnyg33Y+4wQqEG+XXb73MCJ0og3Ad36Q0VFKgSt7GTDlKQ4KnI2G3Y8+jRDWS5kxZAJCeT/fx90UqnEVKLy0iWHe11KO+dWpvsGHSCGH4mDZaWPMROcadopGVrYWw3DEpuEgH3n1J+jDpH3ElOVId3I532ixTTQR5THOJTQEEHe0ZrakPVi7w/MVLJWNNCk3ChoQQdY0DhjHadIKwkS1JDFAAdT2GUADN84QUMn1gpw1JSqdLzKCQCznm9vmIpJ3bOSNtowJiQpd7vl/CPTQ9y8FEpDNaA9ClIQAkwQkqtrC3YBd4o4Rl1DrR5JrajRW1xCPRV8+gWZU1JKN0nYPcoO/YfCNUmzr6e6AHE9Aipl5LBQul9X6H6QOLe0acXk0uE9x/wCv4Mo4zxxK6kGWCJeUai5O59NIHick/iHvi1i+HEKVLmBiPtxAT/Sz+cf2/vD/ABl3pmhc8X6PlF9fsfqNAiQjnHKSwiConwp5pclLj1a4oiaweOhO5lo46iWeh/0jIf4q8OCXlqEJAuyunL6++NU/mrxBxBhSaunUhQ1EPj0wSPzTMUCoJe25+Xxj6QHV7ncwWxjAJlPMMtYYOwURYh21ijOwxaUFQDHUW1ux9ReNHaJ9MaKaqloCciSZhcZ1syR/Qkfi0uT2itVJLE6vzihRzSUIvcg35Hl2gsmYFIu3ePPyXFo3wqSZ7whOCZs0ndIv6xTxOcP5uaD7Ocs+xGjco7wopRPZ7KDeuv6xzjdNmmqIGrH4B/rDWuX8okojVg86w1Lai2o3vrFysrQElSBlAGp+kK2AVAYpUSC2r6htIs4jU5hlTEaqVBaBs6gXPmWcuWdUH8F4JmJUVGYU9AL/AKQR4ZpPDS+qiPvsNYbadty55frDOb6QRVmcOKIOeWmYDuUh4EL4Jo5jgKVKXyINj0vGkCe7t+0DMQly1KCVIClEPpoOp1/xCxyyx9MV44z7RmmI/wAL5gGaTOlL6KJST66fGFnEMMqKUtMllHXVJ9Q4jalYaEtkKk9HcfGKc6qAdMzKr8zBwB1i68uX9SJvAv6TIZM4kdWdiNo4C32BjT5nCVHO8yUBN3CpZYe7T0hD4poJdNUGVLWVAJBctqbke5ovDJGXQjTXYHVK1Y9WizQTBuPSK00b/KKqZuVbxWrAxzpwkB2u2sQTyVF4kwiSqaByZzDBS4NudO0Z3HZRMVZlIW5xDLXlUnkVJ+BGsNVbhtrAvC5iAsQqxGh0vAV3TG0axgdaqajPok+yOkM1MqzxnHBeLBUpIJGjeoh3paliOUKlQJFyerV4EYrJdBOob3QWVM17RCZQV6wy0KZLxdUgoO6kEKSTdwWBc7jX4QrjEE7u8HePaMyphTo+nJv8wkGKKCktlYZpYtRP1POqYrySVF9hFKZMKiwgjKQEpvEiZ0oxWn1DRzUVoTp84B1+IbQKCXZ1cSYYMKnui8ISKhy57wyYHVG0PHsWXQSxrAZVSgomJBB+B5iM3xLhjwlLkTCVZVFcshnKCm/cW0/p3jWZMy8BeNMNWpCaiSHmytE/mTuOvbfTeOny4vj2BNXswapQJM9KAolKjfMGAJYnc269HgjLUAvK/tBwOu7HeL5wpVROBKW8pUfIpIvYJ8wvtpzgNXYSUhRS4KFO17Nr8I6lPvsfk4ddHU2Wc6W1H+PrDSqQVSEskOr/AG1E6gguL9RCPjFCpOWYlSiLamwcP+kaxhVC8sEMUzEpWP8AswUIlljVBjK7ZnNUlUpWYWy6j4RbRVJWxB694KcS0jKmFvwv8X/WEjD60ylj8QzXTzu8GMOa/caUqNWwBQAZdlM7n5JHQNFtdcEXmZmJshAct1POK0lGZGhBBAztcqIByo7k+jRbqVTpKicstR7X98ZZ6Q8dlgTZk1jK8iG9pSfMeYCTo3WJAsBWUeeZZza3JzoO2sCFcQzVPL8LKo2CszgdQG19YN4WhEtIA11PUnUk8+sBVYZJpEwoM486j2TYfrHsvDpabJSBz6xcKuRiMTIZirQv4pgZS65Byq1KPwK9NjGVcUUp8QzGPmN32PL75xt1WpxYsecZxxbJ8xzpAJF20WPoRrFcMuEhZrkjPntFqhoCtYA1PwiNVNkUQeYY8x+mkPX8PMGzqMwjtG9ulZn/AGGjhvAAhIcCDk6kSNWglJkBIgXiUpB1DxG7HWgDjAkj2lh+8IOO1EhyEhS29BDZilES+WWlPf8AWE3EZKUkvdXIfpBrYyaOOE8RyTSk2BLjv/gRqVDWEpF4wxailT6EF+0aLwnjImIAJ8wsRDTj7ET9GoUc7MnrErMfjAHC6ptYNhUSCJH8TsM8SUZgF039N/hGViiP2Y3jHZQXLUnmD8oyb+Xa2UWtBWSkGjZaVIF4irqpgbxBU1GUMNfv94W62sUpTC8AJfrMQEAqusiUyOZvFKolJGsBNHMtUc47weoMRRLYrVluwfc8oVqNYdhBae2VLljmDGxINwCH5ODBs5LdM0Omn6dYI+K4EKGG4iCEnS2kGRWBrR1sVqjuvoxNSoBgomxPw7QGm8N3UVZHPJIJvrsPnB6St7RZnLASSWYByTsIVxTdnKVKjK+LKEmSJRUhU1bkshrAl1anZn7GGHheXkp5KX0QnXlHCEJmmZPIDqCkSn/I31hRHFs2nOQywuUlrgkLSkgHspngZINpJDQfsYeKKMMsndLeojMeH8NM2eGZknMSoOAAdSN9NOkafjNSJ1PnQXSUlT9CIVuD5aVylIHlzF5q/wCjZI6kn4wINxiw1bG3h3ynMtaXZkJfMUjUktYKJ1920EZyw5Leu0fUNMgJCUJAHbXvFkyhzjO39lP4B06UhWoAPMRyhRBAJivi0sS3WLjcDX3QLlYolY8inI/Cdf8AMcoJq0c5NDfTTLRIVQFwivzjqLEcoLkvHJHM6MoEXhS4yoT4SlC4Af8A69R9Yb5fKK9ZJBBBDghr6ERRaEMWp6czzLSn2gcvdL/T6xs/DeGiTKSltITuEcJTKqZoUNFW7aj76RoYWGcN0jXeiUuzqomwAxGrSkEqNu8XMVrMqCfU6/bRmeM4oZyixcDSAtAqyxj2PlTplj12hTElRLm5girzCO5Em7QVIZxooVOHZkvvzihh09UiYFDncQ7ooklEBsXwh0lQ13EFT9MFDbguKhaRlMOGEVmdLE3GsYxgc1UtWpY7Ro9FVCWAtRAFnL2Lm30icqTHoaKqU8I1RhiMytNT84dfEM3zOAjkDr3P0ioqmH5YRr6OQJr6uxgLW1qJCcyj5jEc+sdZ5C/rCdjk1c3/AHifLnyhP9I3iyjYrlRLiPFkxVkWHOBgxuaTcx9VykkW9LRVp5TmLKMUuifJtjRguIZiLgQ3TUZkoJDjMHAD/Du0IFLRLACkiGmhxB5ZG40HWISX0Vg9jHKlrQgEezZj0gzh0/NrpvASgrR4SUFQLBn7RFOxNKVy0P7Sm23IuejX9IKjoVvdD9STATt74pYgpVTmloLSk/8A9FfnP5U9OZinh0hU+yPLK/EvdfRHTrDBNlJlSwhAygC0A4WcSWEJGgAYdhpCEmcgVDrDoKVBXJvMPqIccZGdBA3B+EZdi9QwHM+X32+kGUdobG9MYcCr81AZZtldD7sXIb3t6QS4Dwo5StWgJYbEvr84AIl+GfATcKCG7gEExp2EUglykIGw/wAxDNoeBbTYWiKar0ETTRyilU0mYeYlozJDi/juNypf/uK/KNP/ACMZfjGMTVzc9kEaBAZv1jQuKfClpZCQ8ZtV05JJI8xOvWNnj17J5FrQc4b4mUiaM51sTtGtUc7MH5xgYkFtLgke6NM4CxrxJeRXtJDHm2xjs2NdxFhJ9MfEILxJNS9ukeUywY6mDcbRFDMTcdnmRNSsaKsrodjFim4gdkkm/Ij6xU/iAhpClj8JB+LH5wo0ClzJYUFMR84rgegZEh+xHNMRY27v72LN74zxctUtSpcxLKB+B5cxGicMEeHdyp9SX+GnwgZxxg/iI8VHtpHvHKNHEipCGmoyrZ7H5wSpS6oVqqeXeDOG1TsXhZQrZRO9DZTmwiyuSCLjWB1BU5mtpvBinI5tEmd0AKqgyq9lwbhoK4PUypfknJBJFswcFOzjQtF+fRkiyk87giA2LlBBCvKpPsqcN6F4HGx0xsw7FUhOUrSVPcJSzci3LQcotmYg3856xneE4kXCc1hqxbMOtrjpDR/qL/g+/wC8fKO60dVCJXVpQVjm4gfSzAuXkJ6Q41XBkvY366wEreFFILoN930jQqokxZUD7O4t3ERU8xlMbRYr5C5d1JNtxAtdS5uIqtiPQ64bWZU30MfVM1KCSk2PwMAaDEPK0fT55Lglr7RPiOn7GWmxVID+pbSPMJlmrqkj8KS5bfpCjNn5SQY1L+FOHAIzkXN4aqiBv5Gn0ErKgBmYaD7+2gdj1YyddovVdUEhhGf8T4q5yvvt98oj7CUsTxbIlSn0EZpV1JmLHIFz3JJ+pgnxRiTshPNz35QEUjKADqS57xWK1bB7HnACJtWkjQARqUhMZf8Aw2lZpil/f3+saklTCMWbci8dI6UB6wNxSpShBJUw+ceYpiQlpKiWAF4zPF+JfHmAFYShOj/Nt4WONs5ySDvgeKrxFAsNBsP1MBKuhAE5Z1JASOpMEZHFVHKRlCyrrlV+kCpfEtOywqYpQPs+SyS8PCE16Fc0UKylysCNgbc2ithFQqnnBezseoi1iGKyFZSldjYhjaB+JYjJICUkk9orDl00CTibNhNelaUkFw0FkrcRj3BHEvm8JVgfZJ+UaxR1KVAXieSDiwRlYG4vpc8haBqpJA77fGMy4Uq2nFCtFaPzH7fKNgxaSFJjMuJcDMpf8zLDMsONndrcv3hMEqbi/ZSatWhtwabkOvrB+tylGrvbUQm0VWCEqGhDwZn4oAhibDXSN0XZlkqMo4tpRLqFAaG4ivhdQAWOkS8RYiidMJTsSx5i31BgYhV3BEPJXoaD9jdS14SQwPvLQfkYgCxdj1hFpJ7m5gkKti+vSIOKNNN9DVWYihAzqOZ9ATY+kLNfULm+awewSlgEjTTtz1gTU1ZJzEaQUw+SrwwsuyjZ9SBqfvlA40OnGKa9jfw5h0koyiUOq1kqUTpbZPpHS8DmOWykcydY74fnBCFFVgkOe0Qf/msv8ivdCvbEQ1TE8zFKoij/AC9coP40sDoP/pFSZQ1f/Mnr9hEUshRHiNIFguL7RmuJ0BCwwupyBD5iFJVISSZqT2J+ovCjWziuYkuQEktoSNOQHKGg3Z0laA0tCgRYvyiQVB1+3hpw1AzleYlbeVTMx7A3HrA6ThxnT1SUZc4ckqJA12yiHUuUqErirAuUkh99Oz/GNv4CVkkJJ0yxjiqXJNKFe0hQFjbXreNWwxfhyQNgm8CbpHRQYx3F0pllRLcrxleJY2SorfoOv7RDxFj66iYUpdKUlr9DASTLzqYk3ID73tCxjq2O3bpBCZSFMtNRON5rmUk6qSNVHkl7Dn2iGdWJWhKcvmSGSoPo5JBBd9S2nrBTiiYmdPdIIShCJSAdkoDbf1Zj6xTwihBnIe4BuPR4HNKPJh4vo0r+G1AEyETPzX+/RobK1Za0KfAFf/8ArIDezb00hhq5mYNGLJfNll0KPENLMqVFBWUoZyBvcDXpGfTMNEqYuWo3Soh25Cx9RtGlVNW2Zbf0emsZrxDWBU+aQGGYfANGrA30QnRytTNoQekVpzcniObU7NoIqrqSTa0aUiTZYShDDMfUfpEM2Xc5S8VzMMeJeDQLJ5cwpIILEFx3jVOFOJgtKMyr6ExkxPSLFPVqknyn0faFnBSRydG/zcVQ2tm+MKPGGNI/lygaqIb3gv8AOEJHE62YuRyeBuIYmqapzYAWD6Rmj475Wy35FQapeJTKBRkzhy3mbL6tcRQxLH5k4MSyfyg/PnAhQtHgEalFLZFtsmkhwY4JaOEqIjpa7wwCeTVFB0B5Rc/1RLaF/vSBRU4+MeveFcE+ysM84qkwzLVKWQFTFAf9R+sMtbPEuXJBU4Qko0sbWVbcaesIQXtDPQYuPAyrl5yLOS1vdEZxaquh4zcnvsYJGMy5subKzpQVgMVG2jN0/ePv5NQsJckjY+ILiE2onOcyUpRybX3xXK1bqL947gPyZ//Z

data:image/jpeg;base64,/9j/4AAQSkZJRgABAQAAAQABAAD/2wCEAAkGBxITEhUTExIVFhUXGRcYFxcYGBcZGBgYFxUWGBgVGhcYHyggGholGxgYIjEhJSkrLi4uGB8zODMsNygtLisBCgoKDg0OGhAQGi0dHR0tLS0tLS0rKy0tLS0tLS0tLS0tLS0rLS0tLS0tLS0tLS0tLS0tLS0tLystLS0tLS0tMP/AABEIALcBEwMBIgACEQEDEQH/xAAbAAABBQEBAAAAAAAAAAAAAAAAAQMEBQYCB//EAEkQAAEDAgMDCAYGCAQFBQAAAAEAAhEDIQQSMQVBUQYTImFxgZGhMlKSscHRFEJicuHwFSMzU4KywtIHc5PxFmODouIkNENUo//EABkBAQEBAQEBAAAAAAAAAAAAAAABAgMEBf/EACwRAQEAAgAEBQIGAwEAAAAAAAABAhEDEhMxIUFRkfBhoSJSYoHR4RQysQT/2gAMAwEAAhEDEQA/APZwlSJQujBUqRKoBCVLCikSpYSQgEqRKEUqVcpVAqVIlUUIQhAIQhAIQhAIQhAIQhAIQhAIQhAFIhCoEiEIBCEiIEIQqGEoSJQtMukq5CUKDoJVyEqiukICEUIQhAqEIUCoSJUVxXrtYJc4AdfuHFUe0OVVOmCQyoQNXGnWDe2Qw2WT5RbVe+u9tR+HaGktDTiazCADvbThoPbKqeaZUOUCiRFxSxrw8zaIqdFw6lHox4PhupuI/wATcQ4uFGlSygmHkPggTBAJBNuoL0jYwfzTTUMvIl53ZiBMDcJ3LzGjyfYbCniBus/DP/lcCvVcLp3keBXTO46mnnuNxvieQhC5hQhCRAIQhAIQhAIQhAJEIVAkSpEAhCRECEIVEdKuV0FpkqUJAlUHSUFchKiu0LkJZUUqEIQKEICFAIQhBVY7YTKjnOFSrTLtchbExEw5pvZVNTke8n/3LXj/AJuHpPPtNy+5atKpp0nEyjzLa+C+i12U3jDFjhOcYY9E3gEMdImDcTFrL0ei45XGN7vIlZ3lNsOvVqtqUnNLS0BzXkiCwy3LGs5jP3Qr+j6D7/WqX/iKeDXEy5pN/P28kpC53JUcioSIlAqEiECoSJUAkQhAISIVQISIlAIRKSVQqRCENo4ShEJQFpkJQhCg6CVcpQiukoXISyoFRKEIFCx+L5W1WvcAynAJAnNNjvuFryV5jihOY9t1jK6aiyxXK3En0ebb2NJnxKhf8W42f2jP9Nqh5OiOzt3KK3DGeHfPwWOataizxHKbFPa6m6oCHAgwxosezRVVQv4u81Io4fhf3KQKFoIU8V8EED7RTT2ECS46DU9QUythjkOWxjU37Qo9bByGBx/+NgEgEegJMGZKBHAwSKhKYD37nndvPYm8JhS3nGD0A4ZDuBscoG8X8ip30btm+m9Aw2tU0z+Z+avP+L8Y2BnZw/Z301MFVJwpBkDrXDwCZka9ibsNReO5YYwfWp/6f4qVheWOJE520ncOiWx4Ous06gdVJFOOJ3JzU1Gno8s6pcAaTIJAN3DUraLyQvIvFpF+9etLpjdsZeAQhItIVIhCoEhQklAISIVQIQhA2hNU6oMxuMLuVUdyiVxKbq1g3XegflLKpcbtnJLYhwG/QngDvVVtHlhSpNDnu+sWdGD0miXEiRa4HaoNeXAarl1UA3WKpcvcM5pnnIcLWbY7j6XemX8uqD3Nacwt0rDfw6V5v4qbi6rfB0pZWSZy5woMEvt9kfNaHA4+nVY2o11nCRNj2QkspqpGJfDHHg13uK88c3cRZbzaboo1Puu9yxDiDqsZtYq7E7RpU6jKRMVH+gIMcBJ6zZMbR2oyhHOwJMANmTxmYHDxTWOoh2LpGJgD3uK45RMaXMGWbPPgAVzad4DbdCq7JTJzQTB3ib+jKcxW2qVIhtQwTeADpxvG+fBQdjYcCsDl3O6/V6utG3g0VCS2crG8N7iEFlgdsU6xIpmSIkG1uNpRj+UWHouFOo7pBrCQBIEsBGvUonJljS9zg3Vo1j1iPgou2+b598tJgUgSI30mkanqQXGD2pTxDS6ic0WcDIjhYA9fgob+UOGYcr3w8ekBJAO8TA07F3yaoNHOQ2JycOBPxVPjhTa95cw3e/TLud29aDQYTFsrNz0oe2YvIII3RlMbvFQK23cG1xBqXBgwCRO+DF1K5O0mtpuAEfrDw1ytWffTpA5Swy429H1iOPEINJQxDajA+llczcc0G2oIy2MrjA4ylWzOpvDoOUxxHwPHel5PUWihAbvfrHrHgofJnDNY2pA3g+UIqyfThthuK9UYZA7AvL6rurcV6XhXSxp+y33BbwZyPIUXF7QpUoFSo1szEnWEx+nMN+/p+0FtlYpCVXjbeG/f0/aC6/S+H/f0/bb81RNSJrD4ljxLHtcJiWkETExbfCczIhUhQhVAhIhUUPJnaTMRTNWm9r6ZJAc3QuGu4GR1q5WZ/wAOsJzWzcM3mzTJYHOBIJLnnMXkj1pzRuBA3LRPuEKr8diXiR9U2kXjtbv4W4qoxeNFRj2h3SDc2UjMbXDm5fSuIIHkVc1KL5vEaTIIPa0geRVHtVzg39jTMQQ5jsrhGjsoBi8WvMaFEUHL+kDSoExJzPzAyLhosY0mCsPgm5i02i/DVsZvEjwhXHKLFObUbTqZei0hrgS4elIDuiLiI0FuESaGmWlzmNIEkWGkOJBI6rA9/cuOXd0i3AdcT0Rvi2U9W/4KuZXipNhHV2mw67+KjPwoztEuaDPRzESBFtbHXxULD0Q5/wC0tbed5MDq3eKyu2ip1jnIjpak+rujzlPsxljGsET3aj87lHqYVrObyzBOpkzpv0jVGKytBG+88CYFhOrtyK0exOU76dI0i7NTfIDXG4vq3h2aK4pVmOAc02K8ybWjdumN/wCfxWr2RjYaGmZhQTqhnFiNwH8pKb21+0p/df5wEmFfOKJ6v6Vzto/rm2noe94sg72cSatyD0XadrFD5Ru6T/us/mJUrZUc4YaG9H3u/BMbTa11V+ZsjoWmNAVZ3S9knkrofuN83PUfbBLatYgA/s+P7poUzk80DPAizB5Ot5qLthredfLJkt37wxt9VaRO2ATD+1n8gWd246HH/MqR4tWh2Bo+BHSHkwLN7fMP4S+p5lqY9y9ml2OTlf8A5jvgs3jJ5yk6DBcBO6ecNu1aTZA6L4/eO+CzOKLucpsbOUOzR/1SJkbkx7lavYv7Lvd/MVE2KbP/AIfcVI2LakB9p3vUPYz4zfw+4rLSzqEDX8ngpVbalYgfrHtAAADXOaAAI3HzVZXqDMJO8eJMAeJTlF+ZoMQCJg/FAm0Kjnwaj3vyzBLnGJjrUEYTQjNe/pu90qe4nQBUu262JpDMyowt+0wTfrBCdzaWcGSbB1vtuv5qTTwgm+b23fNUlDH4rnDTJpkgu+odwJ49Sstn1q7wHFzAL/VM2PatSJtrNgUMtN0VHtzExBBynLBeM03uPBSeSW0HPr16NSqarqOUiQOhmzN1A1cATE+9ZLEV6ojLXNNgPSIAu42aBO+Yt2K6/wAO8K2lWrBsy8FxLpzOIc0SZ33J71vGxMsLJut9KRIkldHN0hcoQV+DoinTZTBJDGtYCdSGtDZPXZPByYdUCjVMTHX+JtZXTO0nF1bRNys5jatVrjBaPvw0W1ByunyFupQeVm2RRpXIJLgQ1w+q0zBkaaLNbP5RitmbUaLiYaGAOAJsc9gIWblN6aiHyrrudVOYZoaGzqTH2naiZ0vfcszhKZZVEdIO0G8ObcsIgG4gz1b1e42k+pVdZgAd0aYENsIG+w/IG5Vm1NkuLmmnlY8aEF0AxoZ3mT4rjb4tx1iKrjUZVNwS9nY9zHR0jEDebb0zsLZUtaXWBeHXHRc1tuM9Y3dqh4/aOdgeSRWByuaRYatdeINideK0+Cqte1tInIAA2A12boje+IbYfVM9aimcbXzOa0ODiLAXDRZ1zFpFrdu5QCKj5EdG8RIBvAceIN4nWUu0qNNtZtMuytALjGvANBMwTJMnh42r2RSJY0MEA5nWPaJMk9ZgdqCspAAlt5gTBN+A/wB+pW+HcAc0/wC08FF+hgiWm4iT0j1yb34oYQ0w5x6iLg+J3KbVb7Iqk13E8D/SEbaqDnt/7Nuk+v1LjZlEFxeH3M+ZFtVzjcG8vLhVcNNGsI85KKlbCdL36+g3Wd7n8exRse8c+8SfSpi0+qeCsMDgXNBmoHTvLRPg1VmO2dV5xxFRsEiOjxMHwARFtsL69z9TX7qh7VI590uIv/Q3yTTMI9tJwzA2JNoMwYFk5isVhqdR4dWotfYODjB9EWIngrs0seT/AKNS+r/6Qsvt0/rBf679Y9YcVKwrml80Xtc2CczTLZlsi2+D5pKuBqOM5md+a1+ASZapYvdkVQ1jiXADnHamOFlltpVYdNiI9K0ek7eCp2Nw9TmsgDHSZMTMmBaSIO+SsvV51oynL0ZAkWtf83Wba1NRo8FtpzS1gFhrJ1No0nrVjsqt6RtfLHnoscxzojoy68AadZvbuCe2din03yBe079ercpvS3LfdtC+SO0fzBTcL6IHUqXD4oP6QJ3fA71bYes0CJjd5/NaZLi6uS6p9t7Ra6kWtuRB0neJspmLDnOERwI48CPMQs28lrgHAtGaCdQCZbB3QbW6z1KeKVLdjP8A1BeJg78ogEtIILp4lWmxcSebBcCCSQARBjWSFnX1ekWRGa59IjMDfTqjThZWFBrqn624bqJseNhpoO/zLaaO8r6rRRDXBxbnpggAkRzgzabyCf8Ac32/I1wFcBuhY4Duyn4LB8qNotOFcBqHMM/dqA/BbTk1iRz7H7ofNt3NuOnct43suV238olRaGLD2h7TIIkblR8rNo1WNp828tkuBjXdF9Rv0Xe+E25TxumlQvIzj3gn9a/Un0jvJMoWOZrlJhv8QKwAD2NdbXIZPblIE9gT1X/Eum0DPh5B4PAPg4fFYzDCRrED4X3iPNQcUQWmXAcJ3361xnGzd8uHw0jlDygOKe+q2RTGVoa6JAkcCRu14KnZjYMiREQdOyCNFGa4Bjm5my5zTqNAH/EhdYOjnc1sgyQNR8O9W3bz6a0bHrHXnI1glt5FzZ/xlcP2U8ODgKoOtnM49buoaytHV2gz1o7j8lCxGNZm9LdH5lTbppjMVhz9Kawz0i3WBeRqBbcPBa/E41tJjnOOY5nQAbuJJAAb1qh5QYim2rRrMOYtcS6MpNiCO+J1Vhs+i0v5+q5vOH0WiIYDutYu4lE0kYDY7jNVxiq6ZtLWC3RAkSbC+lkztDAOF6jqzh/lscO4CrbwV3RxDNA4dkpcTXbkqw9ocKVVwkixbTJDo4AwVZSxn9nMExTe6AQSHU4bmGl2OcU7iqRc4xAdvJPR03SAfEI2XnDG5iCTdxHW037yPNO1KDHai/GSlJFRgMY5lRzS4gDgRc9XgrLaOKqGtSDXloe02DmiMsyYNzYeSi4PBMdUqS8TDYvPGQRAvYaKbUwoFRgOYuYHCcjY6TSPSc0n602KmON8hcclaz3UhndmMuv0TYQAJb8kxtVj+dcGuhuUmIbuaTvHEJ3ZNRlJuQvFgTJyjV2kCAkxrhnNiZEbt4InUcU2uqd2cXuojMZcc0m3Ejd1LPbe2c12MrOJBuSWmdzQNQZ/2Wiwrgym0fnpO7+KoOUFCt9MxGQDKS4BxI1LWzbWxnwUvZqd0jk7gyynYyMzrxEzzfyS46tVa5+UmB0h0Z+s0RP8Sk7NcRRvlaQ64a2Bq3QSYCh7Qw5c6pb025R0X+ux1yHD1Tu4KzSXac456DS+5IB046Wg8Vkdq4p+Z4scptY8eJ11WqIDaLGHcGtOvUO1ZnGYBpdUvGb0QM1rjURwCmvFKhMrdEuOtpHaPJdbLfmB6cEQRINzP+2kLqrQLCQ24cwOM/Yse+4XezqRBvoSN/utorpFvzlVtw4EuEwBEX8+3qVzyerue2o194IHZJMX11hUrsRDiBpBvrvkCRZXXJpksqdfzKWLtzjSWOgOPEWmI4z3+JVbtmvmabQSIJBEGOMXjrIstLUw7z6UPPXaxN9FUbU2IXtfEA5TF3E+NreKzo0zGApOqc47NZgaCC4yc+aQIERLZPcrLZ9Wq9pLnvMnfJmOHUBeepReTWxDVovfnLc5AAAkHLMlxjjER1rRbI2OabTm9KbEEgRl4QOHWtaSRSbXoObhattGyXcYIs25tN911q8PTc2mDmsbkgmTOt90j3qv5R4RowdeNRTd2C02Cl4qqThXEfu5HbklWdl003JLajahqUc7/wBVEHO4SDYgAk6H+YJ/lbRmmz9Y89Ii+U6tP2Z3LyPZm0MhD7y0giDBJEEHsmVtRyrOKw7A5oD8xcS02sXACN1iF1mU5dVyx/2Zcgts7XrF/O6RWGKaC4m273BCsz8G7gxp2TjDu/7gmzycxJ3N9r8Fpv0jT/eN9l/9qssTSYykCXOFSG1JOTmjTc7KCIOaZgXG42XimXE8ox4sMOTFbizxd8lO2bsarRdnBbI0sSN+qu24lvrs9qPenhiW+tT/ANRvzWbxOJ6H4lY52JLXA1Gh1srmtiL3sSZsmGMxGRwdWBJiDAtx8VeipPA9jgU5J9QqdXI3kyFbB1iIc5rvLdHBOUmVw5slmUEW3xw0Wsy/YPgUc2OB8Cp176HNky+0xVeRzcARebKbsOq2nSritGZ9OoBvJBaG5Qeu9upXRauSPzZWf+i+hzVnsFUs6SeocN0XPUuqr3EiA6OqO7erP6Y0Eg05vrmA+C7FRlSWw9vWHCf5V05svRv8SjpUngl2V02jpAHQ71K52q09FtQ9rx8erqV4zDF1mtnsCsMPsN59Lo9lysTi5XySXK9oy9Wo91MtDTJsSY39icw2ExOWSahaMo37wYjwK29DZLG7ies3Ur6KMuWLSToNbLpjk6yXzYR+Fq1MrXZ3XGUdLWbaKw5Q0av0uv6YHOOgdLSTHl71pRhRMttG/wCXzRUwx6/M+avP4LysO9tYaOf5n36pqpisSPrHvAHlC29XDW/3VRimMaem4NPXN/BS5WTszl4dmYfiahnnCSd3UOFlwNpnIGOA45shLu9y0gNH94z2j8U21oLtGlkWcHans4LPVs8nO5XzjN7QrWBa5rjBbYfVdY791intm9NwYJs0zLYsBqtEcLT6vFc08O1pOU6gjUmx7U68OdQVG5SRCXYvKWo1zWDKMxG7WTrc7hKt6mzmEySfEpH4EboHcnXxLmMdy1bTqOplrjlMEjLe24Soe2uUzj+rBLXPAcLaAiSDfhIUl2ABNw09ZAXNTZzTq1p7R5KdfE6ivwXKcYdjaYsBm3GT0tRfT5KX/wAYE03PAs2AZBuTpF+tdu2VTMTTYe4fFdHZ1OMuQRwgR4J18ScRDxPKttalUpkGXsePR35Tvmy7pcr6HMikWvJyBruiNzYN8y42hs2myk9zabQcp0AB7U1szZ1F9JjjSBJFzAk7pW+rjy7OdWjH0Gujm3ObvE5ZG/rCc2VtmlQsBUdrvYBfsbPmrR2wcOfqETwcfmmn8m6H2x/Ep/kY1mVBdt5pJM1bknXSTMaoUo8mqXr1P+35ITr4eq8zQv5O0b/qMSPA/wApKgM2NLnDK/Lu6NUuHUeivSzS+wfa+SjGiRJyD/u+a9XTyna/8Xml7x57V2IwES547adQf0lNjYLDMVtOLXN97Vs6uJJMANt94/FRMXWIGje9vzWLw76t889GRqbEG6o0/wATI83Ll2x3cW+Lfg5XlWsT6nss+IUV75+qz2af9qxy5+s9v7a3j6fPZApbIqn0XeE/BdnZeKHrx95wUqk4+qPZZ8k44E6zxtb3KWZ/Qlx+qvdh8W3U1facuBUxGmd3eZ96tgXes4d7l2cTUA/av8Ss6z9J7/0v4PW+ypZhqlpafELs4asAS2m6eMA+RIlWH6Rd+8Pf+ITjNpP9Yd4afeFN8T8v3a1h6/YzhMfi2CMsD/K+T7qYNtYv1Wn/AKT/AO5cDHH/AJZ/galZtFw0yez+Km8vy/eLrHyyOHbmL9Rv+lVSu29iMt6Y1v8Aq6wtFt3alG0ncGT2H5p39ImPRb3Fybv5b9v5NT80+6KeUVffSb4VR72rg8qKo1pN9sj3tUoY37A9p3xS/pD7B7j+Cm/035+66/VFfV5YOGtEHsrN+IVbjdrc+ZLcmW3pNdreZC0J2pBtSLpHrgR4j8wmn7SaTfDO9ti1zfprNx+sZrM3qT9HaDWiCXW4Bsa8SVbvxdL/AOq/udT+JQMRh7g4V576fzUtl8LKzeHL5z3V7dp0uNT2W/3Lpm0KfGp7Lf7k67DUDcMeOotYT7wlp4ShvFT/AE2/Byzy4el9qz0Z9Pc0dqUvt+yP7kn6WpHfUj7o/uT52dRdYFw7af8A5pP0PSP1jb/ln+5Tl4fpfar0fmzLdo0j9Z/sD+5H6Qpeu72B/cpDdl0t8/6bx8V03Z+G0LCR9ysPgrycP6/c6PzaGdo0vWd7P4pG7QpnRz/Z/wDJTKmycOfRzDtFRMN2ZSnh1xV+SnLw/mzo/Nom0cYw0qgDnXa7VttO2yb2NiWCgwEumCLDrPWpe0djscyKdTKd5LakERpqk2LsljZFZ4e2OjkFUEGbzaIW5OHy6/lOjfQpxVP13j+H8V19Np+s/wBn8VaUtl4EgGKl9xFae+y6qbMwIHov/wD2H9KnJwzpfRVtxVPi/wBn8UKd9E2fxq+FT+1CvT4fzZ0m3nrKi4h3WuzHFR66+jXCK6p2Kv2hWtBk+Kn13wq/E4kBZrUVj6rfyU04j8lS3YwfkBIazOA7wsaaQ6DR1ieKs2YBu6vSk7i5w97Uy19PgO5Oww7vAx8VNCQNluOlSkeyo34lI7Y9UjVp7KjPfJTApM/JXNTDMO8+XyTQmU9jO3gD/r0x/SVMpbIw4H6yq1p6qzHf0hUX0NnE+SPobPWPh+Kmqq7fRwLBd7nng0zPfACrqxwjpymqw9bWuHkQVGbhmgel5fikGDHrjwKmqHy1oFnh3cQfAhRn1LaJ80RHpA+PyXDsEfXYeqT8ldBaT9LKNVq3Oqm08KZHSZrfpD4qM7ZtQ6Ob7TPmpocsqW3+KbdV6z4qWzZdbg0/x0/7kh2RX9Q9xafcU0IxqniUy/FEfWPkp9XZdaP2bvD5KBW2ZiJgUKnsO+SDn6W71vd8k5SxTvW93yTR2fiBINGr7DvkuWYHEDWhV76b/kgnNxbuPu+SmUMTP5HyVaMHW/dVI+475KXhcPVEzTd7J+SCWcQfyAma2LI3+QTFcVAf2bvYPyUaqKkfsz4fgmxKpbQcd/kE4zHHiqajUfmgsOhi28RbRSKWIdJlkd34K7RaPxhi8eClbIxkjvVMcUY0T2xtp2kjQngrKN/g2SFLNLtTGzKRcxr9zmgjvCmGkV3kc6rXYhk6O8QhQ61eHEZTY8B80LOmiZjxsmKtRCEZQ6pVfiWyhClWK+owD6s+C4cROh47tPFCFitO25SY0PXK7DBxQhA8zCOMZfel5g9fiEIVEeoITZ7fz3IQs1Shx4rnM5CFB0HlKKhQhB2KhXJqlCEC88UfSChCA+kHgk+mEcUIVCtxp4lO08ceJ8SlQgkMx7vWd4lSWYx3rO8SlQqO/prvWd4lMnGPGlR47z80qEQfTan7x/ifmu27Qf67vEoQqOvpzz9d3ie1OYOs+Y5xxHaUqFYLyhiqkDputbVPtxVT13eSELcYpPpTuPkEIQg//9k=