William Watts Sherman House
Introduction
One of the few residential structures designed by famed American architect, Henry Hobson Richardson, the William Watts Sherman House was completed in 1876. Regarded as the harbinger of the shingle style of American architecture, the house was built for banking tycoon, William Watts Sherman after he married Annie Wetmore, the daughter of wealthy Newport resident and owner of Chateau-ser-Mer, William Shepard Wetmore. The house went through various expansions over the years and served as a retirement home during the mid-20th century. It was later acquired by Salve Regina University in 1982 and now serves as a residence hall for sophomore students. The William Watts Sherman House was designated a National Historic Landmark in 1970.
Images
The Sherman House now serves as student housing for Salve Regina University.
The Sherman House as it looked prior to its many additions.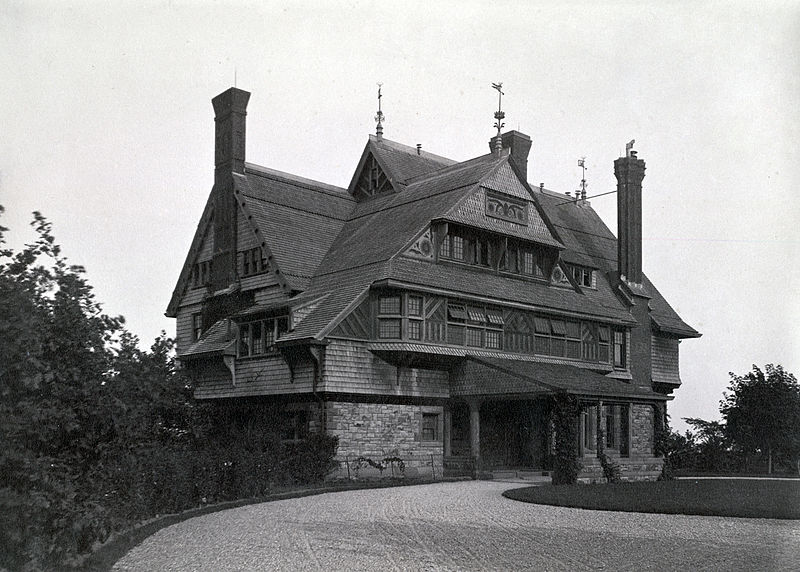 The house's large central hall and fireplace.
The second floor hallway and its unique windows.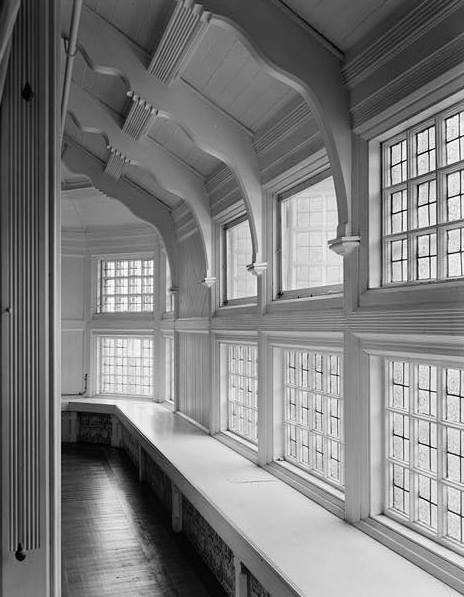 A monastic looking Henry Hobson Richardson.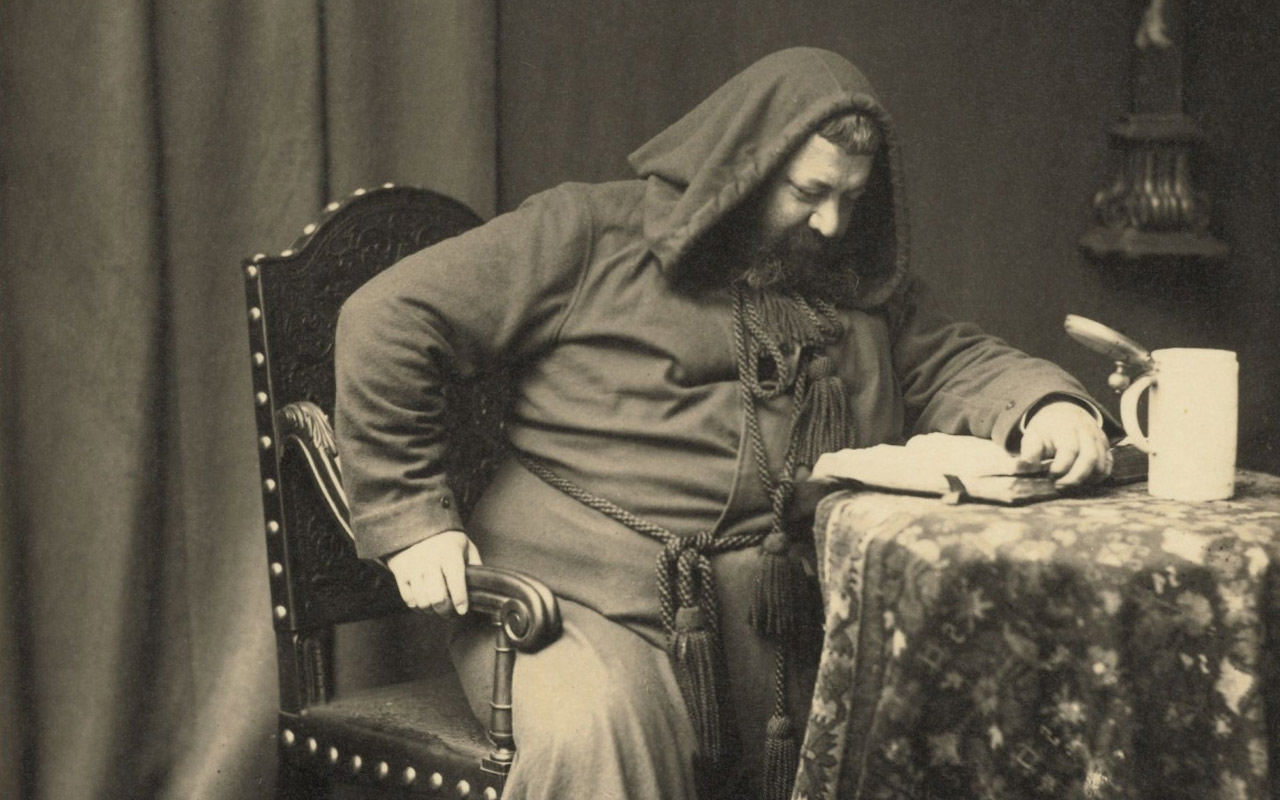 Backstory and Context
Born in Albany, New York in 1842, William Watts Sherman began his professional life as a physician in New York City. However, he gave up his medical practice to work in his father's banking firm of Duncan, Sherman & Company. In 1871 he married Annie Derby Rogers Wetmore, daughter of Old China Trade merchant, William Shepard Wetmore and sister of future Governor of and U.S. Senator from Rhode Island, George Peabody Wetmore. William and Annie Sherman were then given a section of William Wetmore's estate, Chateau-ser-Mer, on which to construct their new home.
The couple employed the services of renowned architect, Henry Hobson Richardson, to design their Newport home. Richardson went on to become a member of the trinity of American architects along with Louis Sullivan and Frank Lloyd Wright. Born in Louisiana in 1838, Richardson is one of the few architects to have a style named after him, Richardson Romanesque. This style combined elements of medieval architecture with the Romanesque style of Southern France. It usually featured rusticated (rough) stonework, semi-circular arches supported by thick, squat columns and rounded arches over banks of windows. However, for the Sherman's house, Richardson employed some of those elements in a unique style.
The first floor of the house is faced with rusticated pink granite ashlar, while the upper stories are constructed of red brick with red sandstone and brownstone highlights, half-timbered panels, textured stucco and wooden shingles. The windows run the length of the house in horizontal bands and the top-heavy structure's most noticeable exterior feature is a massive single gable at the front of the house. Richardson added smaller gables as well as five large chimneys and a porte cochere to the home's exterior. Inside, the house is designed around a large central stair hall with equally large fireplace and ornate woodwork throughout. It is generally accepted as the best example of the early shingle style design that would come to dominate New England architecture for decades to come.
Three years after construction was completed, Sherman employed one of Richardson's assistants, Stanford White, to expand his home. White worked under Richardson for six years and helped found the architectural firm of McKim, Mead and White in 1879. He went on to design the famous Washington Square Arch in Greenwich Village and Rosecliff along Bellevue Avenue in Newport. White's expansion, which included a parlor and library, followed Richardson's design seamlessly and was completed in 1881. The house was expanded again in 1890 when a ballroom and service wing were added under the supervision of local architect, Dudley Newton. Newton also oversaw yet another expansion in 1904. 
The Sherman's had two daughters, Georgette and Sybil. However, Annie died in 1884 at the young age of 35. William Sherman later married Sophia Augusta Brown, of the family for which Brown University is named. Sophia bore two more daughters, Irene and Mildred, prior to William Sherman's death in 1912. As for Sophia, she outlived William by 32 years and died in 1946. The house remained a private residence until it was willed to the Baptist Home of Rhode Island in 1951 and became a retirement home. A hospital wing was added to the rear of the home in 1963 and in 1982 it was purchased by Salve Regina University and repurposed as student housing. Salve Regina has proposed removing the nursing home annex from the house in its recent residence hall project from early 2020.
Sources
Strahan, Derek. "William Watts Sherman House, Newport, Rhode Island." Lost New England. March 31, 2018. Accessed February 21, 2020. http://lostnewengland.com/2018/03/william-watts-sherman-house-newport-rhode-island/
"William Watts Sherman House, Newport Rhode Island." Historic Structures. July 29, 2010. Accessed February 21, 2020. http://www.historic-structures.com/ri/newport/sherman_house.php
Canon, Elizabeth. "English Antecedents of the Queen Anne in America: A Study of Anglo-American Domestic Architecture." pgs 32-51. Columbia University. May, 2017. Accessed February 21, 2020. academiccommons.columbia.edu
"Residence Hall Project." Salve Regina University. Accessed February 21, 2020. https://salve.edu/residence-hall-project
Additional Information