John B. Robello Memorial Stone
Introduction
This memorial honors Corporal John B. Robello. A United States Army veteran, who shares a common undeniable goal with all American veterans to protect our country's freedoms. Forever a symbol of heroism, sacrifice, loyalty and freedom. "Humility must be the measure of a man whose success was bought with the blood of his subordinates, and paid for with the lives of his friends." -General Dwight D. Eisenhower
Images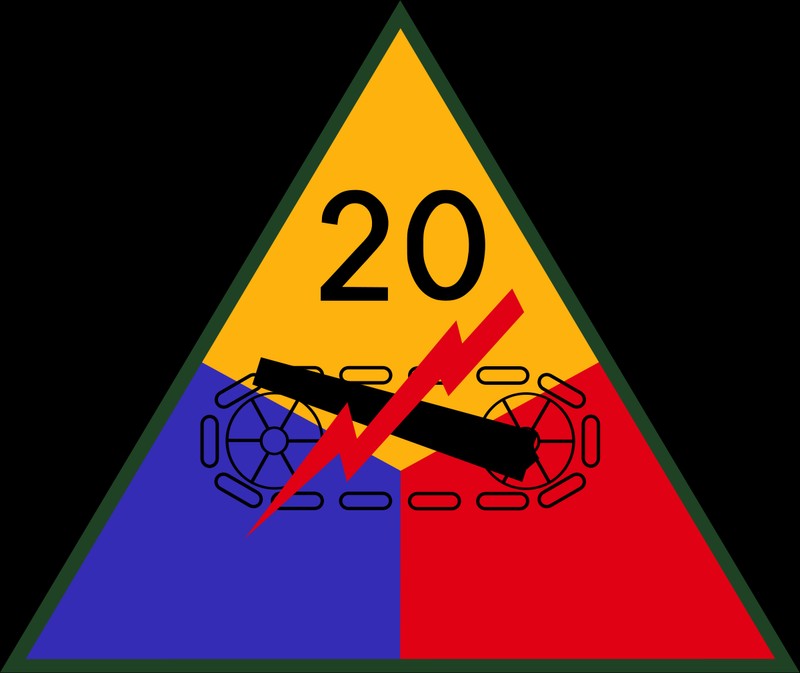 Campaign Map Of The 20th Armored Division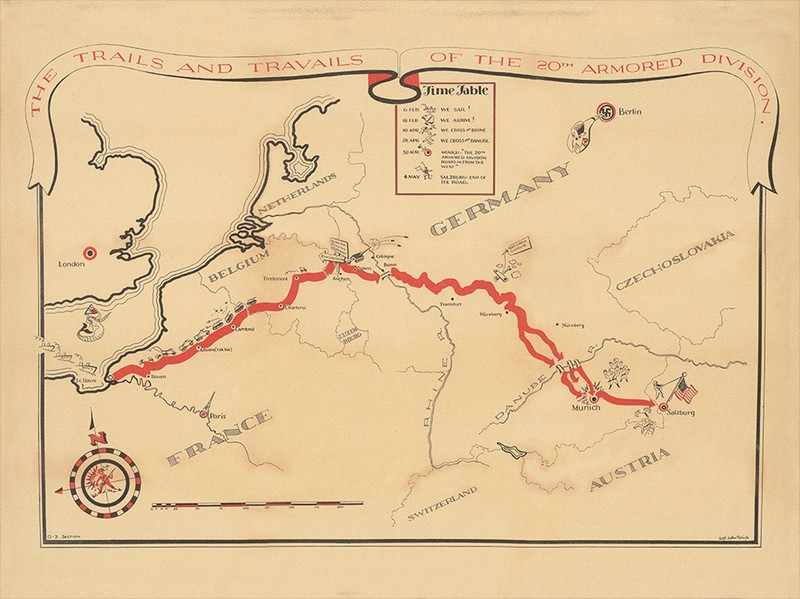 A Silver Star & Purple Heart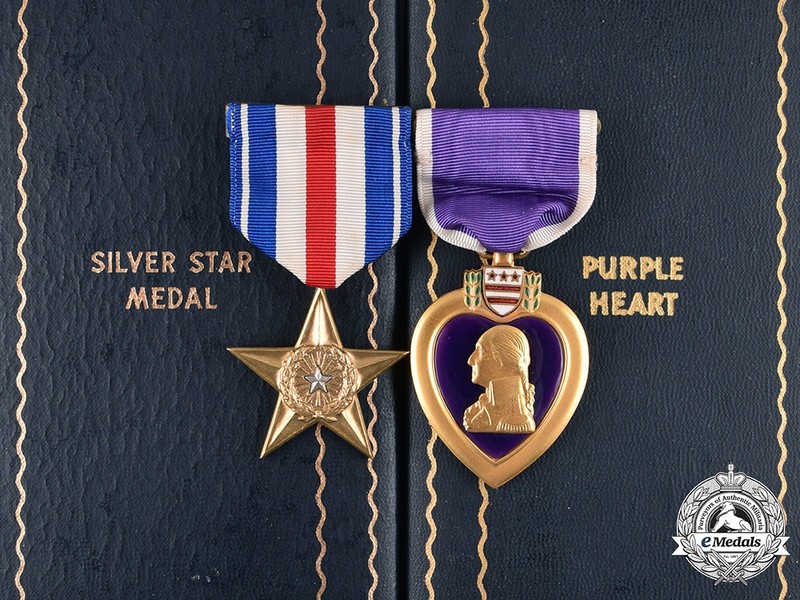 Backstory and Context
John Robello is the son of Antone and Maria Robello, born on April 16, 1919 in Cotuit, MA. He married Mary Lewis in Falmouth on November 29, 1941 and they had a son Donald Lee Robello born on November 14, 1943 in Hyannis.
John joined the United States Army during World War II and reached the Rank of Corporal in the tank unit of Combat Command R in the 27th Tank Battalion. On April 25, 1945 in Bavaria, a battle ensued and Corporal John Robello was killed in action. For his action and bravery he was awarded the Silver Star medal for "gallantry in action" and the Purple Heart. The citation reads: "When his platoon leader was seriously wounded and his tank was disabled by a mine, Corporal Robello knew his only chance for escape was immediate action. With the aid of another crewman, he lifted the wounded officer from the tank in the face of intense enemy small arms fire and machine gunfire. In doing so he was killed. His heroism and gallantry were most inspiring and in keeping with the highest traditions of the service." The war ended thirteen days later as V-E Day was announced on May 8, 1945.
Corporal John B. Robello's memorial is located at the intersection of Route 28 and Santuit-Newtown Road, Cotuit.
Sources
"Vital Statistics." The Barnstable Patriot March 3rd 1920. .
"Cotuit News." The Barnstable Patriot December 2nd 1965. .
Accessed February 21st 2020. https://www.honorstates.org/index.php?id=485380 .
Accessed February 21st 2020. https://en.wikipedia.org/wiki/Western_Allied_invasion_of_Germany .
"News From Our Armed Forces Serving Overseas." The Yarmouth Register May 11th 1945. .
"Jim Gould Historian." Historical Society of Santuit & Cotuit February 4th 2013. .
Image Sources
https://en.wikipedia.org/wiki/20th_Armored_Division_(United_States)

https://www.armydivs.com/20th-armored-division

https://www.emedals.com/