United Congregational Church of Newport, Rhode Island
Introduction
Completed in 1857 and declared a National Historic Landmark in 2012, this historic church edifice served as the United Congregational Church and was designed by Joseph C. Wells. The building is also closely associated with artist John La Farge who decorated its interior with his unique stained-glass windows and murals on its ceiling and walls in 1880-81. Built of Connecticut brownstone, the church served the spiritual needs of the Congregational community into the 21st century. However, it is no longer a house of worship and is currently undergoing a multi-year restoration under the auspices of the nonprofit La Farge Restoration Fund. The structure is currently open for tours and is utilized as a special events venue. The church was designated a National Historic Landmark in 2012.
Images
The 1857 United Congregational Church with its roofless towers.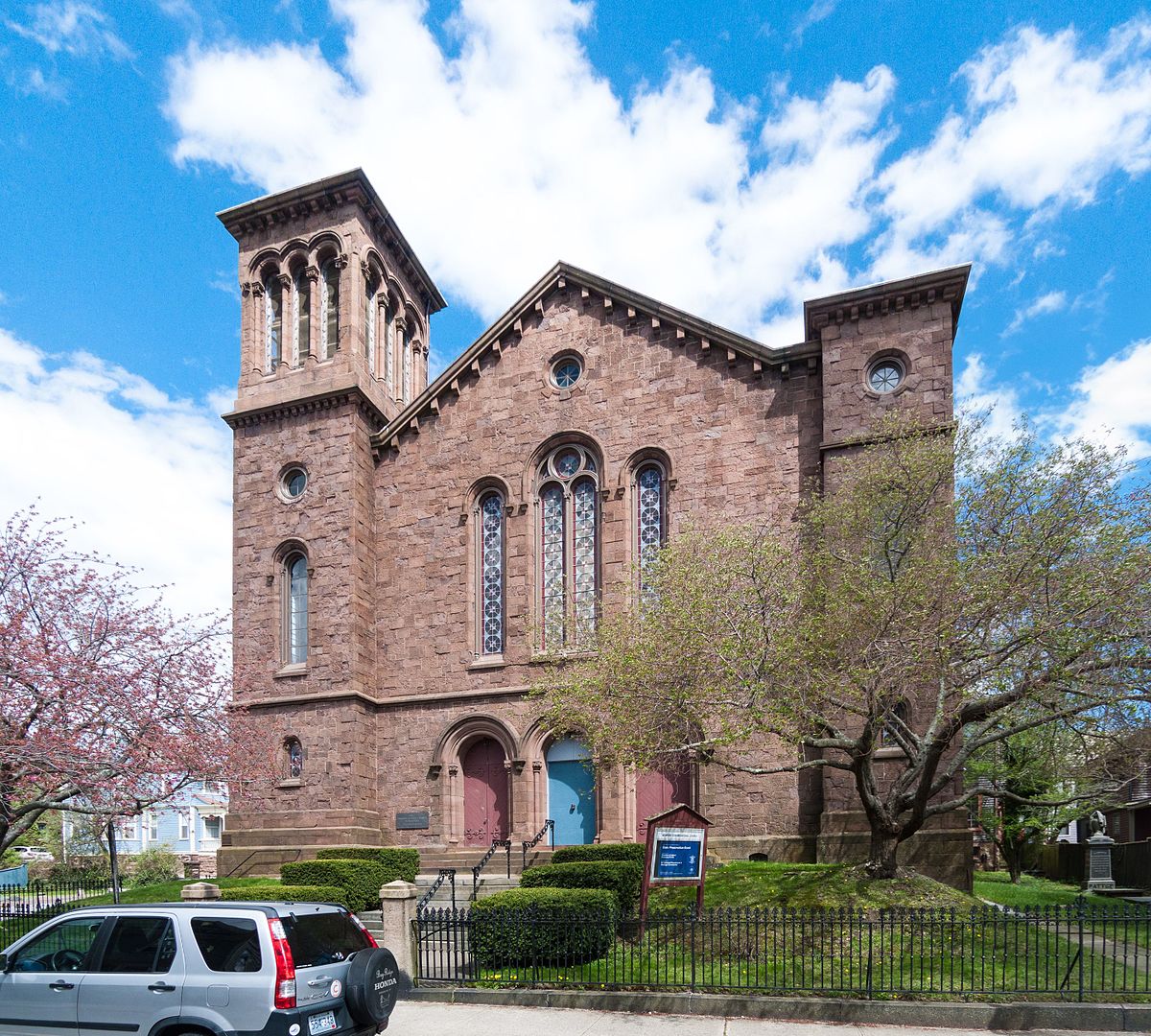 The church's interior prior to restoration efforts.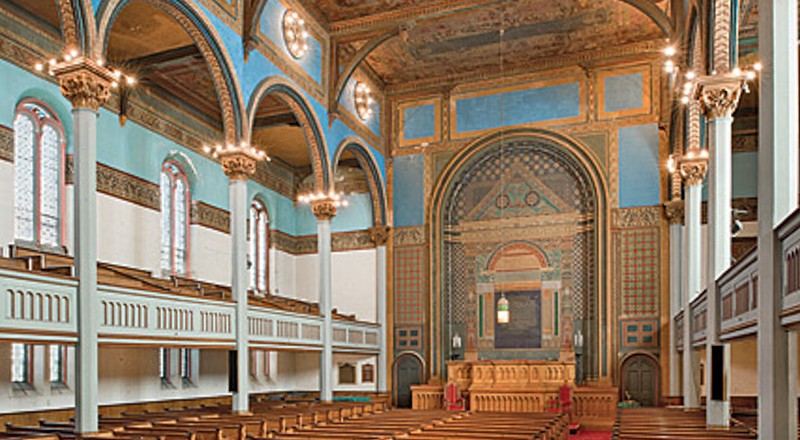 One of La Farge's ceiling murals.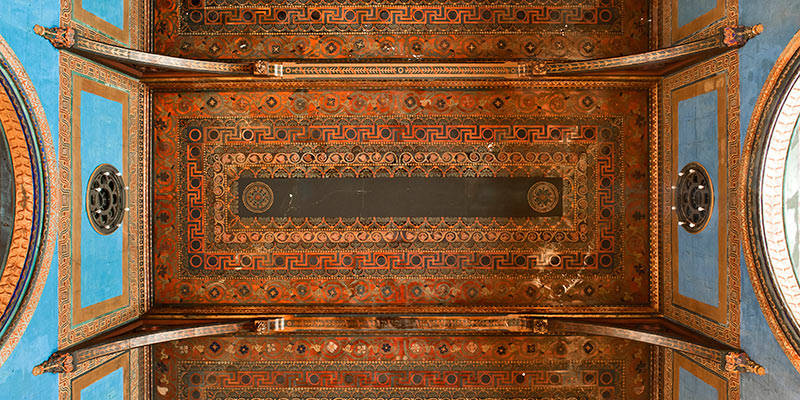 A set of La Farge's paired opalescent windows.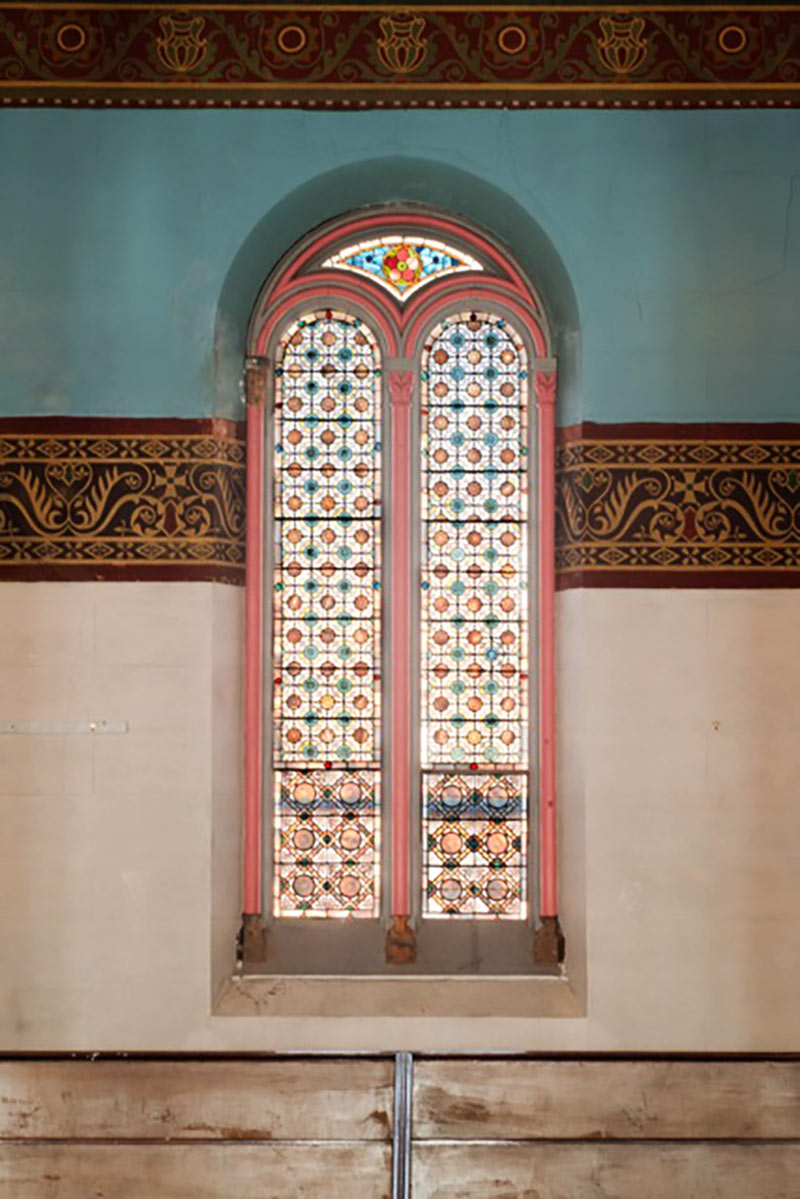 A close-up of the mural behind the church's reading desk.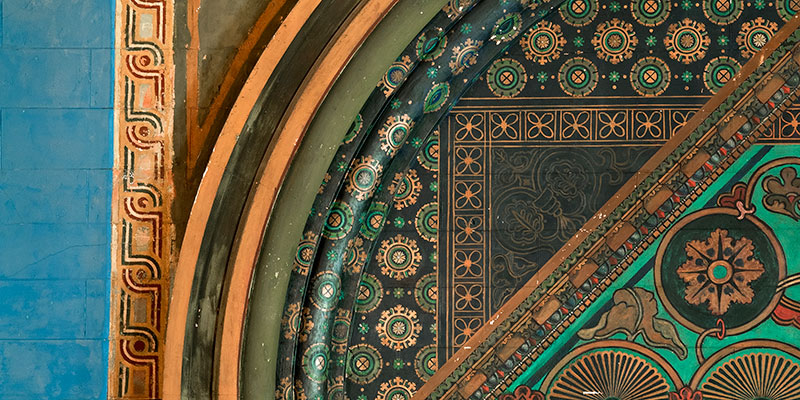 John La Farge passed away in 1910.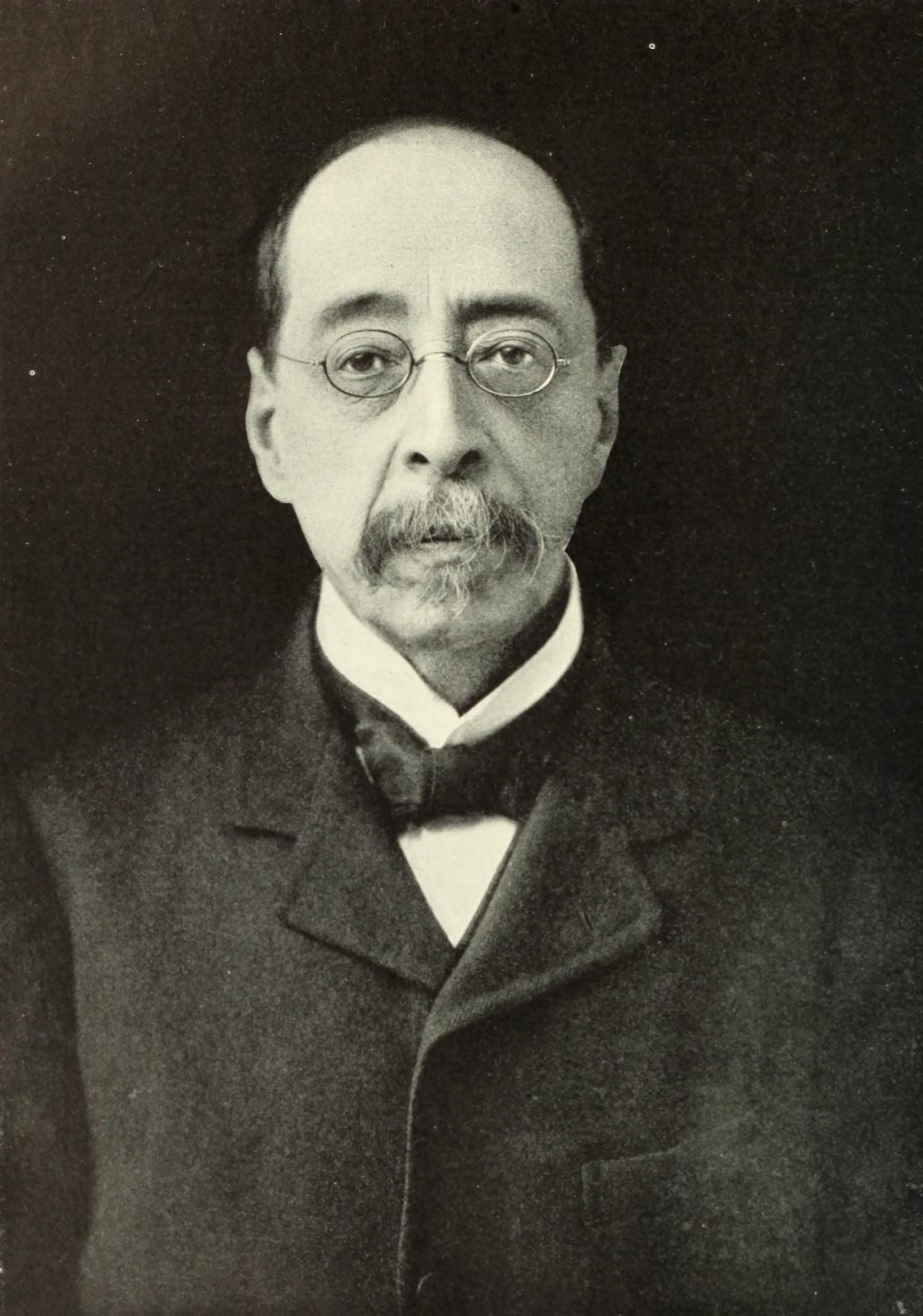 Backstory and Context
Newport's Congregational members can trace their beginnings back to 1695 and Reverend Nathaniel Clap who tended to his congregation until his death in 1745. During Clap's tenure, a second Congregational church formed in 1735 and the two eventually merged as the United Congregational Church in 1833. By the 1850s, the church leaders decided it was time to replace their aging house of worship with one that would serve their needs for years to come. To that end, they contacted English born architect, Joseph C. Wells, to design their new spiritual home.
Wells' designed a rectangular Romanesque Revival structure of rusticated brownstone that featured two asymmetrical towers that flanked its main entrance. That triple-door main entrance takes visitors to a narrow narthex that offers access to both towers. The narthex leads to a rectangular, two-story nave with a chancel on its east end and the choir loft and organ gallery on its west, both framed by large arches. Along each side is a mezzanine with additional seating supported by a series of columns which also hold aloft its soaring ceiling.  A two-story parish house was also built that housed classrooms and church offices.
In the late 1870s, Pastor Henry Van Dyke commissioned artist, John La Farge, to design a comprehensive interior for the church. La Farge had just finished decorating the interior of Trinity Church in Boston, which was designed by famed American architect, Henry Hobson Richardson. La Farge's artistic creativity was restricted by Richardson at Trinity and he was eager to design the Congregational Church's interior without such restrictions. However, there was one restriction La Farge had to follow in Newport. The Congregational branch of Protestantism forbade the use of religious iconography within its churches, to include religious figures and the cross. Thus, La Farge turned to Byzantine, Moorish, and Persian geometric patterns in the murals and stained-glass windows he used in the church.
The same year he contracted with the Congregational Church, 1880, La Farge received a patent for his "colored-glass window" which softened and directed the light passing through it and produced both opalescent and iridescent effects. La Farge designed 20 paired, stained-glass windows and used them to highlight the murals he painted on the interior walls and ceiling. He used his murals and windows to direct the viewers' gaze upward and away from what he considered the church's "ugly" woodwork, to include its plain, simple pews. La Farge completed his work in 1881 and it is largely due to his endeavors that the church was designated a National Historic Landmark. 
As for the rest of the church's history, it is believed that the original parish house was demolished and rebuilt in 1908. In 1938, a hurricane removed the pyramidal roofs and spires from both towers and they were never replaced. Throughout the remainder of the 20th century, the large windows over the organ loft were covered, some of La Farge's murals were painted over and a few of his windows were removed to preserve them. As a result, concerned citizens of Newport created the La Farge Restoration Fund to save, not only the church, but La Farge's last, comprehensive interior design in 1995.
As of this writing, the United Congregational Church is no longer a house of worship. The La Farge Restoration Fund has replaced the church's roof, nave floor, and electrical system and removed all its pews. It continues to restore La Farge's windows and murals and hopes to have its current round of restorations completed by 2024. Currently, the church is open for tours Saturdays from March through December and for special events such as ballets put on by Newport's Island Moving Company in late 2019.  
Sources
Overby, Osmund. "National Register of Historic Places Nomination Form: United Congregational Church." United States Department of the Interior/National Park Service. August, 1970. Accessed February 18, 2020. http://www.preservation.ri.gov/pdfs_zips_downloads/national_pdfs/newport/newp_spring-street_united-congregational-church.pdf
Flynn, Sean. "No longer used for worship, Newport Congregational Church open for events." NewportRI.com April 18, 2019. Accessed February 18, 2020. https://www.newportri.com/news/20190418/no-longer-used-for-worship-newport-congregational-church-open-for-events
Long, Andrew. "John La Farge & His Newport Achievement." La Farge Restoration Fund. Accessed February 18, 2020. http://lafargerestorationfund.org/history/
Connors, Ned. "National Historic Landmark Nomination Form, United Congregational Church: John La Farge Interior." La Farge Restoration Fund. October, 2013. Accessed February 18, 2020. http://lafargerestorationfund.org/wp-content/uploads/2014/12/NCC_HistoricLandmarkNomination.pdf
Additional Information