Hacienda de Lemos (a.k.a. Waverley Oaks, and Pedro de Lemos House)
Introduction
Hacienda de Lemos, also known as Waverley Oaks, was constructed during a ten-year-period from 1921-1931 by Pedro de Lemos. Lemos was the curator of the Stanford Art Museum and the founder of the Carmel Art Institute. In addition to working as a curator, De Lemos taught, published and produced successful works of art and architecture. De Lemos designed the historic house and created several of the decorative tiles found inside and outside of the house by hand.
Images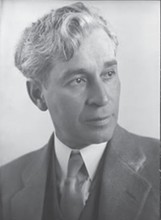 Backstory and Context
The nine-thousand-square-foot Spanish Colonial Revival Pedro de Lemos House (also known as Hacienda de Lemos and Waverley Oaks) was built from 1931 to 1941 for Pedro Joseph de Lemos. Director of the Stanford University Museum of Art from 1918 to 1947, de Lemos enjoyed success as a painter, printmaker, illustrator, and architect. 
Pedro de Lemos (1882–1954) attended the California School of Fine Arts, the San Francisco Institute of Art, and the University of California. His academic pursuits did not include a formal study of architecture, yet his designs have enjoyed a lasting legacy in the Palo Alto region, including his own Hacienda de Lemos home. That it took ten years to finish demonstrates the passion for which Lemos had for art and design, including in the building of his own home. 
De Lemos was born in Austin, Nevada, but raised in Oakland, California. In addition to the previously mentioned education, he also studied at the Art Student's League and Columbia University with such lauded figures as Harry Stuart Fonda and Emile Gremke. In 1913, he accepted his first teaching position as a professor of design at Cal. As well, he worked as an illustrator and designer and began teaching classes in decorative design and etching at the San Francisco Institute of Art, where he became director in 1915. In 1918, Stanford University Museum and Art Galleries invited him to become its director; he accepted the position and remained there until 1947. 
His influence reached beyond the walls of Stanford, where he added to teaching duties and editor-in-chief of the School Arts Magazine to his responsibilities as director of the museum. As, editor–in–chief, he provided graphic instructions to 45,000 teachers in Native American and Colonial arts and crafts, which consequently revolutionized art education in America's classrooms. 
De Lemos did not just teach art, though. The Corcoran Art Gallery in Washington, D.C., the Art Institute of Chicago, and at the San Francisco Exposition of 1915 all displayed his work. And, he gained fame locally as an influential architect. In addition to his home, he designed several prominent buildings in Palo Alto. 
Sources
Boghosian, Paula and John Beach. "Nomination Form: Pedro de Lemos House." National Register of Historic Places. nps.gov. Jan 10, 1980. https://npgallery.nps.gov/NRHP/GetAsset/NRHP/80000863_text
Feuer, Margaret. "Hacienda de Lemos — 1931." Palo Alto Stanford Heritage. pastheritage.org. April 20, 2019. 1https://www.pastheritage.org/Articles/deLemos.html
Klein, , Jennifer.. "Persevering to preserve the past: Hacienda's owners' patience rewarded with a shining example of history." Palo Alto Online (Palo Alto) February 5th 1999. https://www.paloaltoonline.com/weekly/morgue/real_estate/1999_Feb_5.HOME05.html
Image Sources
https://www.cawarchitects.com/content.php?id=WAO

https://www.cawarchitects.com/content.php?id=WAO

https://www.pastheritage.org/Articles/deLemos.html

Additional Information