Samuel L. Davis Cigar Factory
Introduction
Samuel L. Davis Cigar Factory is an abandoned factory in Tampa, Florida. It was built in 1911 and has been abandoned for over 30 years. It neared completion in 1910, but a fire broke out and burned everything except the tower down. The building has been owned by multiple companies including Davis Bros. Cigar Co., Gradia, Annis & Co., Santaella & Co., and Sunstate Sportswear.
Images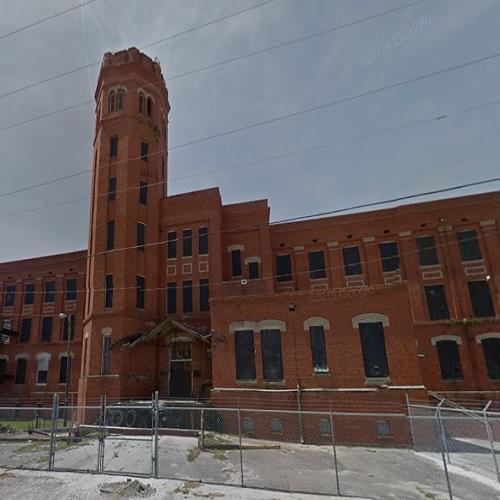 Backstory and Context
The building started construction in 1909 by Samuel L. Davis and his brother Fred Davis, who both owned a cigar business called Davis Bros. Cigar Co.. They had two other factories, the Joyce Cigar Co. factory and the Balbin Bros. factory, that had over 600 employees and were planning to expand. The building was being designed by Fred J. James, who designed the Y. Penda & Alvarez factory. But in May 1910, nearing completion, a fire razed the entire building except the tower. It finished construction in 1911 and the the company moved in after the Balbin Bros. factory suffered major damage due to arson.
Sources
Samuel L. Davis Cigar Factory, Abandoned Florida. January 14th 2020. Accessed February 3rd 2020. https://www.abandonedfl.com/samuel-l-davis-cigar-factory/.
This is a website about abandoned buildings in Florida and the history behind it and how it was abandoned. It talks about the Samuel L. Davis Cigar Factory and how the owner got into the business and how he came to have this factory built. It also talks about how the factory moved owners and eventually became abandoned due to no one taking the place.
Reyes, W. "Anatomy of a Cigar Factory." Tampa Cigar Factories, 5 Dec. 2019, https://www.museumofcigars.com/anatomy_bldg.html
This is a website about how cigar factories were made and built in the late 19th century. It talks about how the design of these cigar factories were engineering marvels and shows us the inside of a cigar factory. It also has pictures of the many cigar factories that were built in Florida.
Image Sources
https://virtualglobetrotting.com/map/samuel-l-davis-cigar-factory-former/view/google/