Polk County History Center/ Old Polk County Courthouse
Introduction
In 1862, Jacob Summerlin, a cattle baron, donated acres of land for the small community where Bartow, Florida now stands to the community to build schools, churches, and a courthouse. In 1908, the Old Polk County Courthouse was built to replace the previous courthouse which served up until 1995 until a larger one could replace it but has since served as a historical center.
Images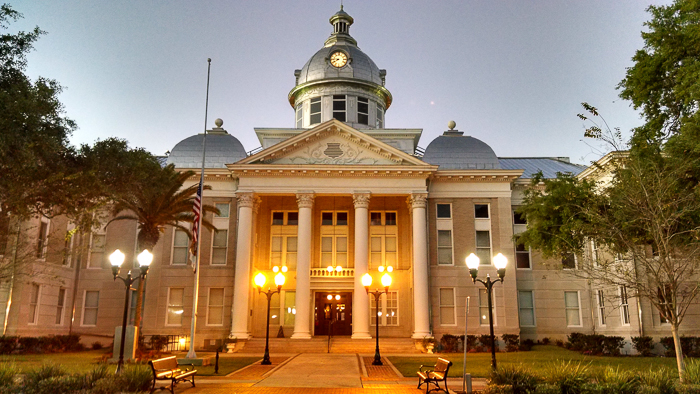 Sources
Kaylor, Anne. "Polk County Courthouse." Polk County Courthouse, 17 Sept. 2009, web.archive.org/web/20101101130759/jud10.org/Courthouses/Polk/polk.html.
This website tells how the museum was originally built as the courthouse as well as the courthouse that existed before itself. Before Bartow was even considered a city, a cattle baron donated several acres of land to the people of the area to build government buildings, homes, businesses, and schools to establish the residents as a town. All of this information on this website is very important for the entire history of the land and how the courthouse came into existence.
Bowman, Hazel, and Freddie Wright. "Museum." Polk County Historical Association, 2008, www.polkcountyhistory.org/museum/.
This website describes the purpose of the museum. The museum has a bunch of information about the local area and the history of the building itself. This website also has contact information so I can talk to someone who knows more about the location as well as potentially visit there myself. I can also use all of the information that the museum provides for details about the history of the area.
Image Sources
http://cetan.org/2014/03/16/old-polk-county-courthouse/