Churchill's Pub
Introduction
A small Miami venue in Little Haiti. It is known as one of the biggest venues for underground music of all types. Hosting over 100 bands in just one year, Churchill's is one of the few venues in the world to host that much talent in one space. It's been in standing for over 40 years and was host to many acts like Marilyn Manson, Social Distortion, and Iggy Pop.
Images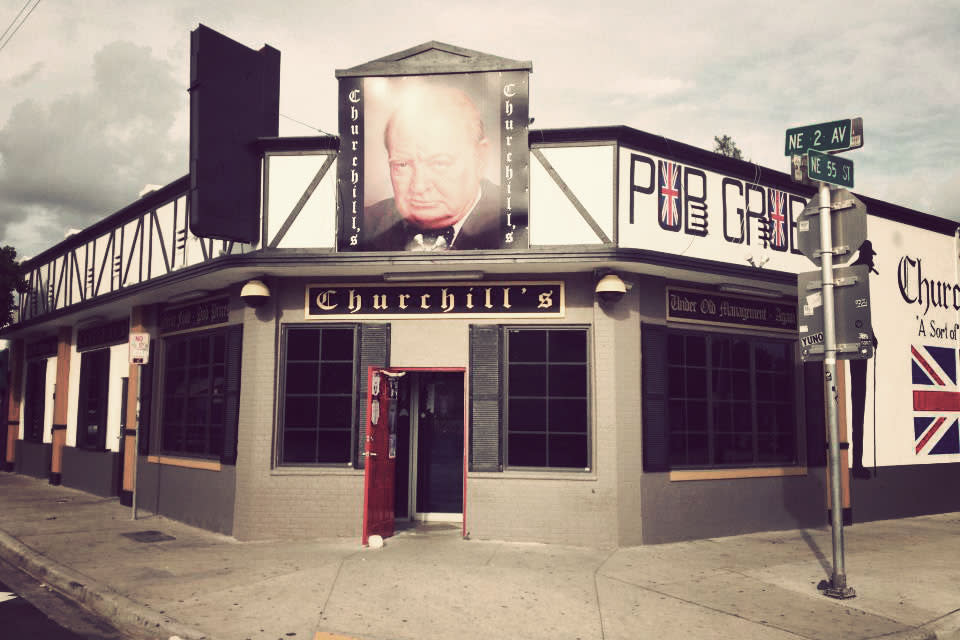 Sources
"Churchill's Pub: About us". Churchill's Pub. 2020. https://www.churchillspub.com/page/about-us
Fikentscher, Kai. "'You Better Work!' Underground Dance Music in New York City". Wesleyan University Press. 2000. Pg 9-10.