Page Field
Introduction
Page Field is an airport in Fort Myers, Florida that was originally opened during 1927 on a repurposed plot of land. It served as an advanced training base for the US military during World War II but, since 1945, is now used and was renovated to serve general aviation purposes.
Images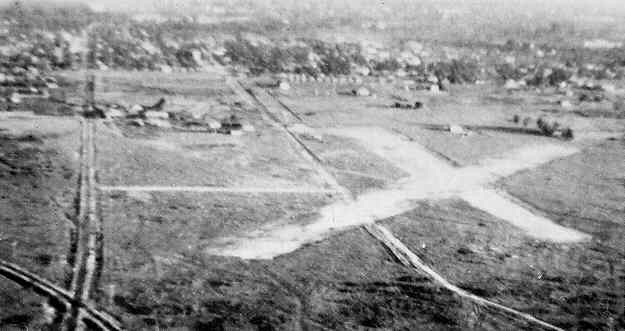 Backstory and Context
Page Field was named after the first Floridian to receive a commission into the Army Air Corps, Capt. Channing Page. It was built upon land that was originally meant to serve as a golf course. Eventually, during 1927, it was decided that the land would be turned into an airport with later improvements to avoid sodden runways during summer rains. By World War II, the airport was used as an advanced fighter training base with 276 officers and 1,393 enlisted men stationed there in 1944. In 1945 military operations ceased and since then it has been, again, renovated to serve general aviation purposes. 
Sources
The Page Story. (n.d.). Retrieved from
https://www.flylcpa.com/fmystory/
Bickel, M. (2015, March 9). Page Field in Fort Myers: Frequently asked questions. Retrieved from https://www.news-press.com/story/news/2015/03/09/page-field-in-fort-myers-frequently-asked-questions/24656477/
Image Sources
https://www.flylcpa.com/fmystory/

Additional Information