Bellamy Bridge
Introduction
This bridge is known as Florida's most haunted bridge. It was built in 1914 out of steel and is currently located on a hiking trail that leads to Marianna. It is supposedly haunted by a woman named Elizabeth Jane Bellamy who died tragically on her wedding day due to her dress catching on fire. Years later her husband also committed suicide by slicing his throat with a razor. Countless hikers have reported sightings of these two on the bridge.
Images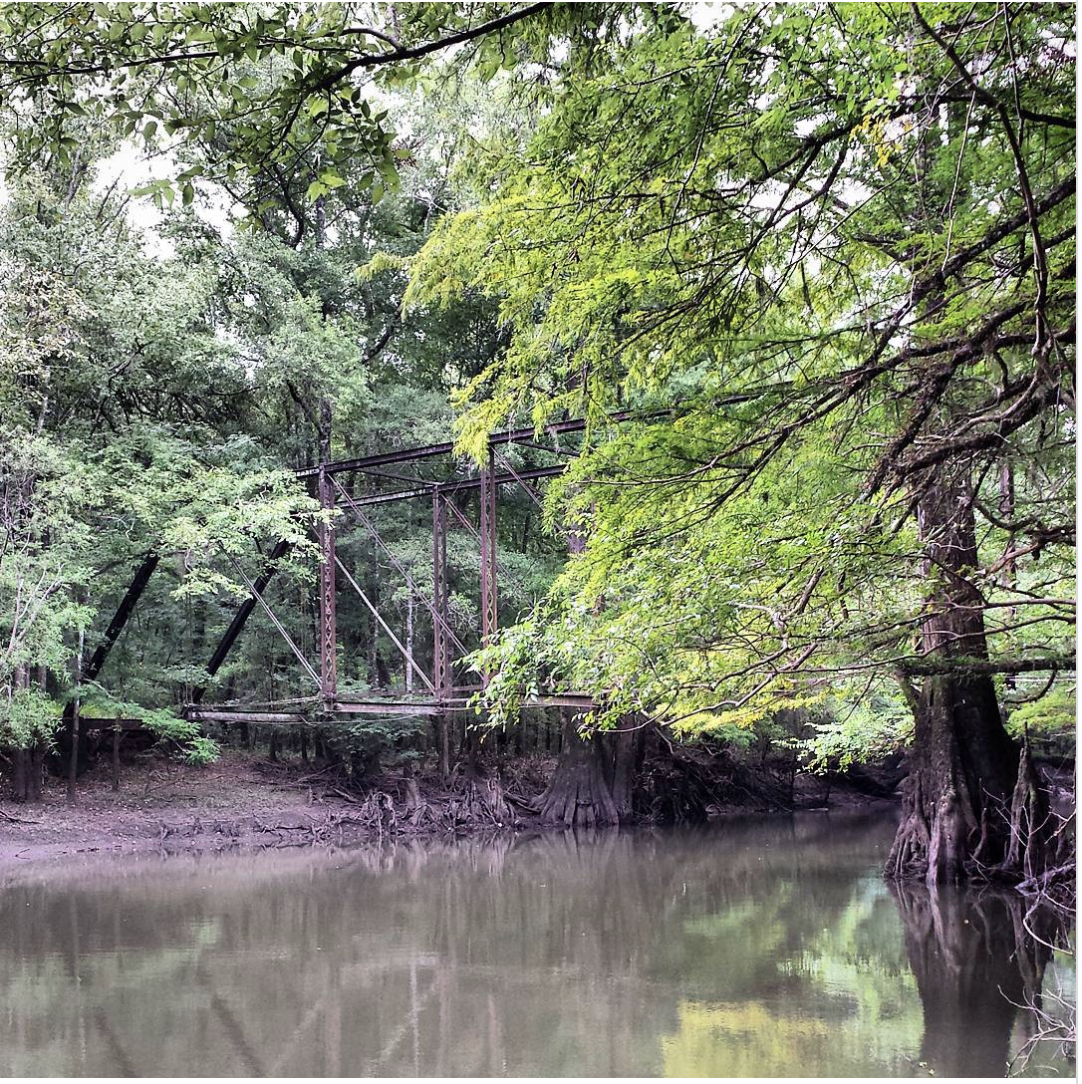 Sources
Bellamy Bridge
Bellamy Bridge Heritage Trail, Bellamy Bridge. Accessed February 28th 2020. https://bellamybridge.org/.
The Bellamy Bridge is located on Heritage Trail off the side of State Road 162. It is the "oldest structure of its type in Florida." Also it has been proclaimed to be "the most haunted spot in Florida" as well. There are several different stories surrounding the bridge which include a headless moonshiner wagon driver. The most famous story is definitely the story of Elizabeth Jane Bellamy whose story will certainly send chills down the readers spine. 
Coffone, Thelma Raker. Ghost of Bellamy Bridge in Northwest Florida, Exemplore. September 23rd 2019. Accessed February 28th 2020. https://exemplore.com/paranormal/Ghost-of-Bellamy-Bridge-in-Northwest-Florida.
Elizabeth Bellamy was set to be married to a doctor on May 11, 1837. She wore a beautiful full wedding gown to her father's manion's rose garden when the flowers were in bloom. During the end of the reception she decided to rest for a moment due to the heat of the southern sun and her heavy wedding dress but awoke to a burning sensation. Her dress had caught fire on an open candle in her room while she slept. The fire had spread throughout her dress and even to her hair. She then ran down the staircase engulfed in flames from which she never recovered. On her deathbed she famously said to her husband, "I will love you always and forever. Never will I leave you." So begins the legend of Bellamy Bridge.