The Devil's Chair
Introduction
In the Lake Helen-Cassadaga Cemetery there lies a chair that, even in the highly "haunted town" of Cassadaga, attracts attention. It has a very eery urban legend that talks about how if you sit on the bench at midnight the devil himself will make an appearance. Additionally, if you leave a full can of beer on the chair it will supposedly be empty in the morning.
Images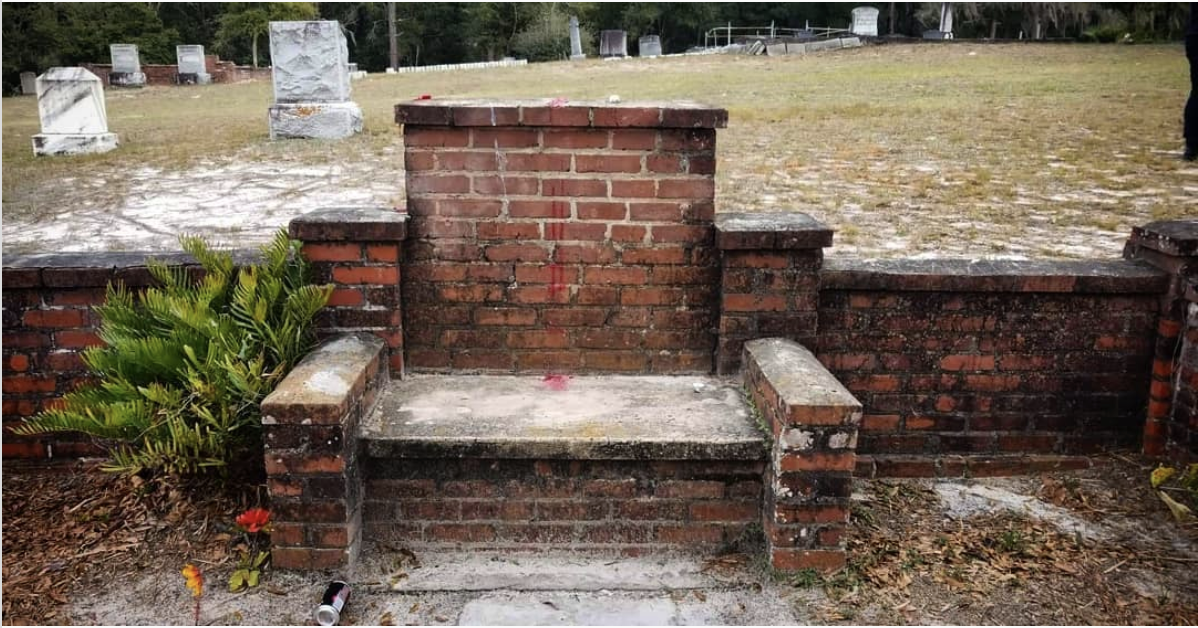 Sources
Devil's Chair
The Devil's Chair, Weird U.S.. Accessed February 28th 2020. http://www.weirdus.com/states/florida/cemetery_safari/devils_chair/index.php.
The Devil's Chair is located in Cassadaga Florida and is the subject of great debate amongst the residents. There are a myriad of myths surrounding this chair but the most common theme among them is that the Devil will visit you if you sit on it at midnight. Sometimes it is reported that he speaks to you with a voice inside your head while other people have reported seeing him directly in person. Another recurring theme is that if one stands up from the chair he will vanish instantly making the chair required for interaction. 
Bricks. Strange and Creepy. May 15th 2015. Accessed February 28th 2020. http://strangeandcreepy.com/devils-chair/.
This chair was supposedly built "by the devil himself, and that he sits in the chair after midnight waiting for people to come." If one sits in the chair after hours one may hear him whisper evil things to you and he may follow you throughout the rest of your life. Another well known myth states that if you leave a full beer can by the morning it will be empty with the can remaining unopened.