Old Melbourne Beach Town Hall
Introduction
The Old Melbourne Beach town hall currently houses the old town hall history center. It was built in 1908 but was actually built in a different location. Originally the building was home to the Melbourne Beach Improvement Company and was located in Ryckman park. The building was moved in 1953 about two miles to where it sits today.
Images
Outside of the Old Town Hall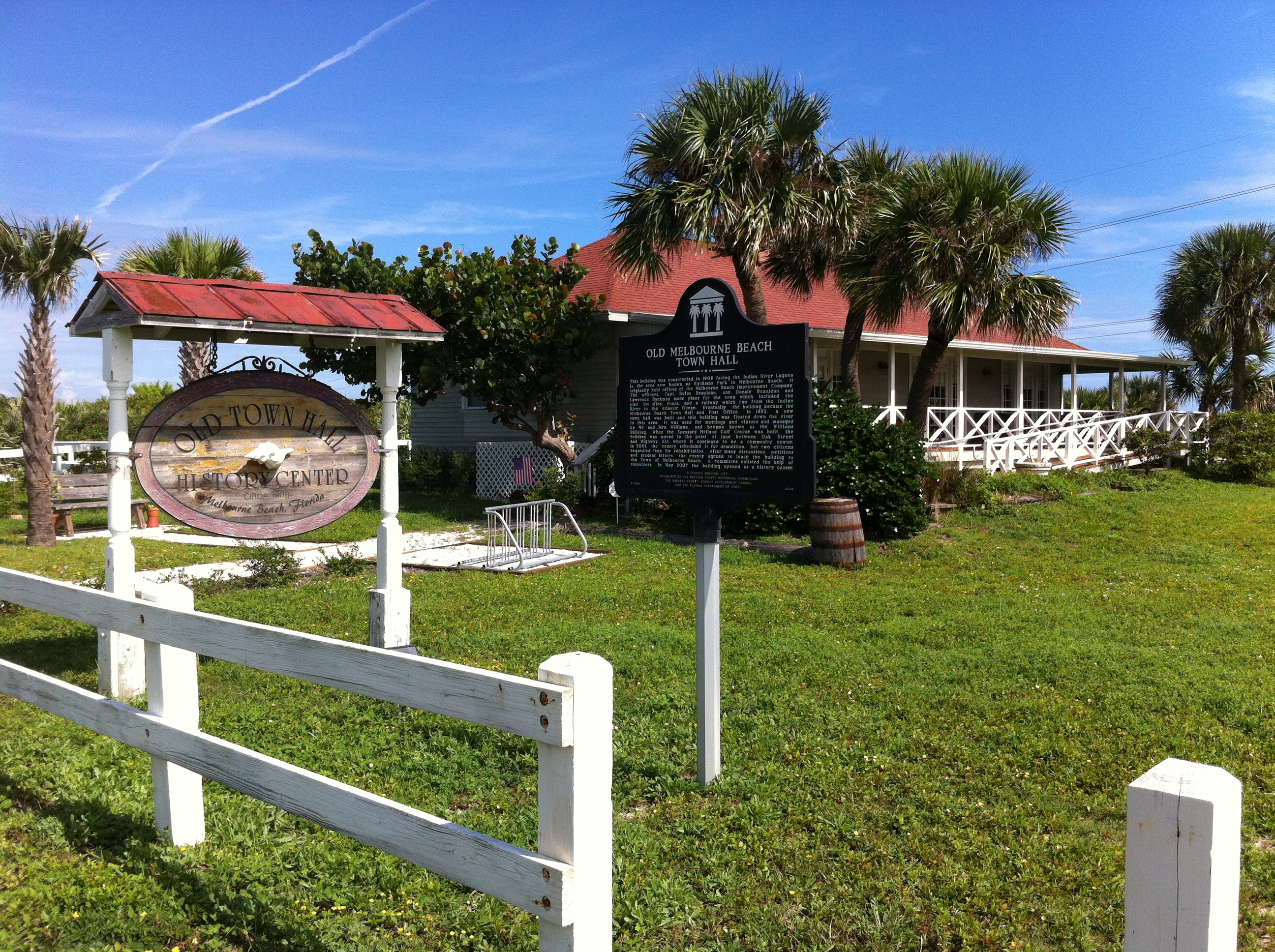 Sources
"History Center Board." Melbourne Beach FL, www.melbournebeachfl.org/history-center-board.
This website goes over some of the current things that go on in the Old Melbourne Beach Town Hall and some of the exhibits they have. But then also goes into detail about the history of the town hall and the names of some of the people who helped build the town. Finally it recounts how the town hall was moved from its original location to where it rests now.
"History of Melbourne Beach." Melbourne Beach FL, www.melbournebeachfl.org/home/pages/history-melbourne-beach.
This website focuses more on the general history of Melbourne Beach. It goes over the founding and some of the prominent early residents that helped to make the community into what it is today. Much of the planning of the new city took place within the Old Town Hall so this information is relevant to understanding the significance of the town hall to the cities history.
Image Sources
https://en.wikipedia.org/wiki/Old_Melbourne_Beach_Town_Hall