Tampa Bay Automobile Museum
Introduction
The Tampa Bay Automobile Museum has been around since 2005 and is located in Pinellas Park, Florida. It displays historic automobiles from the 20th century, with the focus on cars that show unique creativity and imagination in their history as well as engineering. The Museum is dedicated to the engineering innovations of the 1920s and 1930s. It is a showcase for the engineers who were responsible for the new technology of the time. The Museum features more than fifty automobiles, many of them being front-wheel drive or rear-engine automobiles.
Images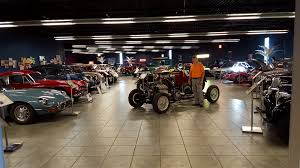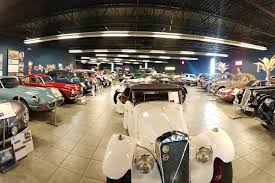 Alain Cerf - Owner of Museum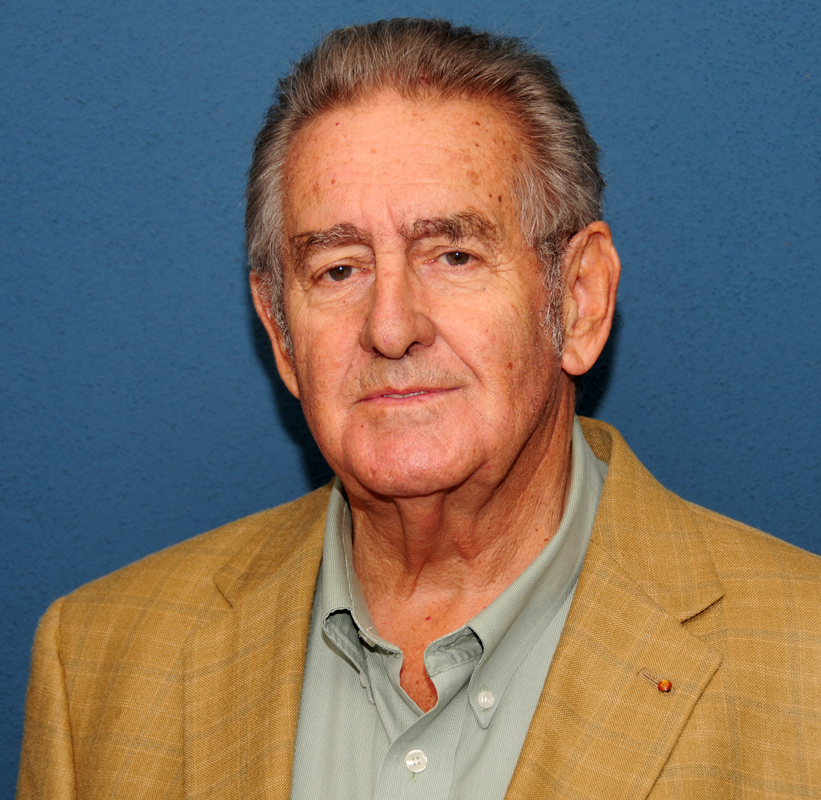 Mercedes 130H aka "The Lesser-Known People's Car" - Designer Hans Nibel's 130H was presented at the Berlin Auto Show of 1934 with a rear-mounted, water-cooled 1.3 liter engine. Though the engine was small, it created an "oversteer" condition. It was not a commercial success, but its ideas evolved into other cars, such as the VW Beetle, of which thirty prototypes were built in 1937.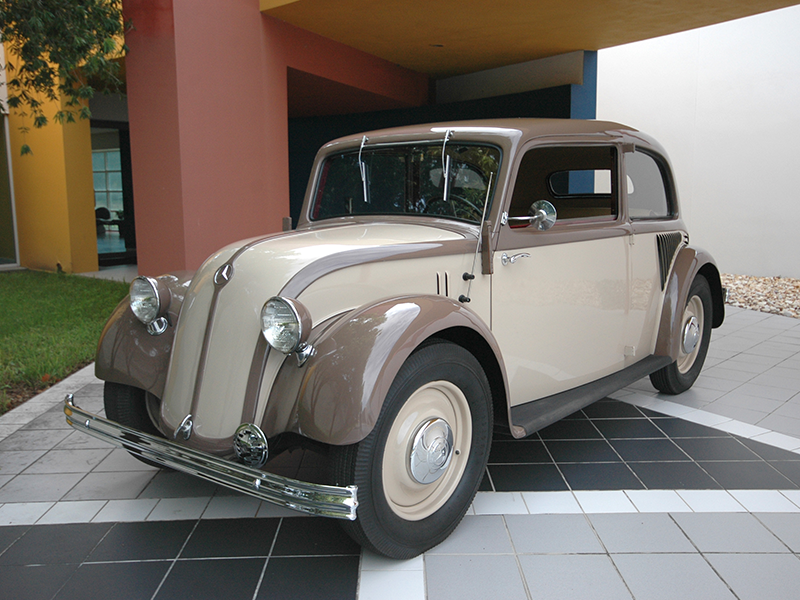 Allard P1 - The Allard P1 features a Ford V8 engine, a Ford chassis modified with an independent suspension, and a body made from wood and aluminum. The P1 was the first British car to win the Monte Carlo rally in 1952 after many years of participation in the race.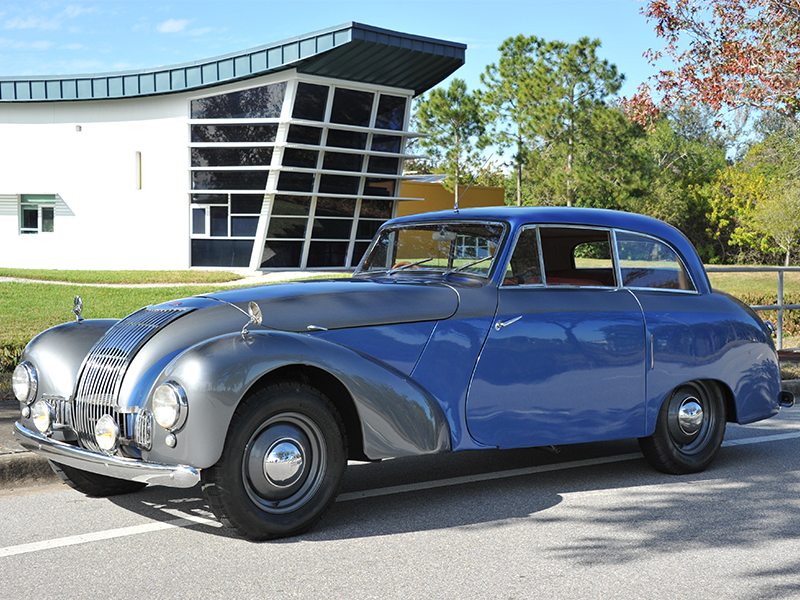 Tatra T97 - In 1932, Tatra designed a prototype automobile, with a rear engine, in the same league as the Volkswagen. In 1934, another car went into production: the Tatra 77.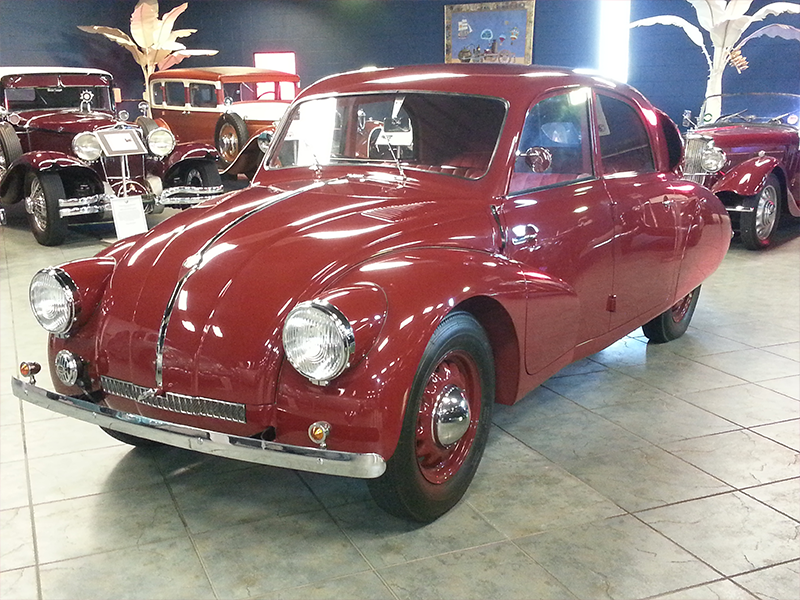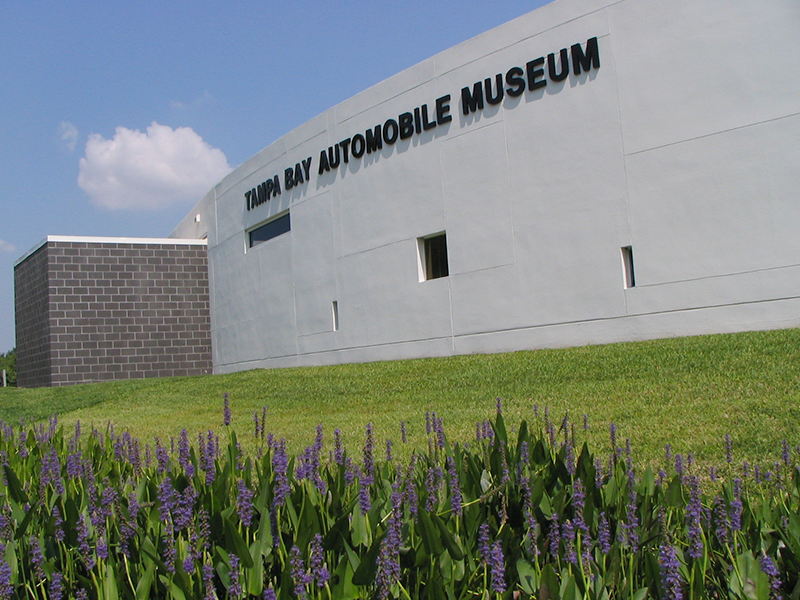 Backstory and Context
The Tampa Bay Automobile Museum, located in the Tampa, Clearwater, St. Petersburg area of west central Florida, features a unique collection of vintage cars and vehicles. They include pioneering front wheel drive and rear engine cars from the 1920's and 1930's. Every vehicle was specifically chosen based on the engineering achievements that made it and its role in the evolution of the automobile. These select cars are what set the standards for the engineering of automobiles today. Visitors enjoy this fascinating combination of art and science in 12,000 square feet of gallery space.The musuem came to be when the owner Alain A. Cerf bought his first "vintage car". He had always loved the classics and was upset to see that one after another, after good service, they were garaged, waiting for better years. Then Tatra cars from Czechoslovakia started to become an interest. He was intrigued by technology and the idea of a collection based upon avant-garde automobile technology grew stronger every day. The museum galleries are home to some of the finest early approaches to aerodynamic shapes and packaging, front wheel drive and rear engine-rear drive engineering, unibody construction, pioneering uses of materials like cast aluminum, pressed steel and more.
The museum offers a look at very rare cars which are privately owned. Most are meticulously restored to show quality. Many are award winners at the most prestigious national shows. All have detailed descriptions which makes the visit very interesting. Most of the automobiles are registered and are driven on occasion. The staff are very knowledgeable and eager to engage in conversation. Florida's Pinellas Park's Tampa Bay Automobile Museum preserves and exhibits the artifacts of culture. Find one-of-a-kind and memorable art pieces at this great art museum and leave with some artistic inspiration. This exciting array of history can be seen from Monday to Sunday for just eight dollars.
A few words from the owner: "I was born in France and bought my first "vintage car" out of necessity in the 1950's when a car such as a Talbot, Delahaye or Darl' Mat was less expensive than a modern "people's car". I loved those classics and one after another, after good service, they were garaged, waiting for better years. Tatra cars from Czechoslovakia became another interest. I was intrigued by technology and styling that could almost have come from outer space. The idea of a collection based upon avant-garde automobile technology grew stronger every day."
Sources
"An Automotive Treasure Chest at Tampa Bay." Plus Company Updates, 2017. EBSCOhost, search.ebscohost.com/login.aspx?direct=true&db=edsggo&AN=edsgcl.497920823&site=eds-live&scope=site.
Jim McCraw has been writing about cars, motorcycles, design, technology, car people and racing for 50 years. The Journal that he writes for is the go-to daily automotive news and information source for nearly half a million passionate classic vehicle enthusiasts. He goes on to explain that since the grand opening of the museum, it has evolved and acquired more exotic European machinery. The museum has almost six dozen cars in all, and many have badges that most enthusiasts have never heard of. It is also noted that Alain Cerf, his sons, Olivier and Emmanuel, and daughter-in-law Susan, are all involved in the museum. 
Belcher, Charley. "Tampa Bay Automobile Museum Showcases Cars from as Far as Czechoslovakia." FOX 13 Tampa Bay, FOX 13 Tampa Bay, 14 Oct. 2019, www.fox13news.com/good-day-tampa-bay/tampa-bay-automobile-museum-showcases-cars-from-as-far-as-czechoslovakia.
Alain Cerf bought his first vintage car in the 1950s and the rest is history. This article highlights the exotic cars that Cerf keeps in his collection. This includes cars such as rare, early front-wheel drive. Tatra rear engine cars, along with rear-engine Mercedes-Benz. Citroën cars which are the only surviving car by French engineer Émile Claveau. As well as an unique working full-scale replica of the first self-propelled mechanical vehicle, the "Fardier à vapeur" of Nicolas-Joseph Cugnot. The museum is next door to its parent company, Polypack. This is a manufacturer of automatic packing machinery. 
Lindberg, Anne. "TAMPA BAY AUTOMOBILE MUSEUM; An unusual track record." St. Petersburg Times [St. Petersburg, FL], 16 Mar. 2005, p. 1. Gale General OneFile, https://link.gale.com/apps/doc/A130367152/ITOF?u=orla57816&sid=ITOF&xid=15d428d9. Accessed 31 Mar. 2020.
This article from the St Pete Times gives an inside look on Alain Cerf's motives for creating this museum. In an interview he says that he kept keeping cars for fun and the next thing he knew he was collector. He now gives everyone the chance to see his collection of more than 40 automobiles. Most of the collection was made in the 1920s through 1930s. The article also acknowledges the construction workers on the site and gives them credit. They were responsible for putting the finishing touches on the new museum so the car collection was able to be moved in.
"Tampa Bay Automobile Museum." Tampa Bay Automobile Museum, www.tbauto.org/.
The official website for the museum has everything you need to know. There is insight on every car in the gallery with a picture and the description listed. It explains how the museum came to be with the owner making a purchase of his first vintage car. Words from him describe the meaning of the museum and further the history. News and events are listed to keep viewers updated on what's going on. They also have resources available through links on the site to help people understand the complex history of each car.
"Tampa Bay Automobile Museum." Visit St Petersburg Clearwater Florida, www.visitstpeteclearwater.com/profile/tampa-bay-automobile-museum/2018.
This is a travel website for St Petersburg to get people to visit the area. It has the Tampa Bay Automobile Museum as one of the top attractions to see. It promotes the museum by explaining all of the exciting things that it has in store. It explains what it's like to visit it and the top things that people see. It also gives the history of the museum so people are educated on where these cars are coming from. The site doesn't fail to include travel tips and details to make peoples visits easier. 
Image Sources
https://www.tbauto.org/

https://www.tbauto.org/project/mercedes-130h-1935-germany/

https://www.tbauto.org/project/allard-p1-1950-great-britain/

https://www.tbauto.org/project/tatra-t97-1942-czechoslovakia/