Historic Downtown Melbourne
Introduction
Historic downtown Melbourne is a collection of smaller shops and restaurants near the mouth of crane creek. It is a great place to walk around and plays an important role in the beginning of the city. The Old Melbourne High School was built in the 1920's but it has since moved and been abandoned. Now there is The Henegar Center for the arts as well as other galleries and shops that make is one of the centers for the arts in the area.
Images
Sign as you enter downtown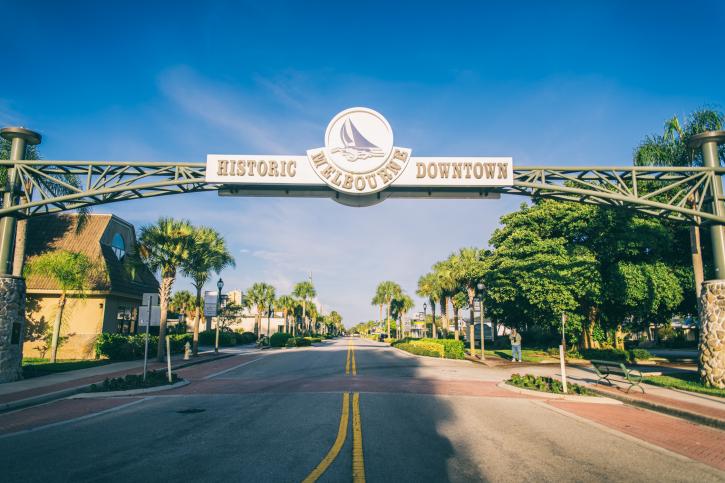 Sources
The Editors of Encyclopaedia Britannica. "Melbourne." Encyclopædia Britannica, Encyclopædia Britannica, Inc., 8 Aug. 2013, www.britannica.com/place/Melbourne-Florida.
This website goes over some general information about Melbourne Florida such as its location and when it was founded. It also briefly covers why the town was renamed and some of the influences on the growth of the town one example being the Kennedy Space center.
"Melbourne Florida: Beautiful City On The Space Coast." Florida Back Roads Travel, www.florida-backroads-travel.com/melbourne-florida.html.
This website goes into detail and focuses on some of the people involved in the early history of the city. People such as the first postmaster who named the town that had a lasting impact on the town. It also goes over some interesting stories of people who lived in the early beginnings of the town. It ends with a list of Historical Cites in Melbourne and a few notable people from the town.
Image Sources
https://www.visitspacecoast.com/melbourne/things-to-do/downtown-melbourne