TECO- Tampa Electric Company
Introduction
Tampa Electric has supplied the Tampa Bay area with electricity since 1899 and started off as a company that managed electric trolley systems for the 12-year-old city of Tampa. It's West Central Florida service area covers 2,000 square miles, including most of Hillsborough County and parts of Polk, Pasco, and Pinellas counties. The company has more than 5,000 megawatts of generating capacity and over 765,000 residential, commercial and industrial customers that depend on Tampa Electric for reliable power. The company invests in electricity generation, transmission, and distribution, as well as gas transmission and utility energy services. They have recently switched to a focus on transformation from high carbon to low carbon energy sources.
Images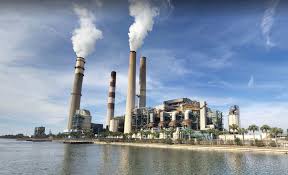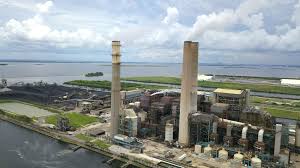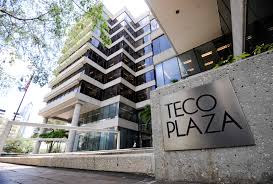 Backstory and Context
Tampa Electric was able to build their first steam generating plant in 1906. This was a coal-fired unit on the banks of the Hillsborough River. They remained in the trolley system and ice-making businesses for a while, and then in 1913, the company started giving away light bulbs to encourage bringing electricity into people's homes. During the 1930s, the company noticed that the street railway system's use and revenue was declining. Due to this, electric rail transportation was abandoned in 1946. Then in 1955 the company decided to shift Tampa Electric's main source of power from oil to coal. They thought this change was necessary to reduce the company's dependence on oil because oil prices were starting to skyrocket. The company grew from an electric company to an energy company in 1981 due to the formation of TECO Energy as a holding company. This meant that the shipping, bulk storage, and coal mining companies, which had been part of the electric company, became separate corporations. With the help of a steadily growing economy, Tampa Electric's performance boosted in the early 1990s. Today, the company continues to work on developing its own businesses and projects to create value and increase earnings.
Sources
Annotated Bibliography
"Tampa Electric." Emera, www.emera.com/companies/regulated-electric/tampa-electric.
           Emera is the company that owns TECO and they are a North American leader in the transition to cleaner energy. They have close to 2.5 million utility customers in the US and Canada. They explain that they are working on modernizing to start using more renewable sources of energy. It states the goals they have for the future of electric and how they are moving towards them. The company also takes the time to go over all of the people involved in the operation, so you know you are in good hands.
"Tampa Electric." Tampa Electric Website, www.tampaelectric.com/company/about/.
           The official website for Tampa Electric gives an overview of the company and explains what they stand for. The site gives information on how they are doing with the environment, the community, and within themselves. They also share details on topics such as executive leadership, reliability, and vital statistics. TECO is open about how they are running their operation and want the public to know about it. The site shares how the company came to be where it is today and its hopes for the future.
"TECO ENERGY, INC." FundingUniverse, www.fundinguniverse.com/company-histories/teco-energy-inc-history/.
           This website explains the history of how TECO came to be. It starts off with how TECO used to be a trolley system and ice-making businesses. Then into how TECO started to ween off those business and start focusing on electric. It states the key moments in history along with the main people involved at the time. There are specific dates with every event to help keep the timeline straight. It gives insight on what the company was thinking at the time they made their decisions. Then it follows along with the growth of TECO from when it made the change from an electric company to an energy company.