Norris House
Introduction
This large Spanish Revival house was built in 1927 and served as the home of Kathleen and Charles Norris, two acclaimed authors. Kathleen wrote 90 books and by the 1940s was the highest-paid female author in the United States. Her books featured strong lead female characters who lead fulfilled lives, and her books sold well. Charles Norris served as his wife's agent and editor, but he was also a literary figure in his own right. In 1949, the San Francisco Diocese purchased the Norris House and it served as the Newman Center at Stanford University. The property is listed on the National Register of Historic Places and again became a private home around the year 2000.
Images
Historic Norris house in Palo Alto, CA.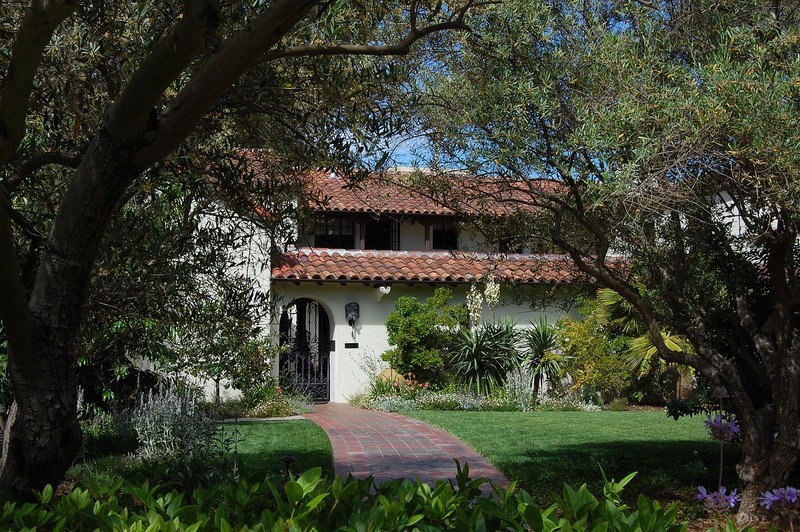 Kathleen Norris, lauded author during the first half of the 20th Century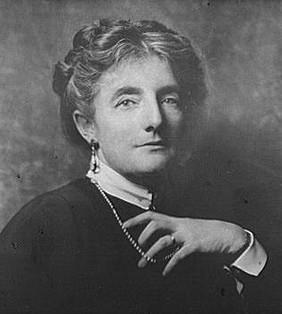 Backstory and Context
The Norris House (1927) enjoys historical significance mainly due to its inhabitants: Kathleen and Charles Norris, both of whom enjoyed fame for their literary works. Kathleen Norris once stood as the United States' highest-paid female author. Architect Birge Clark designed the home and remains one of the region's best-known masters of the Spanish Colonial Revival design.
Kathleen Norris published her first novelette, Mothers, in 1911 to instant acclaim and in the 45 years that followed, she wrote 90 novels, romantic stories, and mysteries. A common theme in her books involved a strong female character who embodied her ideal image of a fulfilled woman. In addition to novels, Kathleen also contributed articles and short stories to many magazines. She wrote a weekly column and answered 700 letters a week for Bell Syndicate, fulfilling a role later made famous by "Dear Abby" and Ann Landers. 
Charles Norris served as his wife's agent and editor, but he was also a literary figure in his own right. While he did not produce the volume of literary work that his wife Kathleen did, he did compose numerous noteworthy novels. The literary community recognized Charles Norris as an author with a talent for writing dramatic works that included a message concerning social values. His works included the Amateur (1915), Salt, (1917) Brass (1921) Bread (1921) Pig Iron (1925), and Zelda Marsh (1927)
Before Charles wrote novels, he worked as an editor of several magazines such as Country Life, Sunset, and American. He was also very involved in social activities in San Francisco, belonging to several clubs, including The Bohemian Club, where he served as president. 
In 1927, the couple lived in Saratoga, but they wanted to live closer to San Francisco. The Norrises sought a large house suitable for living, entertaining, and working (writing). Birge Clark, the architect, designed for them a Spanish Revival home that included enough bedrooms to provide for seven family members and five staff members, a four-car garage -- a huge garage in the 1920s, a secretary's office, an expansive, outdoor "Spanish kitchen," a croquet lawn and many fireplaces. 
The final cost of $81,000 was a considerable amount of money in 1927, demonstrating the success and wealth of the writing couple, especially Kathleen. Indeed, when completed, the home stood as the largest and most expensive work executed by Clark in Palo Alto up to that time. Furthermore, the large house serves as one of Palo Alto's best examples of the Spanish Colonial Revival form, and it inspired numerous other architectural projects in the city for years to come. 
Sources
Boghosian, Paula and John Beach. "Nomination Form: The Norris Home." National Register of Historic Places. nps.gov. https://npgallery.nps.gov/GetAsset/b43702d3-6c05-42e6-a4b4-1ff37588057e/
Palo Alto Historic Buildings Inventory: Notes of the Norris House by Birge Clark, Palo Alto Stanford Heritage. Accessed January 28th 2020. https://www.pastheritage.org/inv/invC/NorrisNotes.html.
Image Sources
By Eugene Zelenko - Own work, CC BY-SA 4.0, https://commons.wikimedia.org/w/index.php?curid=10539012

By Arnold Genthe - This image is available from the United States Library of Congress's Prints and Photographs divisionunder the digital ID agc.7a10214.This tag does not indicate the copyright status of the attached work. A normal copyright tag is still required. See Commons:Licensing for more information., Public Domain, https://commons.wikimedia.org/w/index.php?curid=5779506

Additional Information