Charles E. Gagnon Museum & Sculpture Garden
Introduction
The Charles E. Gagnon Museum & Sculpture Garden preserves and promotes the life and work of Rochester sculptor Charles "Chuck" Gagnon (1934-2012). Located in his home, the museum was established by his wife, Arlyn, in 2018. Gagnon created bronze sculptures over a 50-year career and his work is known around the world. The museum offers tours of the home, galleries, and studio. There is also a library open to art students. Special exhibitions of Gagnon's work are held throughout the year.
Images
The Charles E. Gagnon Museum & Sculpture Garden opened in 2018.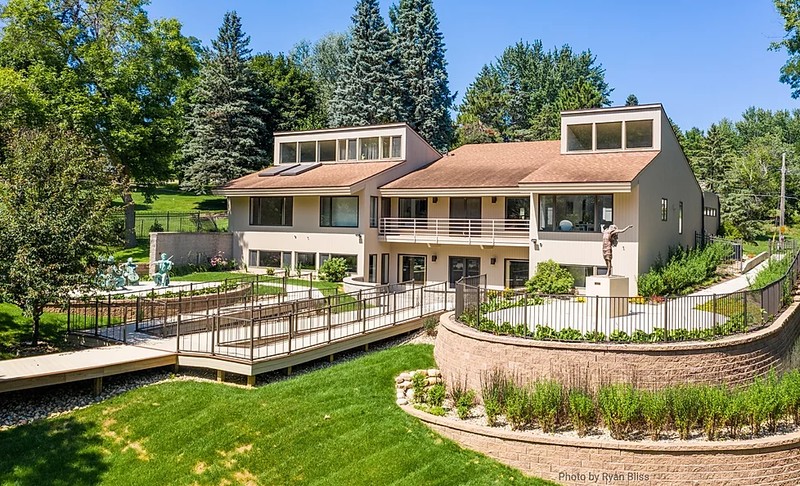 Backstory and Context
Charles Eugene Gagnon was born on February 24, 1934 in Minneapolis. He showed an interest and aptitude for art at a young age, especially in drawing and carving. He would carve a variety of materials including soap, wood, clay and, interestingly, potatoes. In addition to art, he loved golf, baseball, and speed skating. As a young man, he joined the Navy in 1952 and later attended in the University of Minnesota, earning his master's degree in 1960.
His first studio, a carriage house, was located on the property of a friend's house and he held his first show in their yard. Over time, his reputation for creating memorable sculptures grew. Notable sculptures of his include the Dancer Stretching, the Dancer at Rest, the Renaissance Man and Woman, Celebration/Emergence of Life (this is housed in the Vatican Art Collection), and Peace Fountain. After Gagnon passed away in 2012, Arlyn began the process of converting the home into a museum. It opened in August, 2018.
Sources
"Biography." Charles E. Gagnon Museum & Sculpture Garden. Accessed January 24, 2020. https://www.gagnonmuseum.org/historical-timeline
Richert, Cathering. "Late sculptor's home now a museum of his work." MPR News. September 17, 2018. https://www.mprnews.org/story/2018/09/17/charles-gagnon-home-now-museum-of-work-sculptures.
Image Sources
Ryan Bliss, via the Charles E. Gagnon Museum & Sculpture Garden

Additional Information