Astor Courts
Introduction
Author-Uploaded Audio
The Hudson Valley features numerous historic estates, some of which are listed on the National Register of Historic Landmarks while others are listed as state historic sites. Astor Courts was built by John Jacob Astor IV to serve as a guest house for Ferncliff, the estate's main home, which was built in the 1850s, as well as a sporting pavilion. Architect Stanford White designed Astor Courts and the property ended up being one of his last projects before he was killed in 1906. The magnificent Beaux-Arts style building was designed after the Grand Trianon at Versailles and featured an indoor swimming pool as well as indoor clay tennis courts. In 2010, Astor Courts gained notoriety when former first daughter Chelsea Clinton held her wedding on the now 50-acre estate.
Images
Astor Courts in Rhinebeck, New York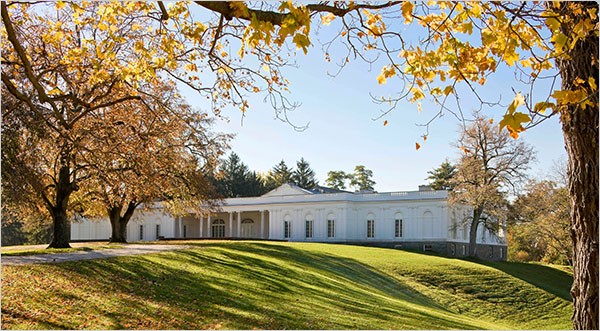 Historic Photo of Astor Courts When the Astors Lived in the Residence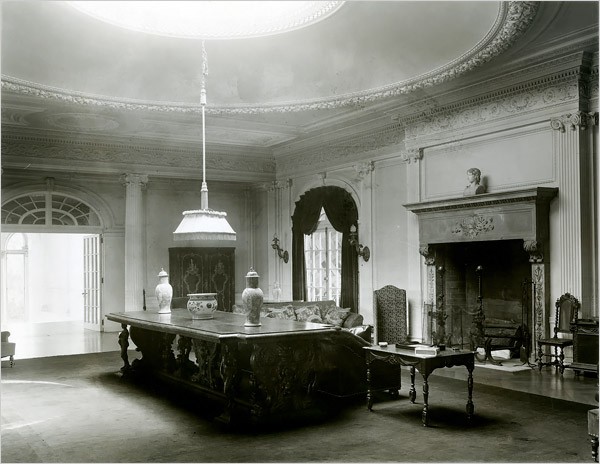 The Original Astor Courts, Ferncliff Farm, Was Demolished in the 1940s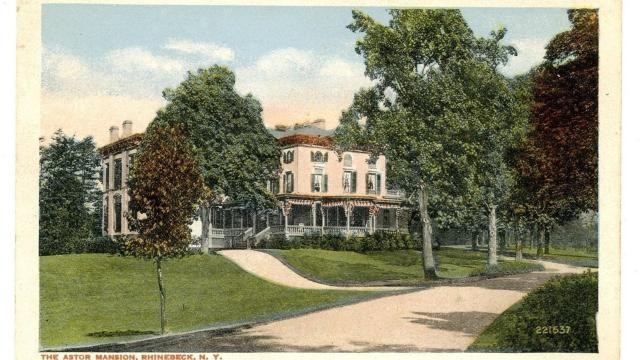 The Indoor Clay Tennis Courts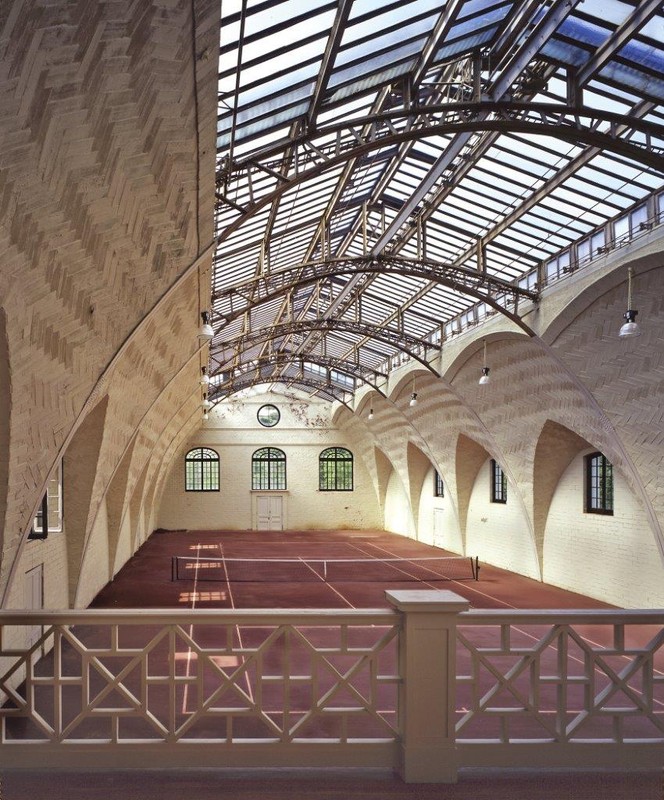 Astor Courts Shortly After Completion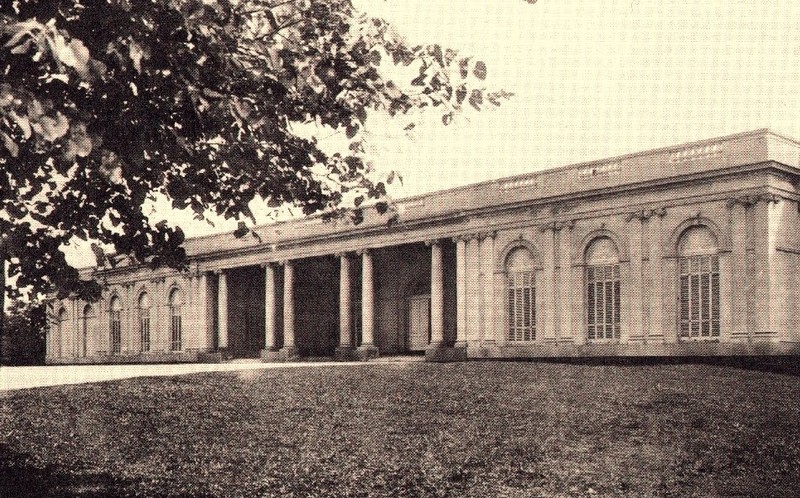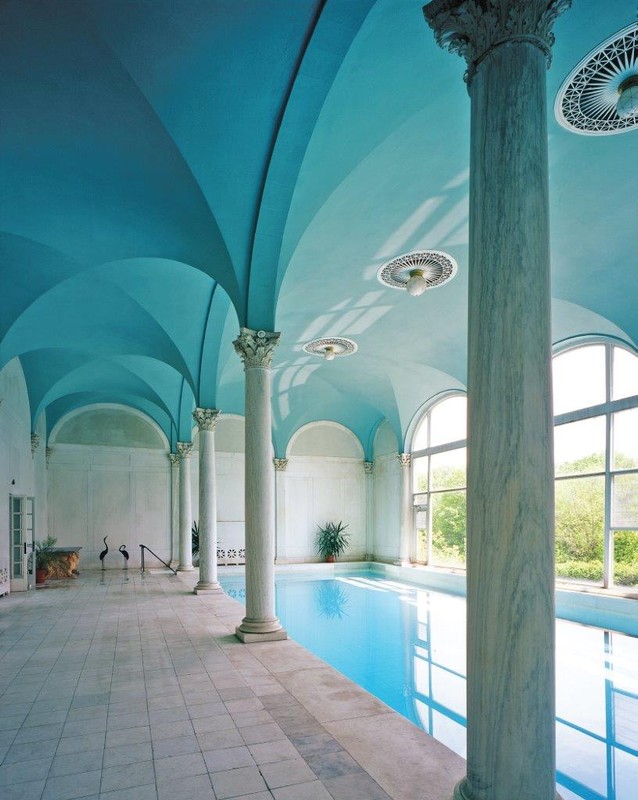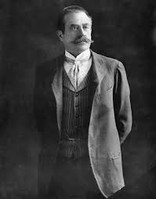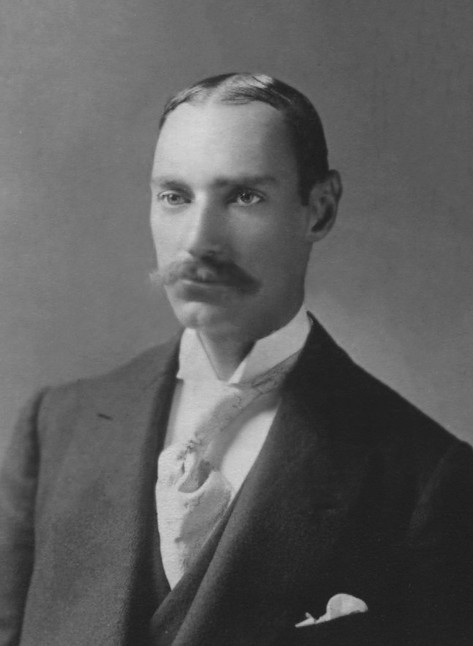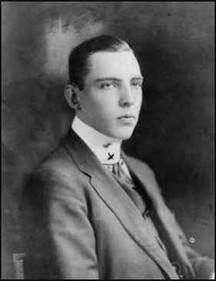 Astor Court's Tennis Courts in 2015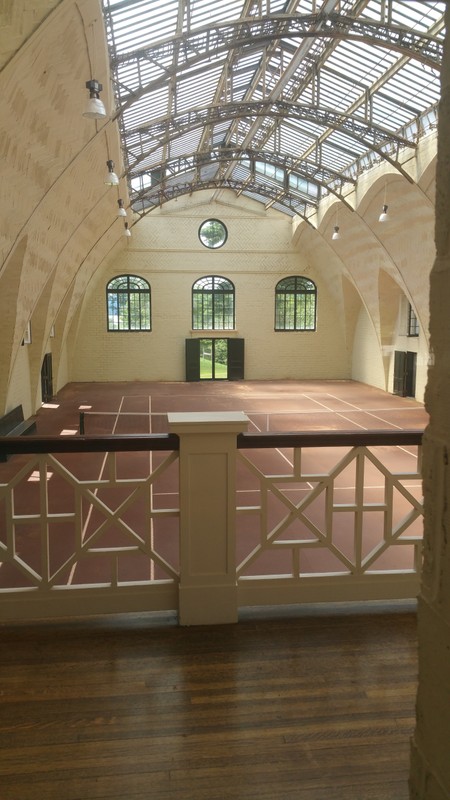 The Swimming Pool in Astor Courts, 2015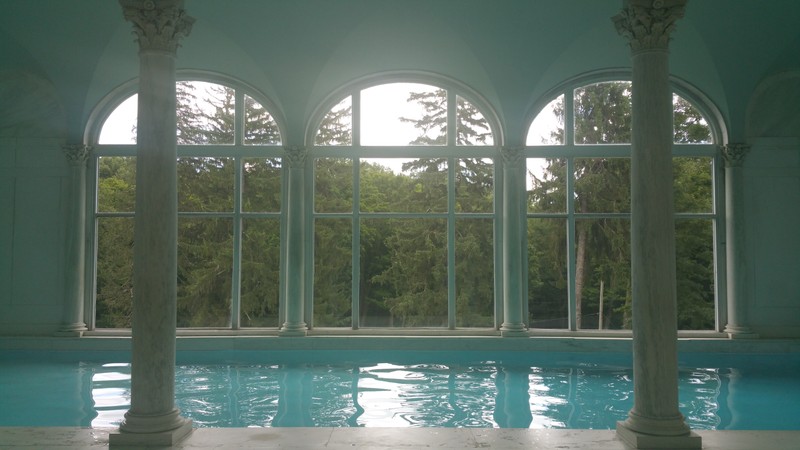 Astor Courts in Rhinebeck, 2015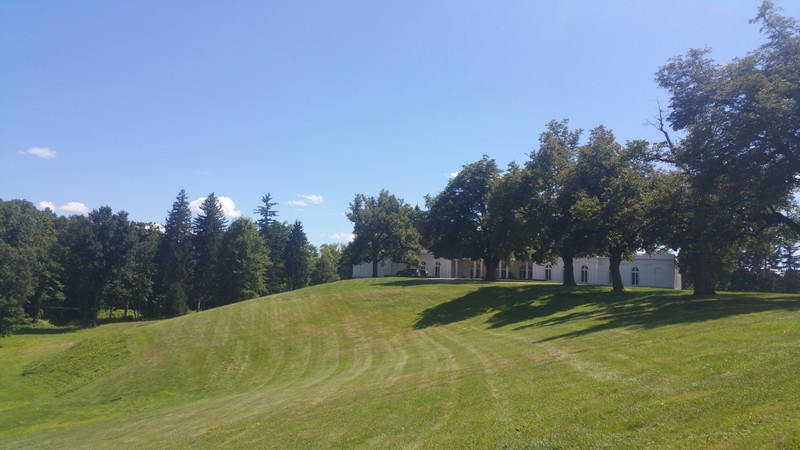 Backstory and Context
Author-Uploaded Audio
The Astor Courts that stands today in Rhinebeck, New York was not the original home that stood on the property. The first was Ferncliff Farm, built by William Blackhouse Astor, Jr. (1829-1892), grandson of the first John Jacob Astor, who made his fortune in real estate, fur trade, and opium, and his wife Lina in the early 1850s. Ferncliff Farm, with prime views of the Hudson River and the gorgeous Catskill Mountains, served as the primary home to the Astors as well as their four daughters and one son. Eventually, William and Lina began to go their separate ways as he spent most of his time sailing on the Hudson and she living the high life in Manhattan. In 1892, William died of a brain aneurysm in Paris, and his son John Jacob IV "Jack" (1864-1912) inherited Ferncliff Farm.
Jack married socialite Ava Willing and had two children, Vincent and Ava. In 1903, Jack was looking to expand Ferncliff Farm and build a private guest home and sports pavilion. He hired the well-renowned architect Stanford White to build the facility, consisting of a tennis court, bowling alley, indoor swimming pool, and squash courts. The one-story Beaux-Arts style facade was modeled after Louis XIV's Grand Trianon at Versailles and the 40,000 square foot building cost an estimated $1 million. Stanford White was shot and killed by Henry K. Thaw at Madison Square Garden just two years after completing Astor Courts. Jack and Ava's marriage ended in 1909 and Jack married the much younger Madeleine Force. In 1912, when Madeleine was pregnant with their first child, the couple boarded the RMS Titanic to return to New York and await the birth of the baby. Jack Astor died on that fateful night but Madeleine lived and two months later she gave birth to a boy named John Jacob Astor VI.
Jack's oldest son Vincent (1891-1959) inherited Ferncliff after his father's death and relished his time on the 2,800 acre estate. During his second marriage, to Mary "Minnie" Cushing, Vincent agreed to his wife's plea that they demolish the original mansion she came to despise. The original sports pavilion and guest house was made into the main residence and solely became known as Astor Courts. Vincent's third wife and widow, Brooke Astor, also never gained fondness for the residence and she had the squash courts converted into a library. After her husband's death in 1959, Brooke turned the house over to the Catholic Archdiocese of New York. Astor Courts was next used as a nursing home and, within a few years, the magnificent style and design of the home began to fade.
In the the 1980s, Astor Courts once again became a private residence, but it was not until 2003 when new owners came in and hired architect Sam White, Stanford's great-grandson, to restore the home to its original state. Astor Courts became a hot news item in 2010 when Chelsea Clinton married investment banker Marc Mevinsky in a multi-million dollar wedding at the residence. Although it is privately owned and not open to the public, opulent Astor Courts remains one of the Hudson Valley's architectural and historic gems.
Sources
Musso, Anthony P. Original mansion at Astor Courts demolished in late 1940s to suit Vincent Astor's wife, Poughkeepsie Journal September 18th 2018. Accessed January 24th 2020. https://www.poughkeepsiejournal.com/story/news/2018/09/18/rhinebeck-astor-courts-original-mansion-demolished-late-1940-s/1335581002/.
Groer, Annie. A Fixer-Upper to End Them All, The New York Times. November 5th 2008. Accessed January 24th 2020. https://www.nytimes.com/2008/11/06/garden/06white.html.
David, Mark. Astor Courts, Historical Site of Chelsea Clinton's Hitching, Variety. July 30th 2010. Accessed January 24th 2020. https://variety.com/2010/dirt/real-estalker/astor-courts-historical-site-of-chelsea-clintons-hitching-1201230547/.
Image Sources
New York Times

Habitually Chic Luxury

Poughkeepsie Journal

PBDW Architects

Mansions of the Gilded Age

PBDW Architects

New Yorker

Wikipedia

Early Birds of Aviation

Holley Snaith

Holley Snaith

Holley Snaith

Additional Information