W. H. Tupper Museum
Introduction
This unique museum offers visitors a glimpse of nearly every facet of early twentieth century life in rural Louisiana. Experience a simpler time when townsfolk picked up their mail, bought groceries, shopped for notions and toys and caught up on the news -- all at the same place, the Tupper General Merchandise Store.
Images
Visitors to the museum are surrounded by sights, sounds and ambiance of the original general store, operated in rural Jeff Davis Parish from 1910-1949.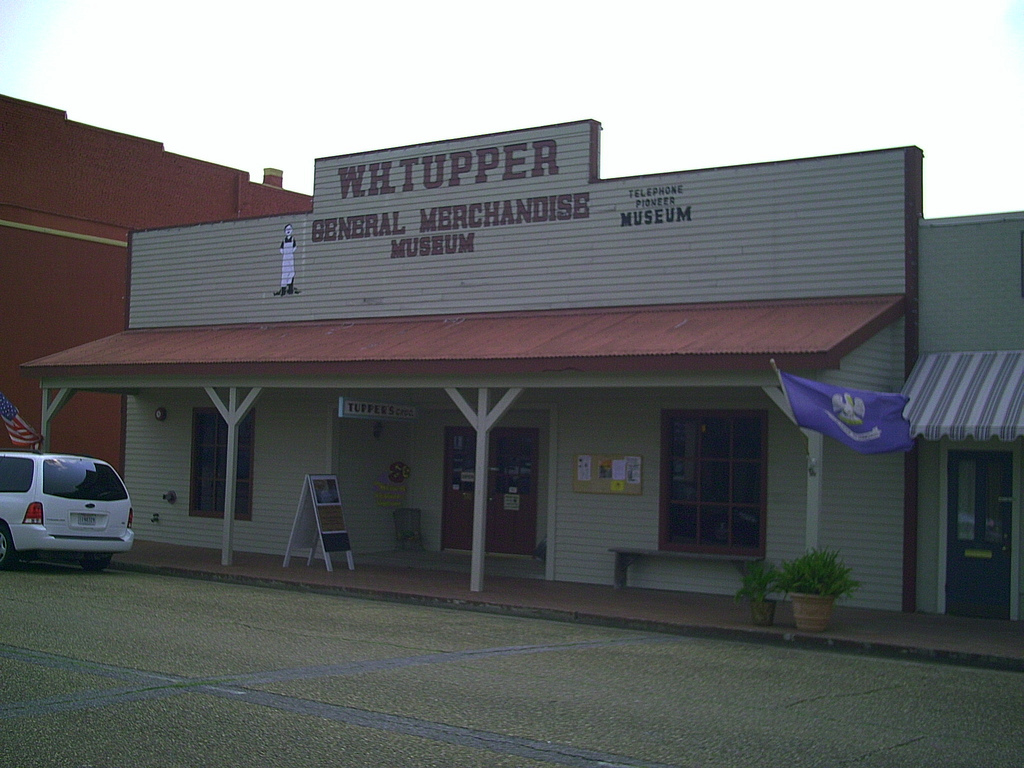 Backstory and Context
W. H. Tupper operated his General Merchandise Store beginning in 1910 in a rural community just north of Jennings, Louisiana. When he closed the doors in 1949, the complete inventory remained on the shelves, undisturbed, until 1971 when it was carefully packed and warehoused. There it remained until his grandson Joe Tupper, Jr., donated the store's contents for the creation of the W. H. Tupper General Merchandise Museum.
Sources
http://www.tuppermuseum.com/
Additional Information