Allen Memorial Art Museum
Introduction
The Allen Memorial Art Museum at Oberlin College is consistently listed among the best college art museums in the country. With a collection of over 15,000 individual works going back 6,000 years in time, the collection extends far beyond the museums century of existence. The Allen Memorial Art Museum is one of two museums in Oberlin that is accredited by the American Alliance of Museums. The museum formally opened in June 1917.
Images
Allen Memorial Art Museum, Katherine Wright Memorial Fountain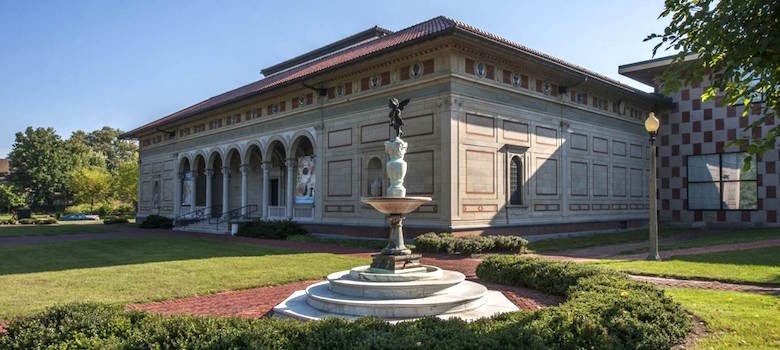 Exterior showing the 1977 addition.

Weitzheimer/Johnson House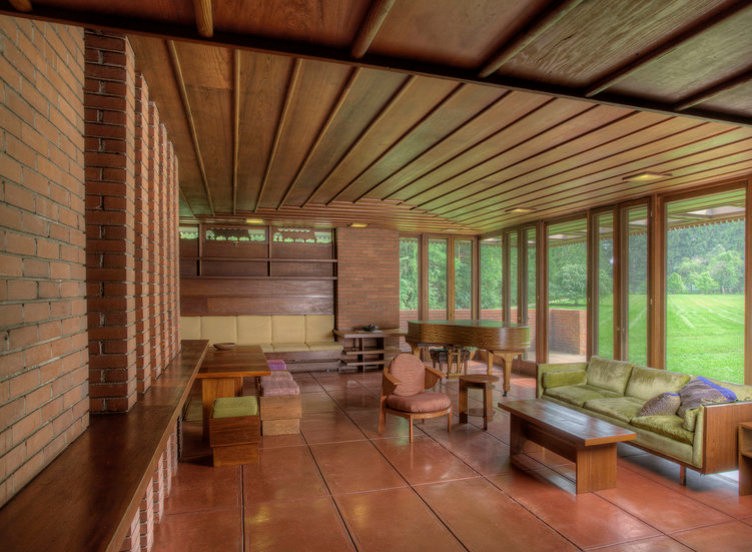 Backstory and Context
Primarily operating as a teaching museum for Oberlin College, the museum itself was built in an Italian Renaissance style building, designed by architect Cass Gilbert. Gilbert designed other buildings for the campus of Oberlin College and employed some of the same style, such as using locally sourced sandstone. An extension which includes the Ellen Johnson Gallery was added in 1977.
Elisabeth Severance Allen, a Standard Oil heiress, donated the funds to construct the art museum, and it was named after her deceased husband who was an alumnus of the college, Dr. Dudley Peter Allen. The Allen's had been associated with the planning of the museum since 1914, and the funds were donated in 1915. The museum also maintains and preserves the Weitzheimer/Johnson House, which was designed by Frank Lloyd Wright and built in the Usonian style in 1948-49. 
The collection has been built through gifts both financial and artistic from Oberlin College alumni. What began as a traditional teaching collection made up of plaster casts as was typical of the period has evolved into a collection that spans centuries and continents alike. Collections commitments and focuses have evolved over the years, following trends within the art world as well as feedback from alumni and students, with a focus on modern art occurring and continuing since the 1950s. Some notable names whose work can be found in their extensive collection include: 
A recent exhibition, Afterlives of the Black Atlantic showcased "works from the United States, Europe, Latin America, the Caribbean, and Africa" that "explore the complexities of memory, identity, and belonging in the wake of the transatlantic slave trade". The multi medium exhibition was scheduled to coincide with the 400th anniversary of the first captive Africans coming to colonial America and tracing the history through today and beyond. 
Sources
Mission and History , Allen Memorial Art Museum . Accessed September 18th 2020. https://amam.oberlin.edu/about/mission-history.
eMuseum Allen Memorial Art Museum Collection. Accessed September 18th 2020. http://allenartcollection.oberlin.edu/emuseum/.
Afterlives of the Black Atlantic Exhibition, Allen Memorial Art Museum. Accessed September 18th 2020. https://amam.oberlin.edu/exhibitions-events/exhibitions/2019/08/20/afterlives-of-the-Black-atlantic.
Image Sources
http://www2.oberlin.edu/amam/

http://www2.oberlin.edu/amam/building.html

https://amam.oberlin.edu/visit/hours-admission-directions

Additional Information