The Pleasant Reed House
Introduction
The original Pleasant Reed House was built in Biloxi, Mississippi, during the late 1800s. Pleasant Reed, a former slave, worked as a carpenter during the post Civil War economy. Thirty years after his family was freed from slavery, he began construction of their home in Biloxi. This historic landmark was destroyed by Hurricane Katrina and later reconstructed and became a part of the Ohr-O'Keefe Museum of Art. Visitors can take a tour of the house and view original items used by the Reed family during the late 19th Century and early 20th Century.
Images
original image of the Pleasant Reed House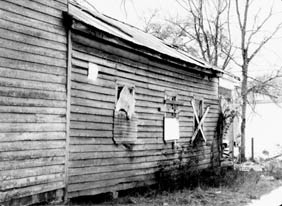 Reconstructed Pleasant Reed House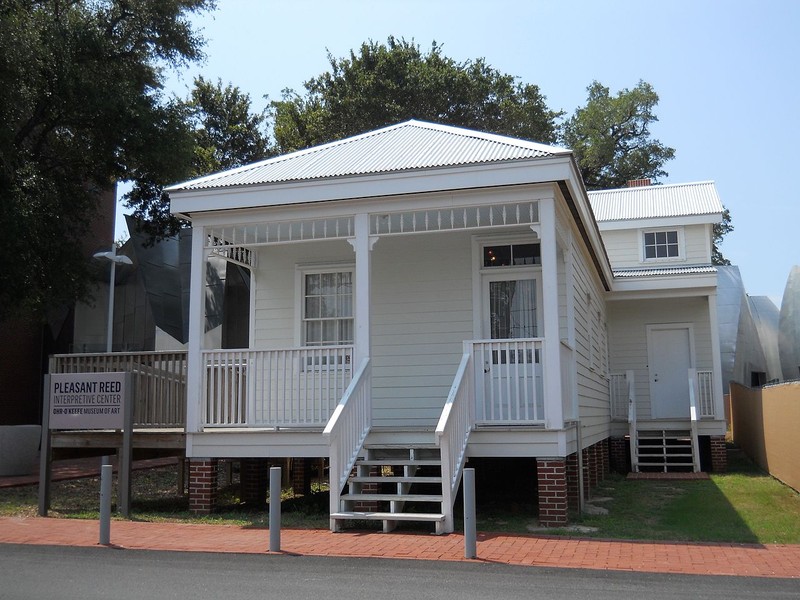 Backstory and Context
Pleasant Reed was born into slavery in 1854. At the age of eleven, his family was freed from slavery and moved away from their plantation in Hattiesburg, Mississippi. While living in Biloxi, Mississippi, Pleasant met his wife, Georgia, in 1884 and began their own family. After the birth of their first child, Pleasant began working as a carpenter to provide for his family while Georgia worked domestic jobs with local families.

In 1887, Pleasant Reed pursued a land contract with a local developer and merchant by the name of Jacob Elmer. Jacob was the developer of Elmer Street in Biloxi, where Pleasant purchased a lot measuring 50' by 104'. After signing his contract, Reed began purchasing lumber from local businesses and began the construction of their house through the knowledge he obtained as carpenter.

The construction of the house was finished before the land was paid off, which Pleasant and Jacob Elmer came to an agreement to exchange labor for payment. During this time, Elmer Street was developing as an ethnically diverse street as Mr. Elmer sold land to families of different races and backgrounds. Over the next 91 years, this was the home of the Reed family. In all, six children were born to Pleasant and Georgia and grew up on Elmer Street in Biloxi.

Georgia passed in 1933 and her husband followed her in 1936. Therese Reed, one of the daughters of the couple, transferred ownership of the house to Delta Sigma Sorority in 1979. The sorority added rooms to the house as well as a new tin roof and kept this historic site from demolition. In 2000, the sorority donated this house to the Ohr-O'Keefe Museum of Art and it was moved from Elmer Street to the site of the museum in 2002.

In 2005, the Pleasant Reed House was demolished during Hurricane Katrina. The following year, the board voted to replicate the house and name it the Pleasant Reed Interpretive Center to further the memorial of the Reed family and provide knowledge of how one man overcame slavery and became one of few former slaves to build a strong future for his family.
Additional Information