Kitchen Rations Building
Introduction
Author-Uploaded Audio
Barrels of molasses and rum, blocks of sugar, and other items purchased in bulk for the Collins family were stored in the Kitchen Rations Building (c. 1830), in close proximity to the Kitchen. Somerset Place has an unusually large number of domestic dependencies or household service buildings. These highly specialized structures functioned solely for the purpose of supplying goods and services to the Collins family. There were approximately 25 enslaved house servants on this plantation working in and around these buildings seven days per week.
Images
Interior of Kitchen Rations Building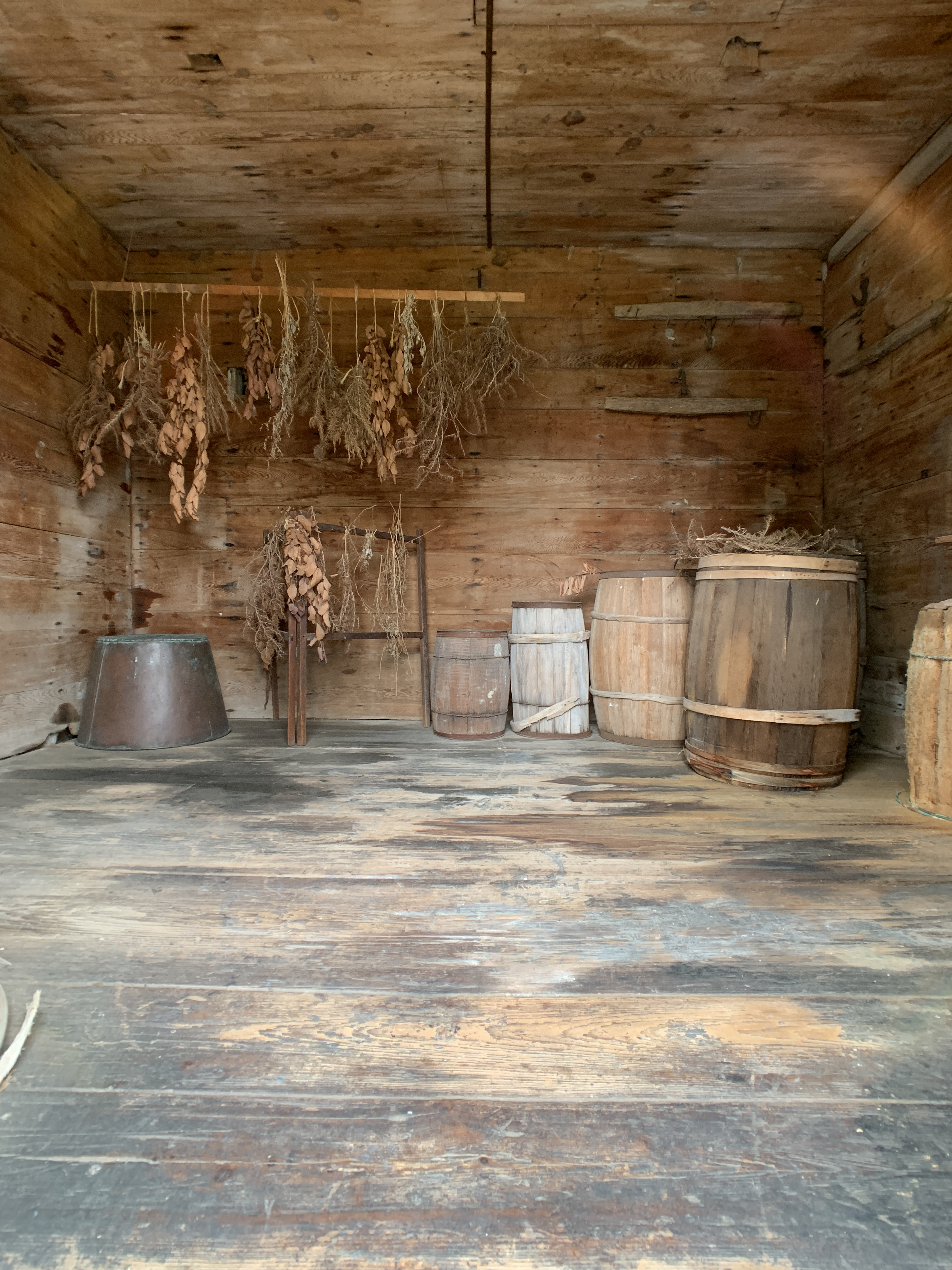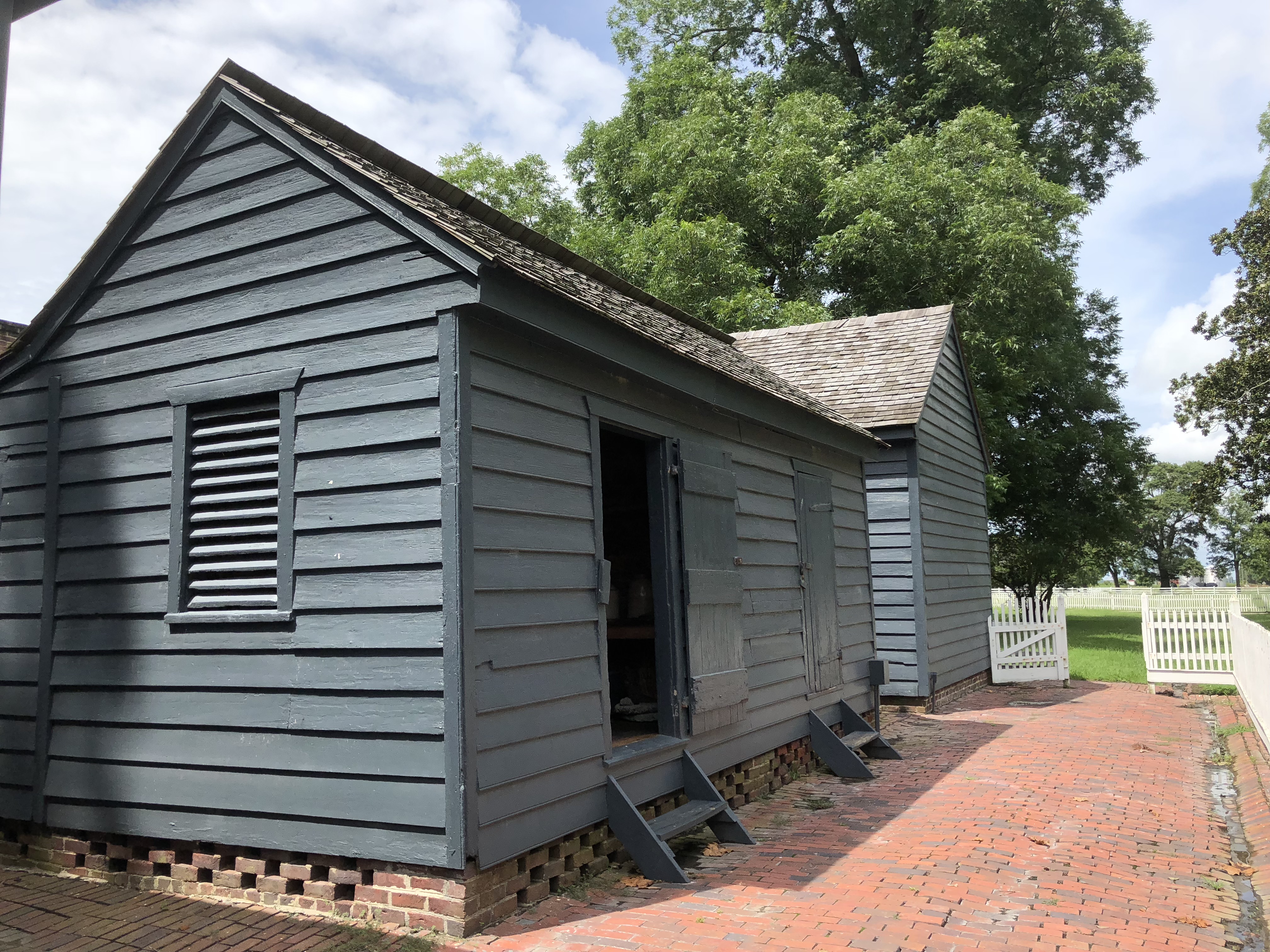 Backstory and Context
Author-Uploaded Audio
The Kitchen Rations Building you see here, which includes original and reconstructed components, contained bulk quantities of foodstuffs for the Collins family, including apples, pecans, and other fruits from the orchard; herbs from the kitchen garden; and sugar, alcohol, and molasses shipped down the transportation canal. Enslaved persons kept this building stocked and full at all times.
Sources
Self-Guided Tour Brochure, Somerset Place State Historic Site.
Image Sources
Somerset Place State Historic Site

Somerset Place State Historic Site

Additional Information