Hotel Edison
Introduction
The historic Hotel Edison in Midtown Manhattan, named after Thomas Edison, was built in 1931 and designed by architect Herbert J. Knapp. When the Hotel Edison was officially opened, Thomas Edison himself flipped the switch to turn on the marquee. The ballroom in the Hotel Edison has been used for a number of Broadway theatres, including the Arena Theatre and the Edison Theatre. At the time it opened, the Hotel was massive for the time, accommodating 1,000 people, hosting a total of three restaurants, radios, and air conditioning in select areas. Although the Hotel Edison has undergone multiple renovations since its opening, part of the appeal that continues to lure in guests is the rich history, art deco style, and the prime location in the heart of Manhattan.
Images
The Hotel Edison in New York City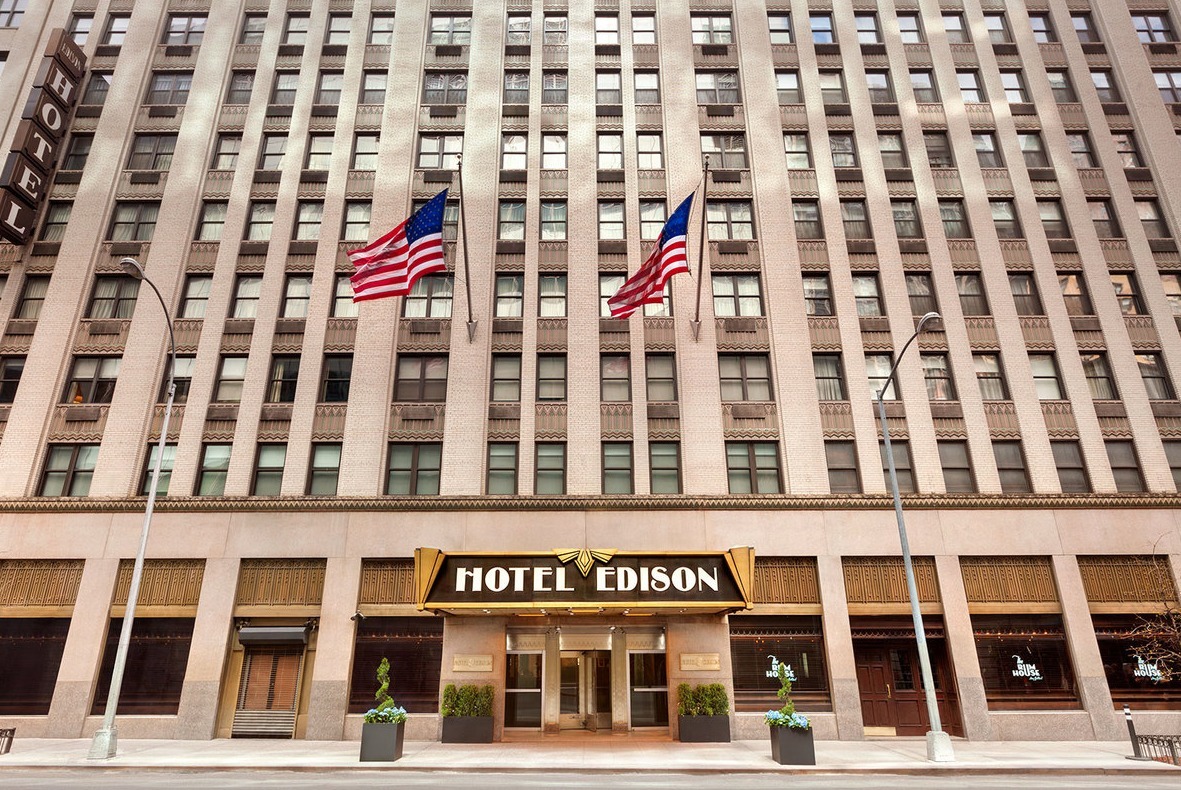 Vintage Postcard of the Hotel Edison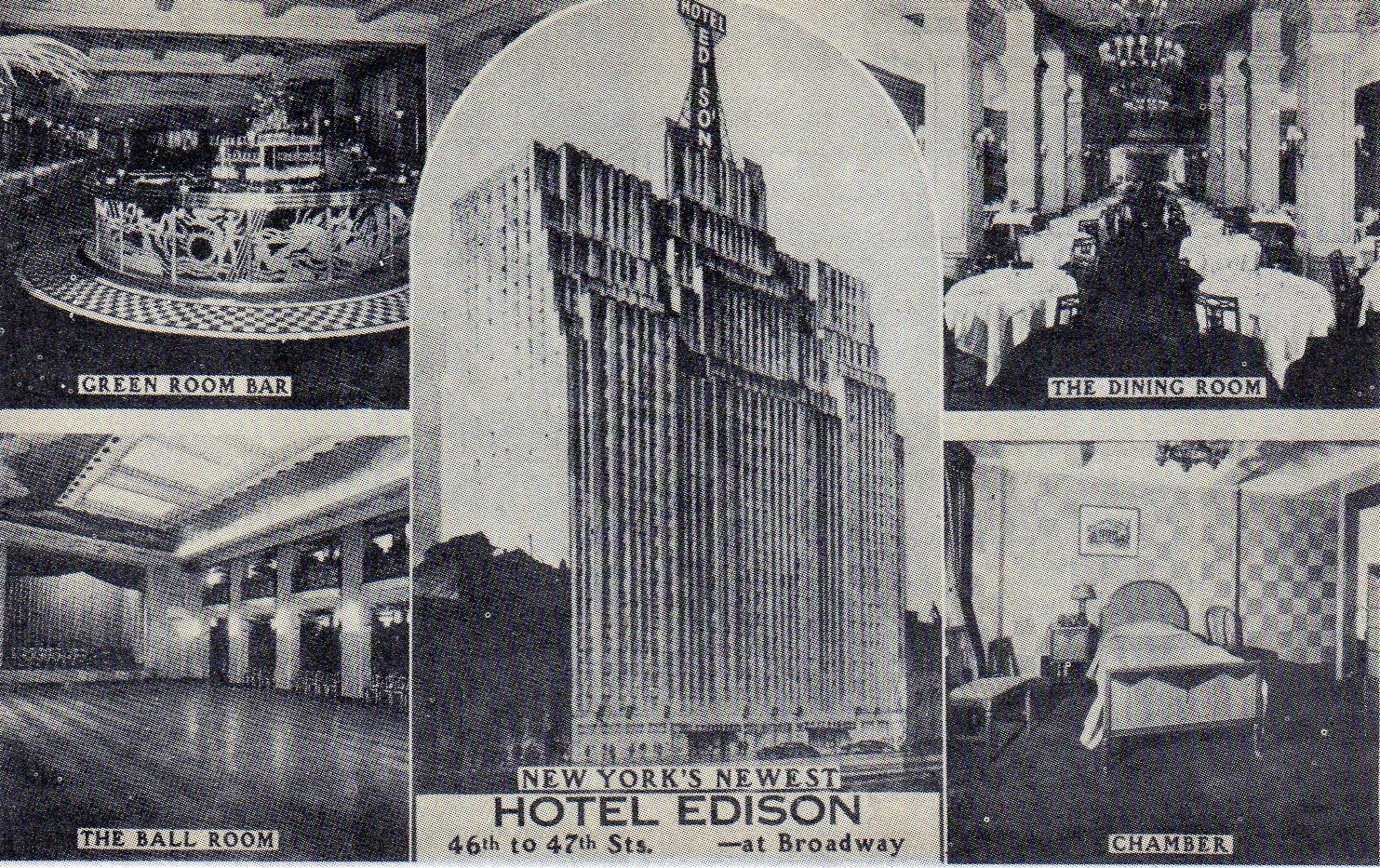 The Rum House in the Hotel Edison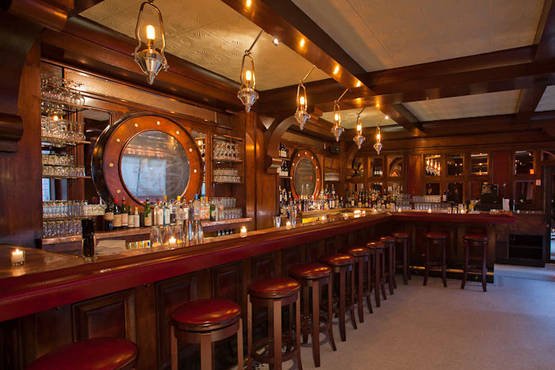 The Edison Ballroom, Once the Arena Theatre and Edison Theatre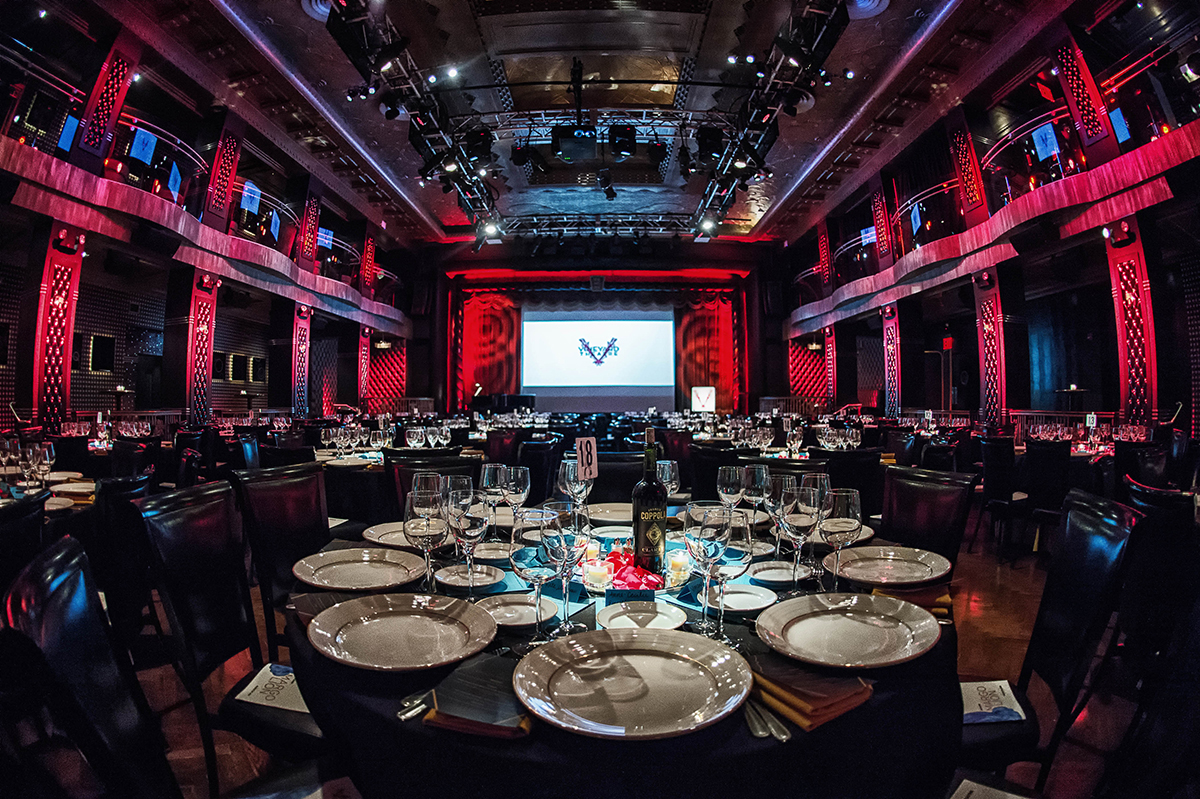 Backstory and Context
The Hotel Edison in Midtown Manhattan evokes the era that was the Jazz Age with its original art deco design, one of the first hotels in the Theater District to reflect this style. When it opened in 1931, Thomas Edison, who the hotel was named after, flipped the switch from his nearby home in New Jersey and turned-on the marquee lights. The consummate inventor, Edison also designed some of the unique door handles seen throughout the Hotel. Designed by Herbert J. Knapp, the art deco style started a trend in New York City that soon spread to other nearby buildings such as Radio City Music Hall.
The Hotel Edison soon became a popular place for Hollywood stars and entertainers to gather, especially at the famous Rum House and in the ballroom. It has also been featured in movies such as The Godfather (where Luca Brasi's murder scene was filmed) and the Rum House was seen in Birdman. The hotel ballroom briefly served as the Arena Theatre in 1950, and then the Edison Theatre from 1970 to 1991 before returning to its original use as a ballroom. The Hotel Edison underwent a massive renovation in 2018, yet it remains true to the art deco style that made it so unique in the early 1930s and remains a premier hotel in Times Square.
Sources
Hotel Edison. Vintage Glam & Authentic Charm Meet at Hotel Edison, Hotel Edison. Accessed January 8th 2020. https://www.edisonhotelnyc.com/our-hotel.
Capital Region Living Magazine. Reinventing the Hotel Edison, Capital Region Living. January 1st 2018. Accessed January 8th 2020. https://www.crlmag.com/reinventing-the-hotel-edison/.
Mason, Mark. New York for people who already know New York, Spectator Life. November 7th 2017. Accessed January 8th 2020. https://life.spectator.co.uk/articles/new-york-for-people-who-already-know-new-york/.
Culwell-Block, Logan. 9 Former Broadway Theatres Still Visible Today, Playbill. July 6th 2019. Accessed January 9th 2020. http://www.playbill.com/article/9-former-broadway-theatres-still-visible-today.
Image Sources
Hospitality Online

Ephemeral New York

NYC Piano Bars

Edison Ballroom