Southern University Museum of Art-Shreveport
Introduction
Located in downtown Shreveport, the Southern University Museum of Art is the only museum in northern Louisiana dedicated to preserving and promoting art of the African and African American diaspora. It was established in 2002 in large part by Dr. Leon Tarver II, President Emeritus of the university and is the sister museum of the Southern University Museum of Art in Baton Rouge, which Tarver founded in 2001. The museum features permanent, special and traveling exhibits.
Images
The Southern University Museum of Art-Shreveport showcases art and artifacts from Africa and the African American diaspora.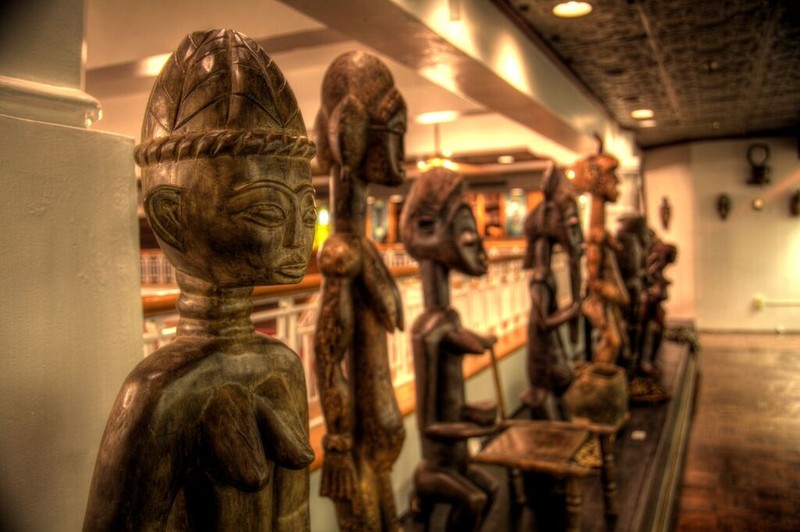 Backstory and Context
The museum's permanent African collection consists of art and artifacts from primarily countries of West Africa including Benin, Burkina Faso, Cameroon, Congo, Guinea, Ivory Coast, Mali, Nigeria and South Africa. These include functional items such as ceremonial masks, statues, fabric, and utensils. Numbering more than 300 items, these items were collected by Dr. Tarver and another professor, Dr. William Bertrand. The African American collection consists of art from the Southern University Museum of Art in Baton Rouge. Highlights from this collection includes prints created by master artists Phoebe Beasley, John Biggers, and Howard Smith that depict poems by many notable poets such as Langston Hughes and Maya Angelou.
In addition to the exhibits, the museum offers a variety of educational programs and events, as well as living history performances depicting notable African Americans historical figures such as Harriet Tubman and Booker T. Washington.
Sources
"History." Southern University Museum of Art-Shreveport. Accessed January 7, 2020. http://sumashreveport.org/history.
Image Sources
Southern University Museum of Art-Shreveport

Additional Information