Monte Cristo Cottage/Eugene O'Neill Summer House
Introduction
Monte Cristo Cottage was the boyhood summer home of Pulitzer and Nobel Prize-winning playwright Eugene O'Neill. The origins of the cottage date to the 1840s and it was purchased by James O'Neill in 1884. It is generally accepted that Eugene O'Neill wrote two early plays while living at the cottage. The author also wrote his best-known work, Long Day's Journey into Night, about this area. The home's nickname was inspired by James O'Neil who, as an actor, often played Edmond Dantès in The Count of Monte Cristo. The cottage has been owned by the Eugene O'Neill Theater Center since 1974. The Center uses the home as a museum and will occasionally host events at this space which is currently open to the public by appointment only.
Images
The Monte Cristo Cottage has gone through extensive renovations since being acquired by the Eugene O'Neill Theater Center.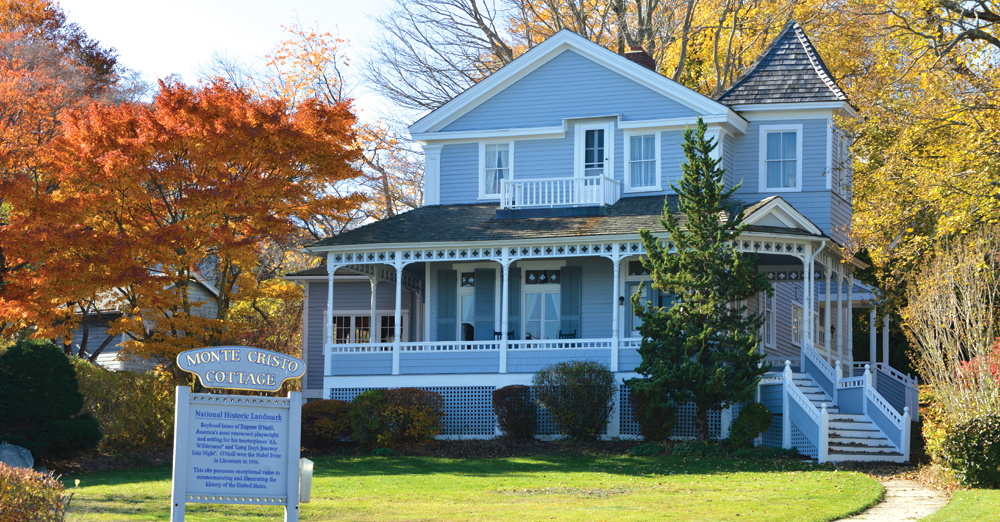 Imagine attending "Long Day's Journey into Night" performed in the Monte Cristo Cottage, its original setting.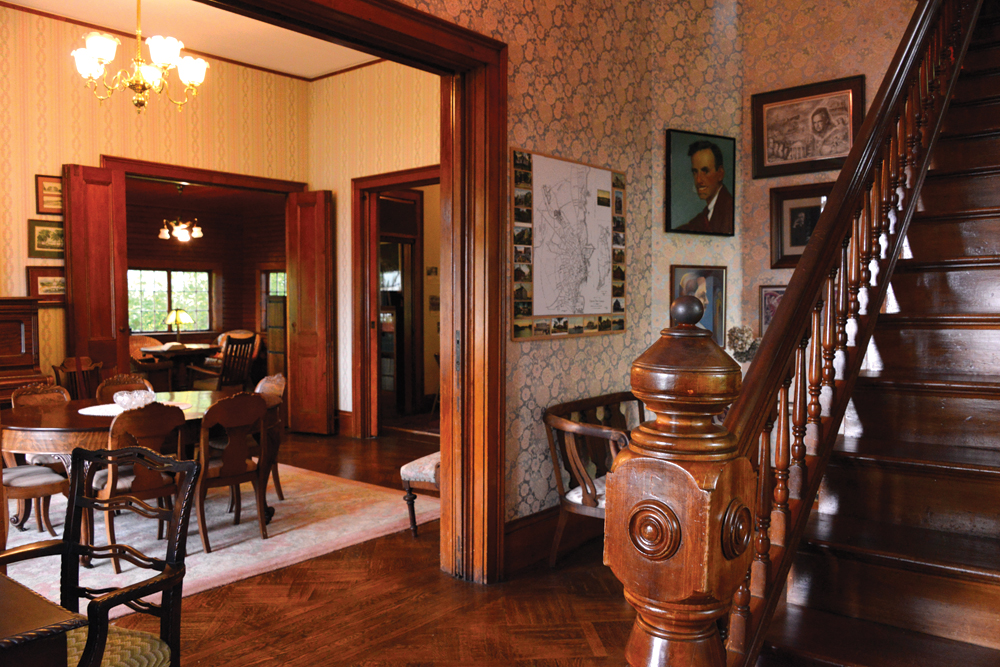 That production would look like this.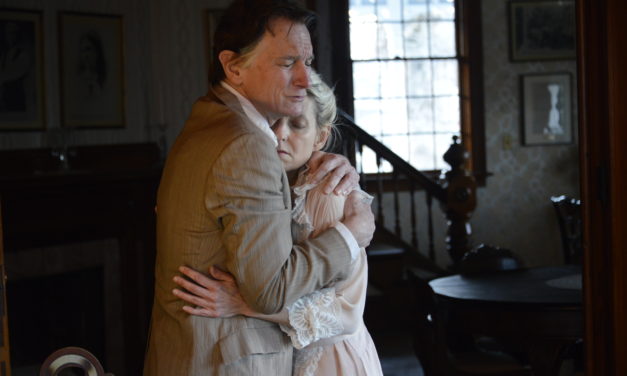 The O'Neill men, James, Jamie and a young Eugene, on the porch of the Monte Cristo Cottage.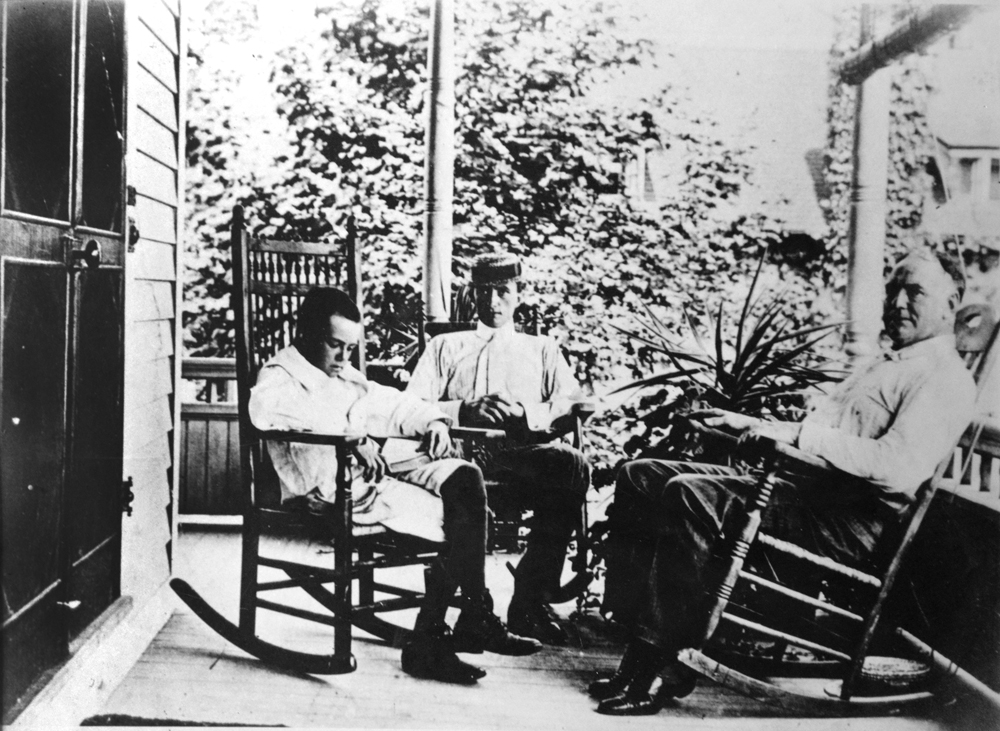 Eugene O'Neill with his third wife, Carlotta.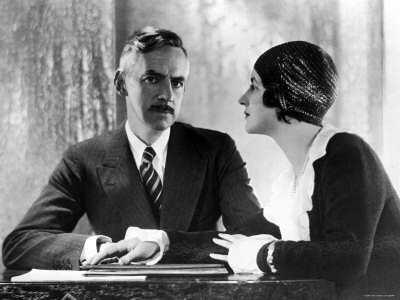 Backstory and Context
In mid-October of 1888, Eugene O'Neill was born in a New York City hotel room to James and Mary Ellen O'Neill. James O'Neill, a well-known theater actor and his wife, Mary Ellen, had two sons prior to Eugene, James Jr. and Edmund who contracted the measles and died while his parents were on the road at the age of three in 1886. Eugene's mother never forgave herself for "deserting" Edmund. During the difficult delivery of Eugene, Mary Ellen was given morphine to ease her pain and thus began a decades-long addiction to the drug. Eugene O'Neill based the tragic figure, Mary Tyrone, in Long Day's Journey into Night on his mother.
Young Eugene spent months on the road with his father until he was placed in a boarding school, St. Aloysius Academy for Boys, at the age of six. In 1900 he attended the La Salle Institute for two years and then a prep school in Connecticut. In 1906 he enrolled at Princeton but left the college after only 10 months. He then spent some time meandering around for a bit, traveling, carousing with his brother James, and drinking. It was during this period that a brief marriage produced a son, Eugene Jr. In 1912, Eugene contracted tuberculosis and while recovering he began to write and enrolled in a writing class at Harvard. 
It is widely believed that he penned his first two plays, A Wife for Life and The Web while residing at his father's cottage in 1913, as well as most of his first play to be produced, Bound East for Cardiff. Until the cottage was sold after his father's death in 1920, it was the closest thing Eugene had to a home and the familial relations that took place within it greatly shaped his life. Aside from setting Long Day's Journey into Night in the cottage, he also used it for the setting of Ah, Wilderness! as well. 
The cottage, over the years, was expanded by James O'Neill, to include moving and attaching a one-room schoolhouse to it. It is now a two-story, wood framed structure with a wrap-around porch and small tower with a pyramidal roof. The second floor was small and cramped due to James raising the ceilings on the first floor to over eleven feet. During the summer months, Eugene and James Jr. were forced to deal with their mother's addiction until their parents left to tour when autumn arrived. After the cottage was sold, it was sporadically rented out until it was purchased by Dorothy and Lawrence White in 1937. 
Meanwhile, Eugene O'Neill continued to write plays and won his first Pulitzer for Beyond the Horizon in 1920. Two years later, Anna Christie earned him his second of four Pulitzers. He also got married for the third time (his second marriage in 1916 produced two children, Shane and Oona) in 1929 to an actress named Carlotta Monterey. He was awarded the Nobel Prize for Literature in 1936, the only American playwright so honored. In 1942 he wrote Long Day's Journey into Night with the explicit instructions not to publish it until 25 years after his death and to never have it performed. Instructions Carlotta ignored as the play was produced in 1956, just three years after O'Neill's death. He became estranged from both Oona and Eugene Jr., and contracted Parkinson's disease in 1947 and could no longer write due to the tremors. In the final tragedy of his life, O'Neill's eldest son, Eugene Jr. committed suicide in 1950. Then, in 1953, Eugene O'Neill contracted pneumonia and died at the age of 65.
As for the Monte Cristo Cottage, it was purchased from Lawrence White in 1974 by the Eugene O'Neill Theater Center and has remained in their possession ever since. It was then restored and expanded to resemble how O'Neill described it in Long Day's Journey into Night with both authentic and replicated period furnishings, clothing, costumes and set designs. The Theater Center uses the cottage as a museum on the life and works of Eugene O'Neill and for occasional performances of O'Neill's most famous play. It permits tours of the cottage by appointment and is open during the summer months. Please call or visit their website for more information.   
Sources
Preston, Edmund. "National Register of Historic Places Nomination Form: Monte Cristo Cottage." United States Department of the Interior/National Park Service. March 22, 1971. Accessed January 6, 2020. https://npgallery.nps.gov/NRHP/GetAsset/NHLS/71001010_text
Piersall, Sharma. "Monte Cristo Cottage - Dysfunctional Touchstone of American Theater." inkct. August, 2016. Accessed January 6, 2020. https://inkct.com/2016/08/monte-cristo-cottage/
Cantwell, Mary. "Haunted by Drama." New York Times. May 4, 1997. Accessed January 6, 2020. https://www.nytimes.com/1997/05/04/travel/haunted-by-drama.html
Churchwell, Sarah. "Eugene O'Neill, master of American theatre." The Guardian. March 30, 2012. Accessed January 6, 2020. https://www.theguardian.com/stage/2012/mar/30/eugene-o-neill-master-american-theatre
Additional Information