Paulsdale and the Alice Paul Institute
Introduction
Women's suffragist Alice Paul was introduced to the suffrage movement on a sprawling 265-acre family farm called Paulsdale where she was born in 1885. Paul's spacious family home boasted electricity, indoor plumbing, and a telephone, but the Pauls still lived simply and according to Quaker teaching: isolated from society but not completely closed off. Alice Paul's childhood on the farm shaped her future steadfastness with an adage about farm work: "When you put your hand to the plow, you can't put it down until you get to the end of the row." The home is now both a museum with exhibits related to Alice Paul's life and the women's suffrage movement, as well as the Alice Paul Institute which works to promote gender equity. The museum's permanent exhibit, "Alice Paul: In Pursuit of Ordinary Equality" is open for self-guided tours while the organization also offers guided tours with reservations.
Images
Photograph of Alice Paul, 1901.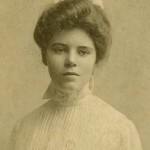 Photograph of Alice Paul, 1910.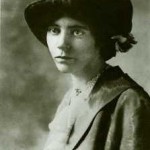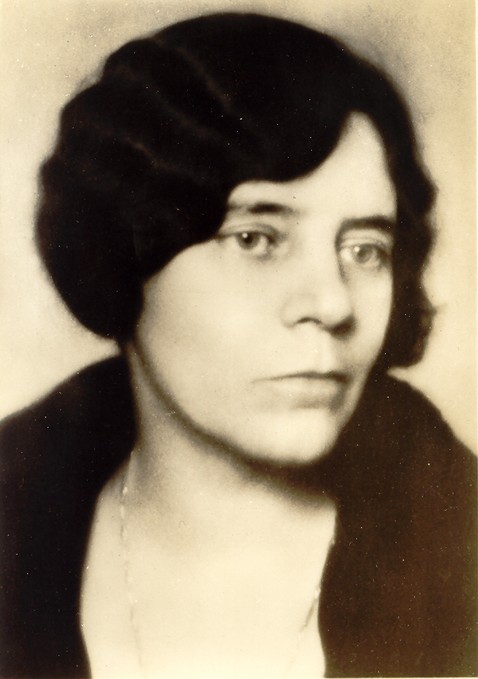 Image of Paulsdale today.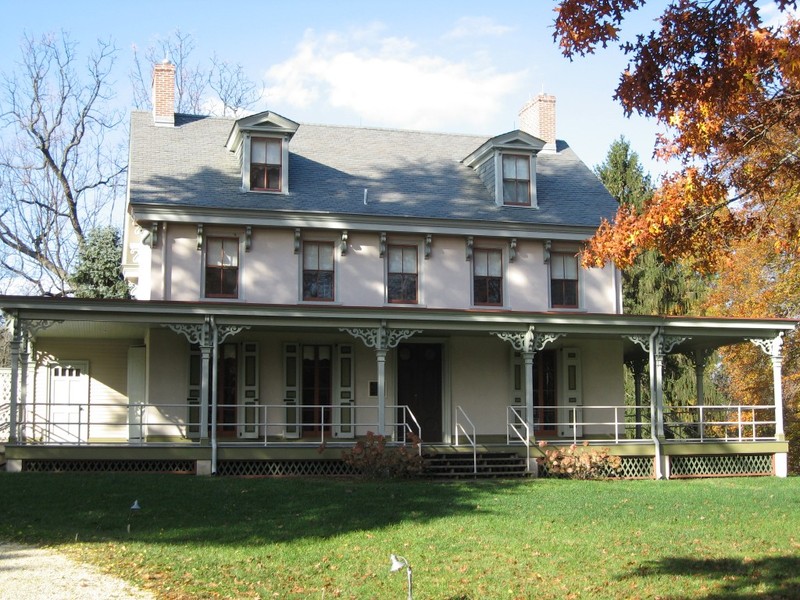 Photograph of historical marker at Paulsdale.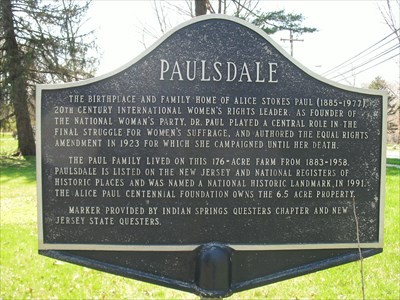 Backstory and Context
Alice Paul's parents, William and Tacie Paul, moved to Paulsdale in 1883, two years before Paul was born on January 11, 1885. William Paul earned a comfortable salary as the president of the Burlington County Trust Company, so the farm hired hands to perform farm labor and Alice Paul and her family did not perform the full extent of traditional farm labor. The farm did, however, reflect the ideals of Hicksite Quaker religion that Paul was raised to follow.
Hicksite Quakers believed in general equality and working for a better society. In addition, the Quakers wanted to be separated from a materialistic society, which meant Paulsdale was a perfect homestead. The farm was isolated from the town, but not completely closed off either. At Paulsdale, the Pauls lived simply, but the family home was still spacious and had indoor plumbing, electricity, and a telephone. Paulsdale might have also been the location for National American Woman Suffrage Association meetings, as Alice's mother, Tacie, was a member of the organization.
Paul continued her education at a Hicksite school in Moorestown, New Jersey, and attended Swarthmore College in 1901. Paul continued her education in 1907 by going to Birmingham, England, to study social work at the Woodbrooke Settlement. In Birmingham, Paul met Christabel Pankhurst, daughter of Emmeline Pankhurst, a radical suffragette in England. Paul joined the Pankhursts' movement, which believed that physical measures were needed beyond prayer and religion if women wanted suffrage. Paul was arrested on numerous occasions but protested with hunger strikes.
Paul was radicalized when she returned to the United States in 1910. She joined the National American Women's Suffrage Association (NAWSA) and was quickly put in charge of working for a federal amendment for women's suffrage. Paul organized a march up Pennsylvania Avenue during Woodrow Wilson's inauguration, but male waters attacked the suffragists verbally and then physically.
In 1916, Paul formed the National Woman's Party (NWP). Again, Paul took to the White House, but this time, female protesters held banners outside the White House. At first, Wilson ignored the women, but after the United States entered World War I, the stakes rose. The picketing did not stop during the war, but the suffragists were eventually arrested and sent to a prison in Viriginia called Occoquan Workhouse. Much like in England, Paul and the other suffragists went on a hunger strike. When word of the treatment of the women got out to the general public, the public became sympathetic, and the women were released from prison. The public outrage also led to Woodrow Wilson supporting the suffrage movement.
By 1919, the House and Senate passed the 19th Amendment. Tennessee was the state needed for a three-fourths majority for ratification, and in August 1920, Tennessee voted yes to the amendment. On August 26, 1920, women gained the right to vote. August 26th is celebrated as Women's Equality Day for this reason. Alice Paul faced many challenges both before and after the ratification of the 19th Amendment, and the exhibits at this house museum demonstrate how her family and upbringing at the Paulsdale House influenced her life.
Sources
Carol, Rebecca . Who Was Alice Paul, Alice Paul Institute. Accessed December 28th 2019. https://www.alicepaul.org/who-was-alice-paul/.
Paulsdale: Home of suffragist and equal rights activist Alice Stokes Paul (1885-1977), Alice Paul Institute . Accessed December 28th 2019. https://www.alicepaul.org/visit/.
Image Sources
Image courtesy of the Alice Paul Institute.

Image courtesy of the Alice Paul Institute.

Image courtesy of the Alice Paul Institute.

Image courtesy of the Alice Paul Institute.

Image courtesy of Waymarking.com.

Additional Information