"Legacy" Maria E. DeGeer Statue at DeGeer Corner
Introduction
Stop #1 on the Scott City Historic Walking Tour: Welcome to "Legacy" at DeGeer Corner. This is the site of the homestead claim of Scott City Founder, Maria E. DeGeer, 1884. We honor those hardy pioneers who came before us and celebrate our town's legacy, history, and heritage. Jerry Thomas, Artist and Sculptor DeGeer Corner Committee: Deb Lawrence, Stephanie Fisher, Jerry Thomas
Images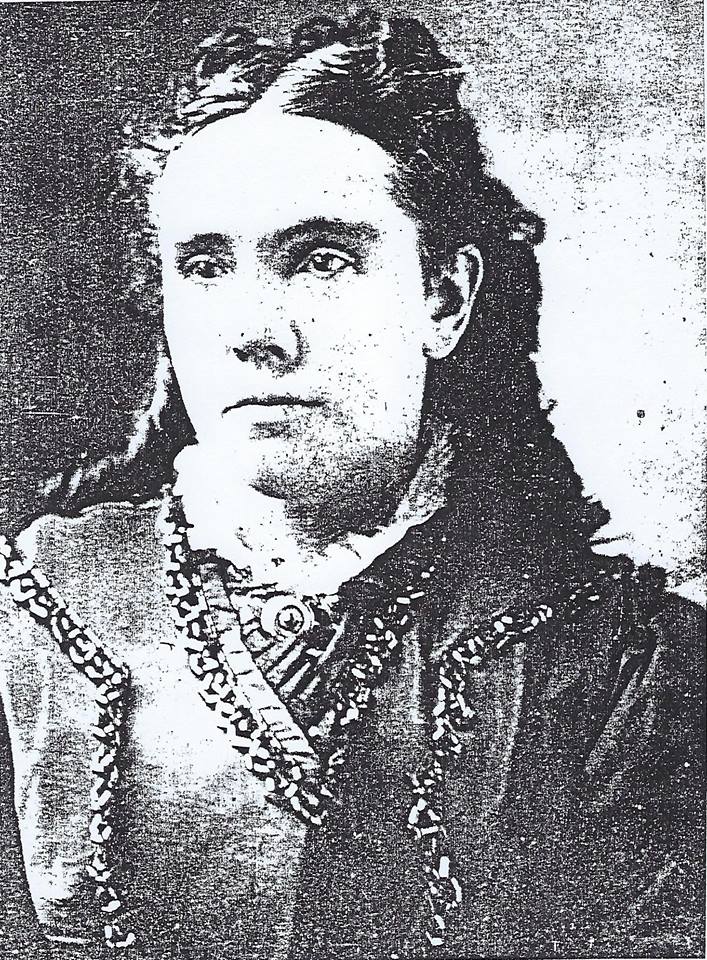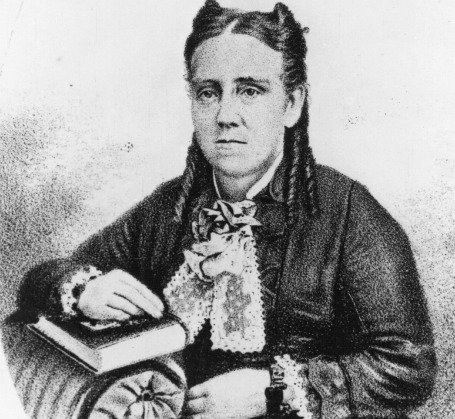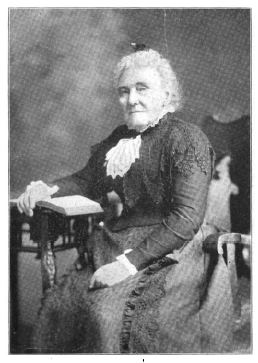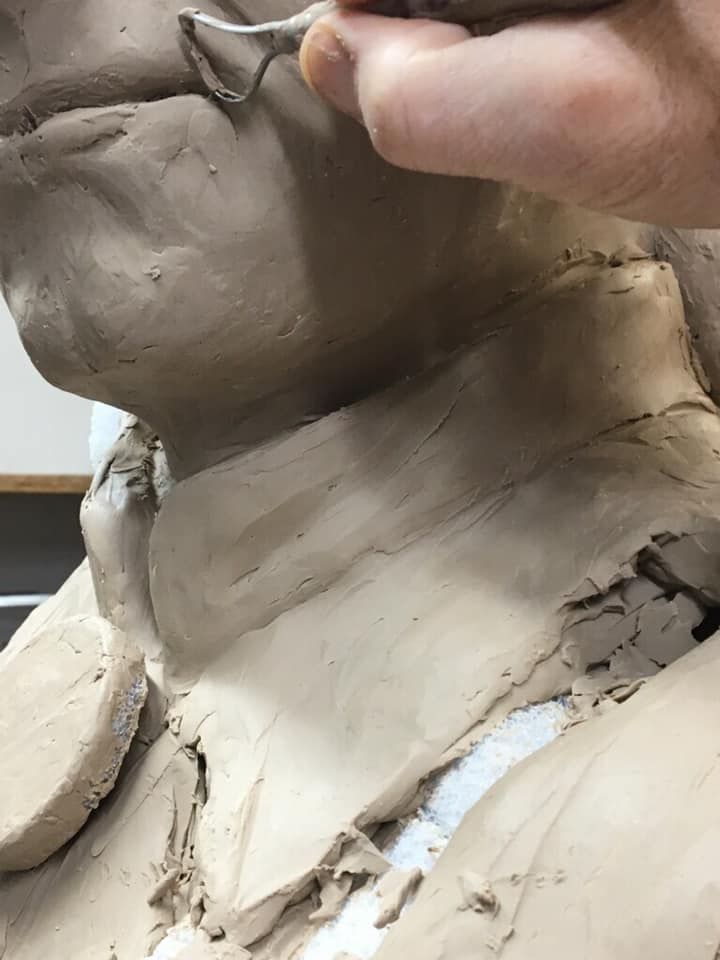 "Legacy" at DeGeer Corner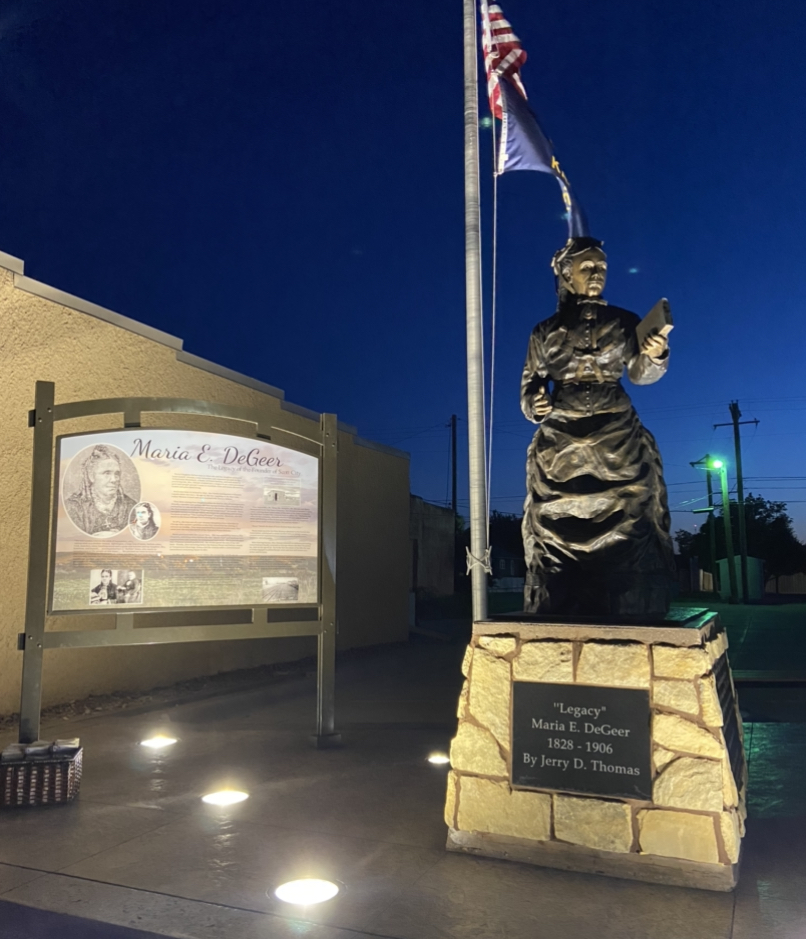 Backstory and Context
Maria Elizabeth Simpson was born in Sligo, Ireland in 1828 or 1829. Her family moved to Peterborough County, Ontario Canada and farmed in Keene Township. As a young girl, Maria taught at the Indian Mission on Rice Lake. She married John Button DeGeer and had four daughters with him. She wrote poems and novels and was the first woman in Canada to lecture publicly for the Sons of Temperance. In 1865, her husband died so in order to support her girls she accepted an invitation to come to the States to write and lecture. She had been interested in temperance and was the first woman to lecture publicly for the "Sons of Temperance".  She was also publishing, lecturing, writing and working for Woman's Rights and Temperance, organizing Eastern Star Chapters, soliciting subscriptions for the "Mystic Star" and working for Prison Reform.  
In 1874, she was one of a 150-woman delegation from churches in Chicago who carried a petition to the City Council for the closing of saloons on Sunday. (They were assaulted by a mob of 10,000 men!). The same year she was elected VP of the National Prison Reform. After a number of years lecturing, working & publishing around the country, she came to Kansas. She traveled to the western part of the State with the intention of establishing a model community with no brothels and no taverns. 
On Sept 28, 1884, Maria along with her daughter Ida Eastman left Garden City accompanied by CJ (Buffalo)Jones in a double seated wagon and traveled north into Scott County. From her writings, she said "We had a delightful ride through the richest prairie plains that ever our eyes rested on for thirty-five miles, thirty of which no human habitation greeted the view, and over which we could have said "We are monarch of all we survey" were it not for the herds of antelope and wild horses that gaily dashed ahead, seemingly inviting us to follow. We pitched our tents in Scott County that night, sleeping on the prairie with no roof, save the canopy of heaven."
 The next morning, she proved up the NE/4 of 24-18-33 and her daughter the SE/4 in the geographical center of Scott County. With their hands, they dug the four corner foundations of their 12x14' future claim houses.  They then returned to Garden City as they had 30 days to get their lumber, build their cabins and move their goods in.  In Feb, 1885, another daughter, Kate Russell joined them. The lady colonists improved their claims equally with men that came.  Many friends of theirs came from Chicago and soon "DeGeer Corner" (What is now 5th & Main) was covered with tents, horses, wagons & people. 
In July, 1885, she sold part of her land to three men (McLain, Swan & Sangster-in her words-"for a trifle") with the promise that they would help build up the proposed town. Maria also published the 1st newspaper in the area "The Western Times", along with S.W. Case, an early settler.  Maria worked tirelessly to establish the town and help the coming settlers in any way she could.
 In Sept, 1885, Mr. Swan, Mr. Sangster, Mr. McLain and Maria formed the Scott City Town Company.  When it came time to elect officers, her dreams of Woman's rights came crashing down when some of the men of the Town Company decided they couldn't let a woman be an officer in the Town Company.  Although she stayed on in the town for a while longer, her dreams of a town with equal women rights were dashed and she "Shook the dust of Scott forever from my feet".  Her daughters stayed on in the town and donated land, were active members of the town and built several buildings which contributed to the growth of the town. 
Maria went on to be the 1st Woman Lawyer in Kansas! She passed the Kansas Bar Exam in Topeka and was admitted as its first woman member to the State Bar Assoc. in Jan. 1887.
 After leaving Kansas, Mrs. DeGeer traveled to California lecturing, remarried and finally returned to Chicago where she died Dec. 24, 1906 at the age or 78 years.  Up to the last two years of her life, she was actively engaged in philanthropic work, was well known as a writer and lecturer, and was a close friend of Susan B. Anthony and Frances Willard.  
Sources
Scott County Historical Society. History of Early Scott County. Edition 1. Volume 1. Scott City, Kansas. Scott County Historical Society, 1977.
Photos courtesy of Scott County Historical Society and Stephanie Fisher, Program Director at Scott County Historical Society.
Image Sources
Scott County Historical Society

Scott County Historical Society

Scott County Historical Society

Scott County Historical Society

Stephan Fisher, DeGeer Corner Committee